Thunes, a network provider of global cross-border payments, and ABA have formed a partnership targeting overseas Cambodians to send money back home.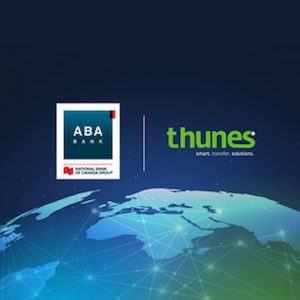 The digital payments platform partnership aims to allow Cambodians living, working and studying overseas to send money back home instantly and at more competitive rates.
Cross Border payments and international transfers in and out of the Kingdom remain a sore point for digital nomads, Cambodians working abroad, and for businesses with international operations as the transaction fees are high. Numerous international payment and fintech apps don't fully work in the Kingdom, such as PayPal & Wise amongst others.
Thunes recently raised US$60 million in a Series B funding round, bringing the company's total funding to US$130 million in less than two years reports fintechnews.
Andrew Stewart, Global Head of Networks at Thunes said; "We are delighted to offer this market-leading real-time payments service, supporting local and overseas Cambodian communities who rely on fast, secure transfers for their day-to-day needs and operations.
Our partnership with ABA marks an important milestone as Thunes continues to improve access to Cambodia, one of the world's fastest-growing economies."
ABA said in a press release "Now, powered by Thunes' last-mile capabilities and extensive global network, Cambodians living, working and studying overseas can send money back home instantly and at more competitive rates.
Previously, customers making international money transfers to Cambodia had to pay high fees averaging close to 12 per cent on a $200 transfer and wait several days for the funds to reach their recipient."
The international remittance can be sent from Europe and Asia, said the announcement.
The Phnom Penh Post reported that Cambodia received $1.2 billion in remittances from migrant workers abroad in 2020, a drop of 17 per cent drop from $1.5 billion in 2019.
The top source countries for remittances to Cambodia are:
Thailand
South Korea
Japan
Malaysia
You can read more about Cambodia's digital economic plans and fintech payment options in the Kingdom.