A number of media outlets reported this past week that Vietnam Airlines will look to offload its 49% stake in Cambodia Angkor Air, which is state-run in Cambodia.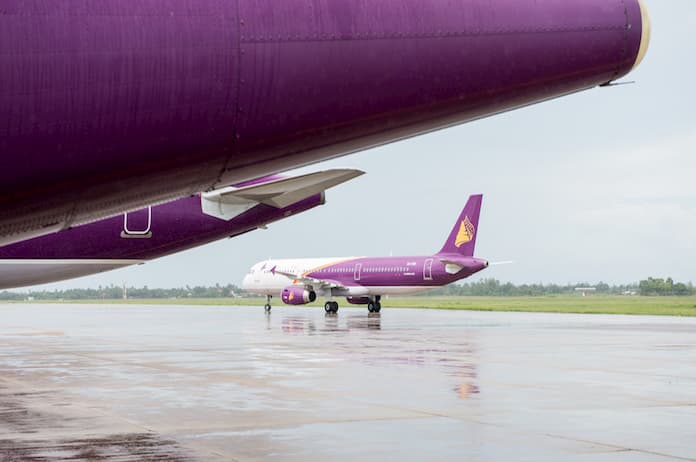 Vietnam Airlines
Vietnam Airlines is reportedly in advanced talks with potential buyers, which include the Cambodian government. The Royal Cambodian Government already owns the remaining 51% of the national airline. In total, the sale would include five A321 aircraft, valued at around USD37 million with Vietnam Airlines hopeful of a sale before July 2020.
The Vietnam government had already approved the move, with the unprofitability of the Cambodian airline cited as the main reason.
In late 2019, Vietnam Airlines CEO, Duong Tri Thanh, had mentioned the possibility of selling the company's stake in Cambodia Angkor Air in an interview with Airline Business.
He had said, "With so many new start-up airlines, it makes the position in that market very difficult," (referring to the Cambodian market that is being saturated with new entrants, including Chinese-backed carriers. "We are considering how to arrange to the point where we may maintain Vietnam Airlines cooperation, but on the ownership side, we may have to consider whether to reduce or withdraw," he said.
Cambodia Angkor Air
CAA (Cambodia Angkor Air) was set up in 2009 as a national flag carrier of the Kingdom of Cambodia. This followed the bankruptcy of Royal Air Cambodge in 2001.
The Cambodian airline operates domestic and foreign routes and has a code-share arrangement with Vietnam Airlines for flights between Vietnam and Cambodia. Other international destinations include Guangzhou, Macau, Hangzhou, and Beijing in China.
CAA currently owns a fleet of two Airbus A320, one A321, and three ATR-72-600.
As recently as October 2019, CAA had started a new direct route between Phnom Penh and Danang in Vietnam. At the time, the carrier had plans to launch more direct services to Vietnamese destinations such as Da Lat, Hanoi and Ha Long Bay.
Cambodia had aims to attract about one million Vietnamese tourists in 2020, up from around 900,000 in 2019, but the coronavirus outbreak will of course severely impact on the 2020 figures.
Cambodian airlines
By the start of 2020, there were ten registered airlines in Cambodia. That number was higher in 2019 but rising competition and market losses forced airlines in Cambodia to reduce services or to cease operations.
KC International Airlines, Cambodia Bayon Airlines, and Small Planet Airlines all filed for bankruptcy or ceased operating in 2019 in Cambodia. Bassaka Air, now only operates charter services.
You can read more about the current state of the Cambodian airports here.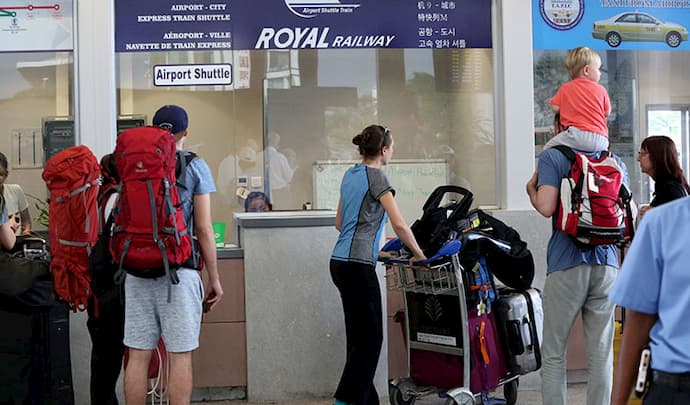 COVID-19 impact on airlines
The COVID-19 pandemic has devastated the tourism and travel industry and many airlines are struggling in the current economic climate.
Vietnam Airlines halted all international service in late March due to COVID-19, but has still run a limited domestic service. In addition, approximately 10,000 employees (about half its workforce) have been furloughed.
The number of international flights to and from Cambodia's three airports by the end of March 2020 fell by around 40% compared to that in December last year since the COVID-19 outbreak.
The International Air Transport Association (IATA) published an analysis which suggests that airlines may use US$61 billion of their cash reserves in the second quarter of 2020 In addition its analysis of the COVID-19 impact on revenue in the global air transport industry, estimates passenger revenues could plummet $252 billion globally.