The Visa Accelerator Program, aimed at startups across the Asia Pacific, including in Cambodia, are looking to expand their businesses into new markets.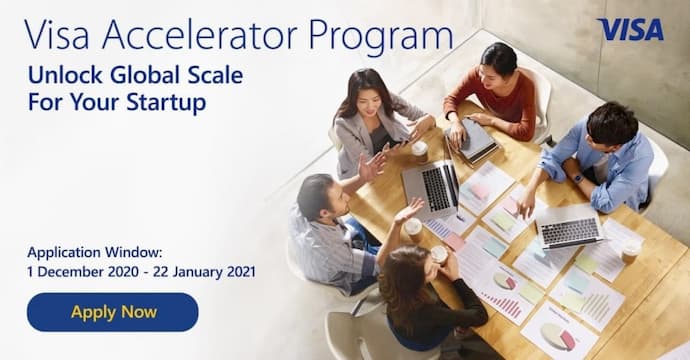 Ms. Chum Monika, Visa Country Manager for Cambodia said: "The Visa Accelerator Program is a fantastic opportunity to fast-track deserving businesses into the digital economy. While Cambodia is home to innovative potential, startups often lack access to the required technical expertise needed to thrive.
By giving them the opportunity to tap into Visa's network of clients and partners, as well as providing them with dedicated support from Visa's solution architects, the Accelerator Program can help Cambodia's brightest startups flourish beyond their own borders."
What is the Visa Accelerator Program?
The Visa Accelerator Program focuses on creating defined commercial opportunities for the startups to collaborate with Visa, and its extensive network of bank and merchant partners in the region.
Visa will select a group of up to six startups to be part of the first programme cohort in 2021. Visa claims this is a rapid way for "visionary startups to unlock global scale by partnering with the world's leader in digital payments."
The program is designed for entrepreneurs to quickly test and validate partnership opportunities through an accelerated Proof of Concept (POC) over the course of 4-6 months. The Visa Accelerator Program is aimed at startups that have launched successful solutions in their home markets but are looking towards the next stage of growth.
"In Visa's ongoing work with the startup community, we often see companies face challenges when taking their business from a local success story to becoming a player in multiple markets," said Chris Clark, regional president, Asia Pacific, Visa.
He added, "Visa has global expertise that can help startups take their expansion plans off the whiteboard and into the real world."
How to apply for the Visa Accelerator Program?
The following information is required for your application:
Company details
Applicant contact details
Proposed area of collaboration
A pitch deck of your startup
Interested applicants can apply online now.

Digital payments in Cambodia
According to the Visa Consumer Payment Attitudes Study 2020, 42 per cent of Cambodian consumers expect the country to go cashless in the future. The Accelerator Programme will ensure that Cambodian businesses are equipped with the latest advances in digital payments needed to compete in this market.
"There is no shortage of fantastic solutions coming out of the Asia Pacific startup community. What's most important to Visa is how we can support those solutions getting elevated to a stage, where in a few months' time they could be pitched as a commercial deal to a leading bank, retailer or technology company in the region. A big differentiator for the Visa Accelerator Programme is our concentration on a small number of startups that are truly ready to unlock that next level," said Clark.
You can read more in our Fintech in Cambodia 2020 guide and on Digital Payments in Cambodia.