The Cambodian government has cancelled the annual Water Festival which usually takes place every October or November, citing the pandemic as the main concern. This comes off the back of another annual week-long Pchum Ben holiday, and in growing anticipation of the country relaxing its COVID-19 rules.
The Cambodian government is reported to have officially cancelled the annual 3-day Water Festival due to the risk of COVID-19. The festival was due to take place from November 18 to 20, 2021 (the festival was also cancelled in 2020 due to the pandemic.)
Cambodianess added however that "Nhean Phoeun, secretary of state with the Ministry of Cults and Religion said he was yet to receive any information regarding the cancellation."
Regardless, the days should remain as public holidays in Cambodia, so there might well be inter-provincial travel as a result. Pchum Ben saw as many as 664,000 domestic tourists travel over the three days in early October 2021.
Is Cambodia moving closer to opening up its borders?
In Q4 2021, there is growing frustration and anticipation that the Kingdom will ease some restrictions, especially in terms of inbound tourism and business visitors. The domestic restrictions on alcohol sales, cinemas, team sports and a raft of other restrictions still apply in the capital.
The Cambodian Prime Minister said on October 9 2021: "The current COVID-19 situation remains stable with less than 20 deaths per day as well as less than 300 cases recorded per day. If the situation remains as it is for the next 10 to 15 days, then I think it is time to reopen the economy and society across all sectors under the new normal concept," reported the Khmer Times.
In the first half of October 2021, a number of local and regional media outlets have picked up the messaging from the government that changes may be coming, but some outlets are also contradictory in their reporting on the possible plans.
Even the World Health Organization (WHO) in Cambodia has allegedly requested the Cambodian government to "consider reopening all sectors, especially business activities, after observing a sustainable and well-managed response to the COVID-19 pandemic."
Vietnamplus suggested that Thailand plans to set up "travel bubbles" with Cambodia, which could take place before the end of 2021 along the border, such as at Trat province and Cambodia's Koh Kong province.
The Manilla Times went a step further suggesting Cambodia would definitely be open within weeks, which is not the case.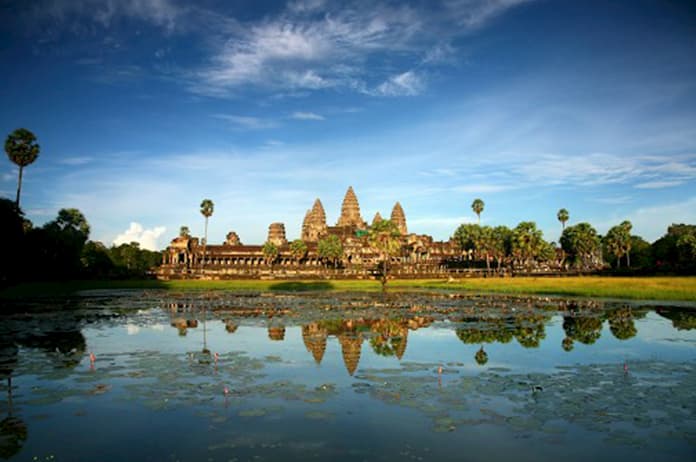 Asia easing restrictions in Q4 2021
The pressure is also coming from Cambodia's neighbours. Sandbox and makeshift travel plans have been implemented or announced in Thailand, Vietnam, Malaysia, as well as Singapore, and more nations are relaxing travel rules internationally for fully vaccinated travellers.
The Kingdom already boasts high vaccination rates, far superior to its immediate neighbours of Thailand, Laos and Vietnam – and the country is well ranked internationally for vaccinations. Cambodia is only second to Singapore in Asia for fully vaccinated persons.
By the end of July 2021, the number of international visitors entering Cambodia's three international airports decreased by more than 93 per cent year-on-year compared to 2020, and as a key economic pillar, the tourism rebound is greatly needed.
Angkor Enterprise, reported 6,167 ticket sales generating income of $253,809 from January-September 2021 at the Angkor Archeological Park, which is down by 98.44 per cent and 98.62 per cent in volume and value.
You can read more about whether Cambodian international tourism is likely to re-open in 2021 here.