Cambodia ranked 38th out of 50 countries on the latest 2023 Agility Emerging Markets Logistics Index, with close to 70% of global logistics executives indicating the same headwinds of 2022 are of concern this year, with the addition of recession fears.
Higher costs, slowing demand, and ongoing supply chain disruption due to China's COVID policy and the ongoing war in Ukraine, as well as the impact of climate change, were all highlighted in the report.
Agility Vice Chairman Tarek Sultan added that "Carriers and shippers are feeling the effects of higher energy prices, tight labour markets and broader inflation even though freight rates have fallen and ports have cleared cargo backlogs." He confirmed the report indicated that volatility in supply chains and ongoing uncertainty in spending are serious headwinds.
Who Ranked Highest in Terms of Logistics?
The Index confirmed that China and India, the world's two largest countries, held their spots at number 1 & 2 in the overall rankings. They both topped domestic and international logistics, while India jumped four spots to No. 1 in digital readiness, followed by UAE, China, Malaysia and Qatar.
The Overall Index Top Ten in 2023 are:
China
India
UAE
Malaysia
Indonesia
Saudi Arabia
Qatar
Thailand
Mexico
Vietnam
Overall Index rankings in Asia
China (1)
India (2)
Malaysia (4)
Indonesia (5)
Thailand (8)
Vietnam (10)
Philippines (18)
Kazakhstan (22)
Pakistan (26)
Sri Lanka (30)
Bangladesh (35)
Cambodia (38)
Myanmar (49)
Cambodia ranked 43rd in Domestic Logistics Opportunities, 34th for International Logistics Opportunities, 36th for Business Fundamentals, and 31st for Digital Readiness (jumping 6 places from 2022).
Southeast Asia, followed only China and India in the region in terms of showing the strongest post-pandemic recovery.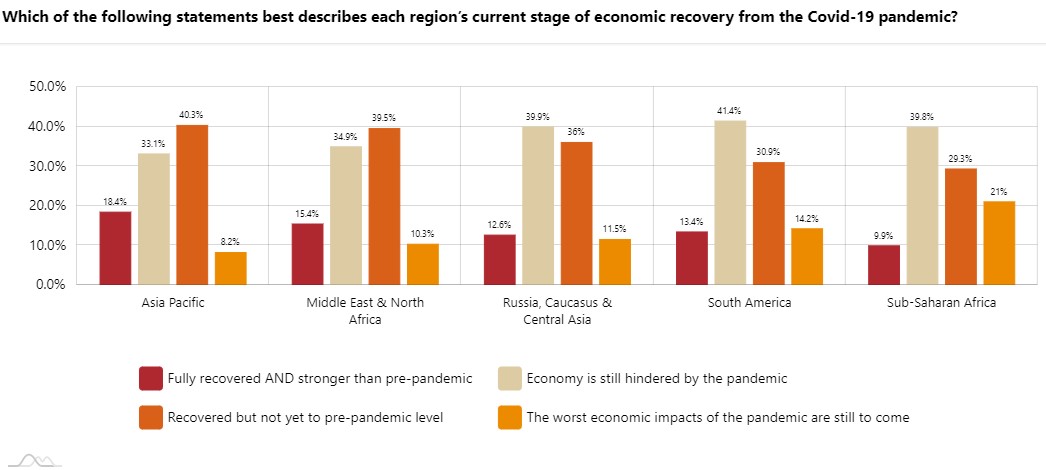 Key Takeaways from the 2023 Agility Emerging Markets Logistics Survey
Net-Zero Commitment – 53% of logistics executives say their companies have committed to net-zero emissions, and another 6.1% say their businesses have achieved net-zero.
Climate Change – Nearly half said climate change is a concern their businesses must plan for. 18% say it is already affecting them.
Emerging Markets – 55% say they will be more aggressive in emerging markets expansion and investing or leave their existing plans untouched despite fears of recession.
Digital Forwarding – Respondents said the biggest advantage is improved tracking and visibility; the biggest disadvantage is error/exception management.
Digital readiness factors which determined if a business was deciding whether to invest in an emerging market included several factors, such as technology adoption, internet speeds, e-commerce (financial and banking systems etc.
There was also a sense that accelerated e-commerce adoption due to COVID-19 won't be slowing down and consumer shopping and spending habits post-Covid will continue to evolve.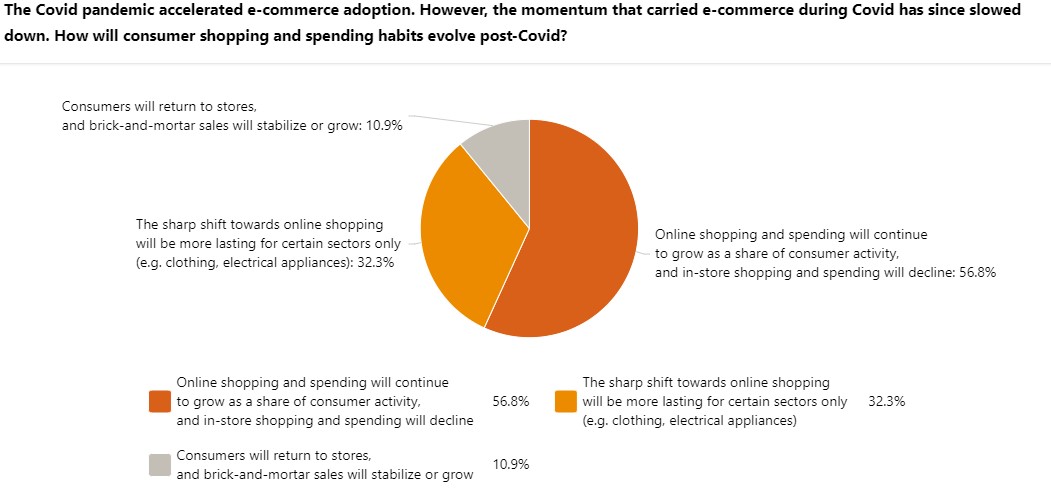 What is the Agility Emerging Markets Logistics Index?
The survey and Index is the 14th annual snapshot of industry sentiment and ranking of the world's 50 leading emerging markets from Agility.
The Index ranks countries for overall competitiveness based on their logistics strengths, business climates and digital readiness. These are the key factors that "make them attractive to logistics providers, freight forwarders, air and ocean carriers, distributors and investors".
You can read more about Cambodian Transportation & Logistics in our guide.