By mid-2020, there are six registered airlines in Cambodia that are operational and the airline industry has seen rapid growth which, like the world over, has now been stunted by the global pandemic.
With more and bigger international airports being developed in the Kingdom of Cambodia, we look at the state of the airline industry in Cambodia.
Cambodian airlines
The six registered Cambodian airlines which are operating are Bassaka Air, Cambodia Airways, Cambodia Angkor Air, JC International Airlines, Lanmei Airlines, and Sky Angkor Airlines. Prince International Airlines received its air operator certificate (AOC) in 2020 but it no yet operating flights.
At the start of 2020, there were ten registered airlines in Cambodia and the number was even higher in 2019 but some airlines in Cambodia have since ceased operations.
In August 2019, VINCI Airports said Cambodia had direct flights to every country in ASEAN except Brunei and that 51 airlines were operating in Cambodian airports. The three international airports also served more than 60 destinations globally.
Cambodia Angkor Air
Cambodia Angkor Air celebrated its 11th anniversary on July 27th 2020. In 2009, Cambodia Angkor Air was formed with an initial capital of $100 million and was the only airline in Cambodia that served both national and international customers. Since then it has seen domestic competitors come and go while the regional and international market has become ultra-competitive.
In early 2019, the airline had six aircraft: three ATR-72, two Airbus A320, and one A321.
By the start of 2020, Cambodia Angkor Air had flight routes domestically and internationally to the Republic of China (Beijing, Guangzhou, Shanghai, Hangzhou, and Haikou), Vietnam (Ho Chi Minh City and Danang).
Tekreth Samrach told the Khmer Times, "We have taken in a generation of youths and trained them into competent pilots and industry professionals, thus laying the foundation for talents within our nation."
In 2020, Cambodia Angkor Air had new private equity investors after 49 per cent of its shares, owned by Vietnam Air, was sold for $49 million.

Sky Angkor Airlines
Sky Angkor Airlines Inc., is a Cambodian airline based at the Siem Reap International Airport with domestic and international flights. In 2011, the airline launched operations with flights between Vietnam and Cambodia.
In 2020, it lists flights to destination in China as well as Tokyo, Japan and all three airports in Cambodia. The Cambodian airline says it operates a fleet of six Airbus A320 and two A321.
Bassaka Airlines
The airline was once called PP Air and changed its name to Bassaka Air. It began domestic flights in 2014, and international flights shortly afterwards on 1 May 2015.
The airline has routes between Phnom Penh and Siem Reap in Cambodia with destinations in China and has a fleet of Airbus A320.
NagaWorld, the main casino and gaming operator in the country was using the airline for chartered flights.
JC (Cambodia) International Airlines
JC International Airlines Co. Ltd. is a Cambodian airline based at Phnom Penh International Airport which started operations in 2017 with registered capital of 50 million US dollars. The airline is owned by Yunnan Jingcheng Group Co,.Ltd.
The Cambodian airline flies domestic and international routes in and from Cambodia and operates a fleet of 5 A320 aircraft.
The airline flies to many Chinese cities, including Nanchang, Guangzhou, Shenzhen, Kunming, Nanning and Chengdu. It also operates flights to Bangkok, Thailand, Taiwan and Macau as well as the thee airports in Cambodia.
JC Airlines previously flew to Hong Kong, Malaysia and Singapore, but these were discontinued for various reasons.
JC Airlines had hoped to add Chiang Mai, Thailand, as a direct route in July 2020, and start direct flights from Phnom Penh to Yangon in Myanmar in August 2020, but that was before the pandemic.
Lanmei Airlines
Lanmei Airlines Co., Ltd is a low-cost Cambodian airline which flies domestic Cambodian routes as well as international flights and was founded in 2016, with its maiden flight on Sep. 29th, 2017.
The airline operates international routes to various destinations in China, Macau, Hong Kong, as well as Manila (Philippines), Bangkok (Thailand) and Kuala Lumpur (Malaysia) as well as the 3 airports in Cambodia.
In early 2020, Lanmei Airlines also promised to add more routes to and from Cambodia. Lanmei was hoping to have a Phnom Penh-Kuala Lumpur daily service starting on 1st August 2020, but that was before COVID-19.
Cambodia Airways
Cambodia Airways, is a locally-owned airline which started with $200 million paid-up capital in 2018. The airline is wholly owned by Prince International Airlines and celebrated its 2nd anniversary in July 2020.
By January 2020 Cambodia Airways added Chengdu, Sichuan to its list of Chinese destinations, the fifth city in China that Cambodia Airways connects to. The others are Macau, Fuzhou, Wenzhou and Shenzhen. It also flies to Phnom Penh, Siem Reap and Taipei.
Cambodia Airways said in April 2020 that it plans to "further expand its businesses and investments to contribute to the development of Cambodia" according to Chairman, Chen Bo.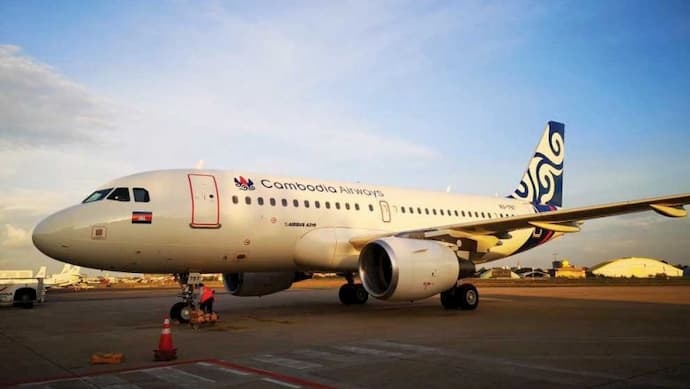 Prince International Airlines
In June 2020, Prince International Airlines was the latest addition to the number of Cambodian airlines when it was granted an air operator certificate (AOC) by the Cambodia State Secretariat of Civil Aviation (SSCA).
Former airlines in Cambodia
According to one report from the Khmer Times, as many as 16 airlines have ceased operations since 2000 in Cambodia with at least one, folding within months of obtaining its operating licence in 2019. Below are some of the notable airlines that have ceased operations in Cambodia.
Royal Air Cambodge
The Royal Air Cambodge was founded in 1956 and shut down on 16 October 2001 after the September 11, 2001, terrorist attacks in the US resulted in significantly fewer people to travel.
Small Plant Airlines
Small Planet Airlines was a low-cost carrier in Cambodia which received its Air Operator's Certificate (AOC) in 2017.
Cambodia Bayon Airlines
Cambodia Bayon Airlines was a wholly-owned subsidiary of Bayon Airlines Holding Ltd., which was, in turn, a subsidiary of the Chinese carrier Joy Air. The airline received its air operator's certificate in December 2014. In 2019, the airline ceased all operations.
KC International Airlines
The ill-fated airlines started operations with a start-up capital of USD100 million and was a Cambodian-Chinese joint venture using A320 aircraft. The airline It received an AOC and launched scheduled operations on 27-Aug-2018 but it appears to have sold its aircraft by early 2019.
Cambodian helicopter operators
Cambodia has two helicopter operators:
Helicopter Cambodia
Helistar Cambodia
Cambodian Air Cargo
An increasing number of regional and international airlines now do operate air freight services to Cambodia including Cathay Pacific Cargo, Turkish Airlines and Qatar Cargo.
Cambodia Post also said in 2020 it was using Thai Airways, Dragon Air, Malay Air, and ANA air for international deliveries.
The State Secretariat of Civil Aviation (SSCA) had also hoped to turn Sihanoukville into a major air freight hub before the COVID-19 pandemic struck in 2020. A total of 74,655 tonnes was transported by air in 2018 to and from Cambodia.
Effects of COVID-19 2020 on Cambodia air travel
Cambodian Air Travel 2020
Khek Norinda, PR and Communication Director of Cambodia Airports, said on July 20 that, "Reflecting an adverse situation where global air travel has nearly come to a standstill, passenger and freight traffics at Cambodia's 3 international airports have severely slid -67.5 per cent and -29.5 per cent respectively during the first 6 months in 2020."
In total, the three Cambodian airports handled 1.95 million air passengers in the first six months of 2020. In 2019 a new high of 11.6 million passengers, a year-on-year increase of 10.6 per cent, was handled by the Cambodian airports said VINCI Airports.
Phnom Penh International Airport: 1.143 million, down by 62.2 per cent year-on-year.
Siem Reap International Airport: 617,905, down by 72.3 per cent year-on-year.
Sihanoukville International Airport: 188,502 down by 75.1 per cent year-on-year.
The situation remains fluid for air travel to resume, but airlines have been operating to and from Cambodia during recent months under COVID restrictions.
Scheduled international flights to some Chinese cities, Kuala Lumpur, Taipei City and Seoul were regular. There were also chartered flights to other international destinations.
By July 25th 2020, Malaysia Airlines was flying to Phnom Penh from Kuala Lumpur twice a month, Air Asia resumed its flight in mid-July with three flights a week, Malindo Airlineswas yet to resume flights.
Five local airlines are operating their routes: Cambodia Angkor Air, Lanmei Airlines, JC Airlines, Cambodia Airways and Sky Angkor Airlines.
Malaysia has said in July 2020, that Cambodia could be one of more than 10 countries "with the potential to have a travel bubble with". The Malaysian Tourism, Arts and Culture Minister Nancy Shukri said the countries could include: Cambodia, Australia, Brunei, China, Hong Kong, Japan, New Zealand, South Korea, Thailand and Vietnam.
However, the Cambodian government announced on July 27th 2020 that as of August 1st, Cambodia will be temporarily suspending flights from Malaysia and Indonesia after observing the high virus transmission rates from passengers travelling from both countries.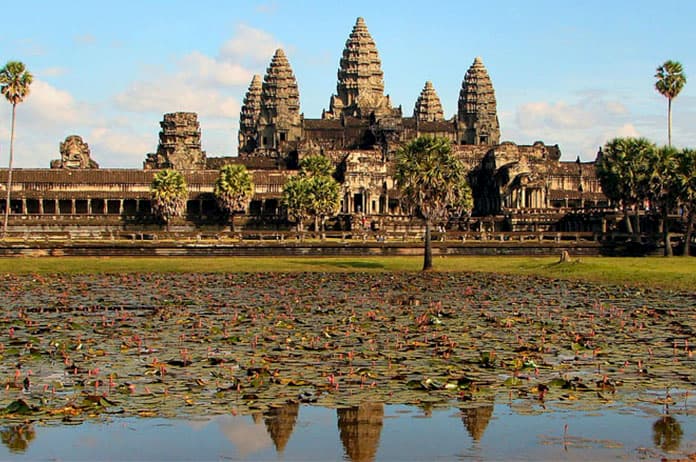 Airfreight in Cambodia
Cambodia's domestic and international airfreight volume also decreased by about 30 per cent year-on-year to 25,000 for the first half of 2020.
Norinda told the Phnom Penh Post in July 2020 that "We don't expect a sizable chunk of activity to resume until the third or even fourth quarter of 2020. In any event, air traffic is unlikely to return anytime soon to the levels recorded in 2019 and in the years before."
SCCA Development Strategic Plan for 2021-2025
The State Secretariat of Civil Aviation (SCCA) had started its process of information gathering in mid-2020 to formulate a Development Strategic Plan for 2021-2025.
The time period is expected to very busy with two major new international airports due to be completed in that period, ideally before Cambodia hosts the SEA Games in 2023.
Cambodia has three operational international airports, while three more are under construction with the chatter of more airports the be targeted.
General Mao Havannall, is the Minister in charge of the SSCA told the Khmer Times "that preparation of civil aviation development strategic plan 2021-2025 is an important and necessary task focusing mainly on main indicators for serving civil aviation sector."
Tourism statistics show that Cambodia has seen an increase in tourism every year from 2013-2019. Data shows the total number of tourists to the Kingdom:
2016 (5,011,712)
2017 (5,602,157)
2018 (6,201,077)
2019 (6.7 million* estimated)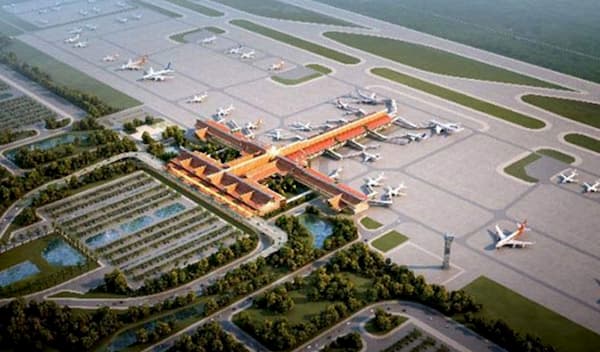 It makes sense that the local carriers continue to target China and the vast destinations, as Cambodia had continually sought to seek partnerships and rely on the economic powerhouse.
At the start of 2020, Phnom Penh was connected with 23 cities in China by air, while Siem Reap and Sihanoukville are linked to 23 and 15 destinations in China respectively.
In total, 19 airlines operate routes between the two Asian countries.
In addition, media reports since late 2019 to mid-2020 have indicated there are possible new direct routes being discussed between Cambodia and the USA, Australia, Turkey, Nepal and more.
Future of Airlines in Southeast Asia?
Southeast Asia (SEA) has a large number of airlines including national carriers, budget airlines and regional airlines. As a result, it is incredibly competitive and Cambodia has opened up its airspace to a number of airlines and routes over the past decade.
An International Air Transport Association's (IATA) report earlier in 2020 suggested half of all airlines could go bankrupt if financial assistance is not provided.
Some of the key predictions from IATA are:
IATA projects global air passengers to decline by 55% this year to 2.25 billion
The load factor is estimated at 62.7% compared to 82.5% in 2019.
The airline business is forecast to shed US$84 billion worth of revenue this year and will continue to lose revenue of $15.8 billion in 2021.
The turbulent period in 2020 due to the global pandemic has had immediate and servers impacts on the aviation industry.
Vietnam recently announced in July 2020, that no new airlines will be allowed to open in the country until 2022 at the earliest, said Deputy Prime Minister Trinh Dinh Dung. According to the ministry, Viet Nam has 214 aircraft in total.
In Thailand, one budget carrier, NokScoot Air, has already been liquidated in June 2020 due to the impact of COVID-19. The Bangkok Post reported that "The airline had been struggling with fierce competition from other low-cost carriers before the Covid-19 pandemic." The joint venture between Singapore Airlines' subsidiary Scoot and Thailand's Nok Air airline launched as recently as 2014.
Thai Airways also released a disclosure on the 29th July 2020, stating its inability to pay off a cumulative debt of $2.7bn. The airline successfully filed for a rehabilitation request at the end of May 2020 and has defaulted on debts to banks and official government stakeholders.
The Thai airline now has to prepare a business plan which will be revealed to the Central Bankruptcy Court on August 17th to try and save the carrier.
One of the most popular airlines in Asia, low-cost carrier Air Asia had doubts raised about its future in mid-2020. AirAsia Group shares were even temporarily suspended early in July 2020 after the company's external auditor told the Kuala Lumpur stock exchange that it had "significant doubt" over the budget airline's ability to operate amid the lingering pandemic.
There had also been discussions to potentially merge Malaysia Airlines and AirAsia but this now seems unlikely reports SimpleFlying.
Malaysia Airlines, itself has been experiencing significant financial issues for years and also need to develop a recovery plan to be submitted to the sovereign wealth fund, Khazanah.
You can read more about the Airports in Cambodia here.