With the 2023 Cambodian New Year (or 2566 in the Buddhist calendar) behind us, it was clear that celebrations were on a grander scale after three years of pent-up frustrations caused by the global pandemic.
The government and local authorities nationwide ensures festivities were well-run and there were lots of positive signs that perceived letdowns of the previous years had been overcome. 
Aside from a week of national pride and celebrations, it was a clear signal that the Kingdom is well and truly open for tourism, investment, and business opportunities.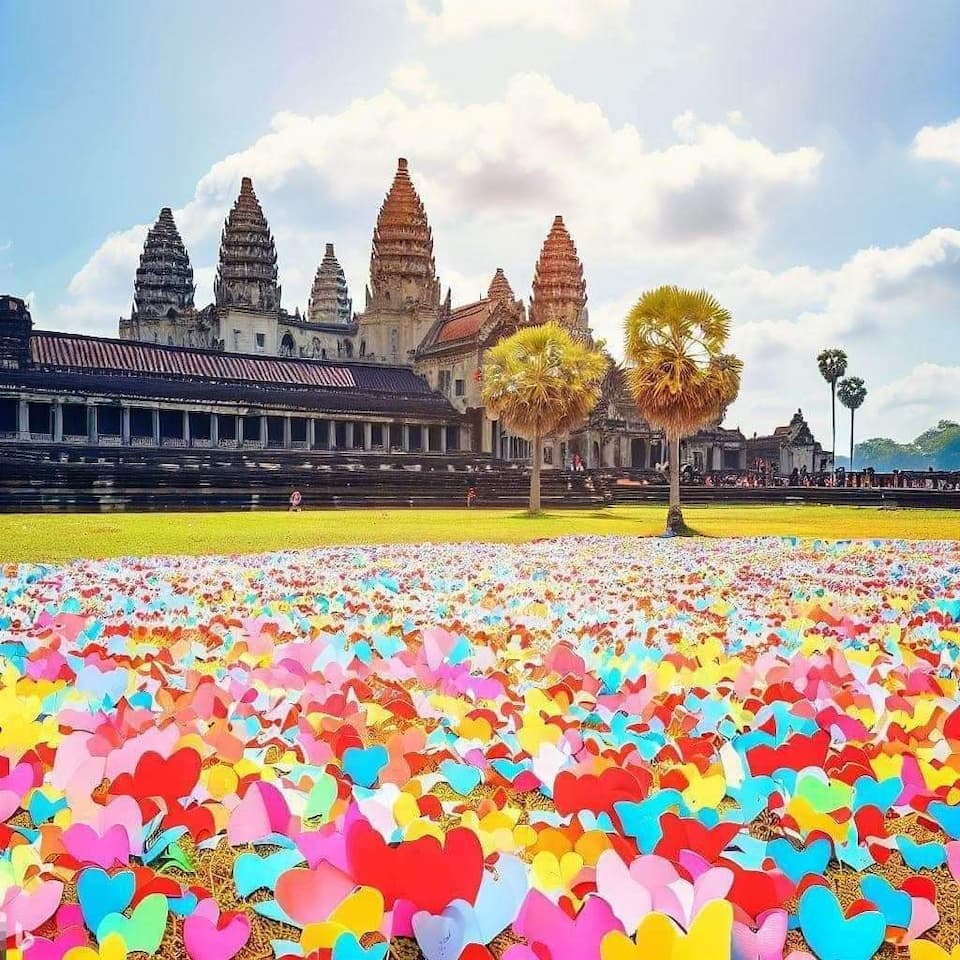 How Many People Travelled Over Cambodian New Year 2023
It is being reported that as many as 13,132,080 Cambodian nationals and 55,691 foreign people travelled across the Kingdom. The Ministry of Tourism has said large numbers will have provided a boost to tourism-related businesses.
Tourism Minister Thong Khon added, "The capital-provincial administrations recorded more than 13 million visitors to resorts, tourist destinations, Sangkran venues, and many other villages and towns across the country."
The numbers reported by the MoT for tourists (domestic and foreign) always need to be read with a pinch of salt as how the data is collected is not entirely clear. This number suggests that 70-80% of the total Cambodian population of the estimated 16 million were on the move over the holidays which seems unlikely. By all accounts, there was a mass exodus towards Siem Reap, Kampot & Kep, and other New Year hotspots.
For the three official days of the Cambodian New Year (14-16 April 2023), the MoT reports the numbers as (approximate):
14 April 2023: 2.1 million visitors (2,079,670 domestic & 18,831 foreign tourists)
15 April 2023: 4.2 million visitors
16 April 2023:  6.85 million visitors
*This also doesn't take into account those who travelled before the 14th of April, as is a common (albeit) unofficial practise, many Cambodians take more than the official public holidays and one week is fairly common – which also is reflected in many businesses closing for the period leading up to and sometimes after the actual holiday dates.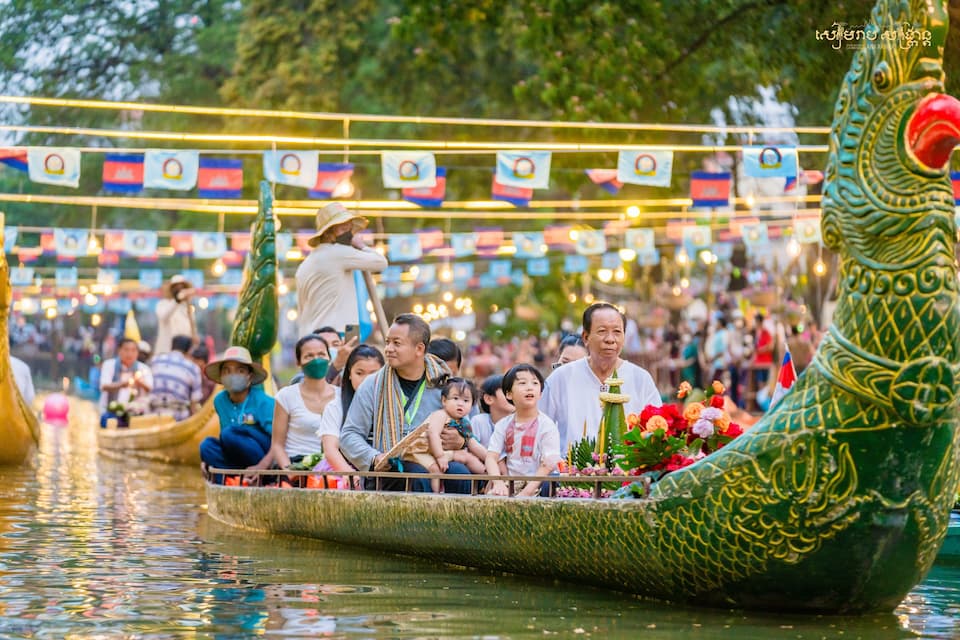 Most Popular Destinations – KNY 2023
Siem Reap was the most popular destination as the Angkor Sankranta Festival drew a large Cambodian crowd. It was the 10th anniversary of the Angkor Sangkran in Siem Reap and was presided over by Prime Minister Hun Sen and his wife Bun Rany.
Events arranged included cultural exhibitions and a full entertainment schedule at Angkor Wat, Terrace of the Elephants, Angkor-Kyung Yu area, Royal Palace Park, Siem Reap Riverside and Pub Street areas.
Hun Many, president of the Union of Youth Federations of Cambodia (UYFC), said "Over the past 10 years, we have built strong friendships, fraternities and solidarity, and thanks to Angkor Sangkran, we have accomplished many important achievements together."
Most visited Destination (numbers are approximate)*:
Siem Reap – 2.12 million
Battambang – 1.5 million
Kampong Cham – 1.4 million
Phnom Penh – 1.1 million
The destination total numbers combined equate to just over 7 million which is half the number the MoT says travelled over the holiday.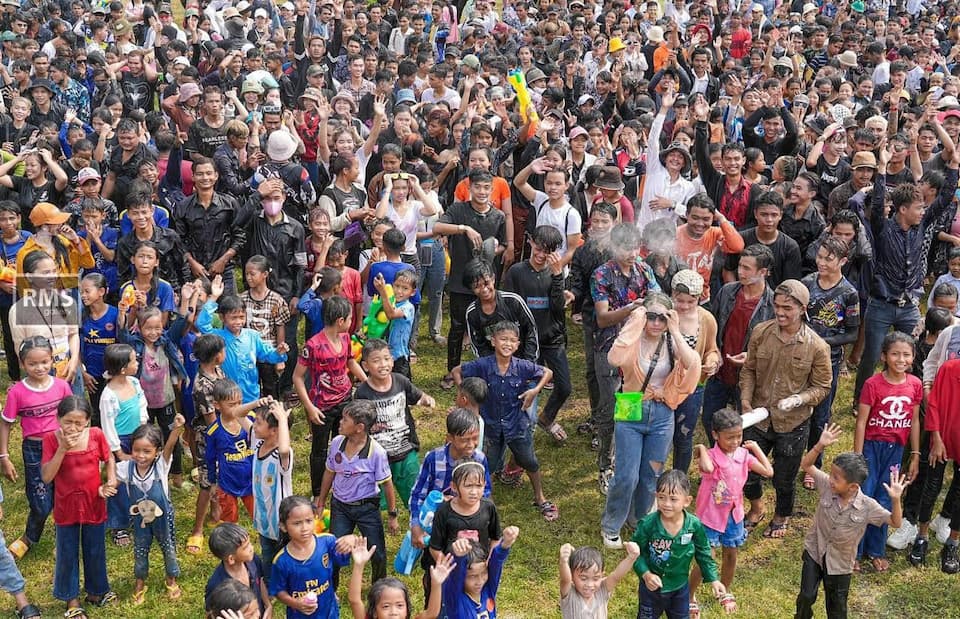 What Were Positive Outcomes
Free Public Bus Service Between Cities
This year, free bus services were provided by the Phnom Penh Department of Public Transport, in Battambang and Siem Reap. The free services were offered between the major cities transporting passengers to and from the destinations over KNY.
Over five days from April 13-17 2023, a total of 70 buses transported people within Phnom Penh, while 275 buses transported people from Phnom Penh to various provinces and vice versa.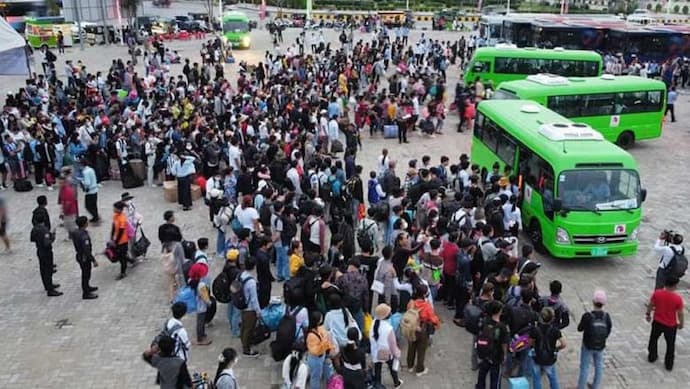 275 buses were arranged to transport people from Phnom Penh to Siem Reap and Battambang used by 40,000 people.
In Battambang, more than 5,000 used the free bus services during the KNY with 50 buses used.
More than 10,000 people made use of the bus service in Siem Reap.
Free Wi-Fi In Siem Reap
The Ministry of Posts and Telecommunications in collaboration with the Union of Youth Federations of Cambodia provide free public Wi-Fi to tourists during the new year celebrations and has since said that they will continue to offer this after the Angkor Sankranti festivities have concluded (although it's not clear for how long.)
Wi-Fi was made available in 16 public hotspots in Siem Reap via scanning a QR Code at a designated location.
Improved Waste Management
The collection and disposal of waste during Khmer New Year vastly improved compared to previous years which were often tinged with seeing piles of garbage in city centres and were a tourist turn-off.
The Khmer Times reports that Phnom Penh Deputy Governor Keut Chhe said there were no serious problems and "most sanitation workers took a break during Khmer New Year (KNY)" but special shifts had been arranged to deal with waste management. Chhe claims that the amount of garbage in public places was reduced by 50% compared to previous years.
There were similar reports for Battambang and Siem Reap which saw a huge influx of visitors and also saw increased garbage collection over the holiday.
Setting Guinness World Records – Cambodia 2023
Although these were more of a marketing and tourism gimmick, these were also intended to instil national pride and urge on the athletes for the SEA Games-ASEAN Para Games 2023.
Cambodia set two Guinness Book of World Records during the New Year celebrations in 2023
Largest Display of Origami Hearts – Displayed at Angkor Wat, the hearts were staked into the ground to form a large heart on one side of the temple and the word "Khmer" written in the native script on the other side. In total 3,917,805 paper hearts were used to set the record. Volunteers had been preparing the paper flowers since September 2022 and included those aged between 4 to 85! (The only criticism was that this could have been a more sustainable endeavour as the previous record was only 53,704 origami hearts.)
Most number of people dancing the Madison simultaneously – Cambodia broke its own record which it set in 2015 (with 2,015 participants), and 4,999 participants took part in 2023 setting the new record.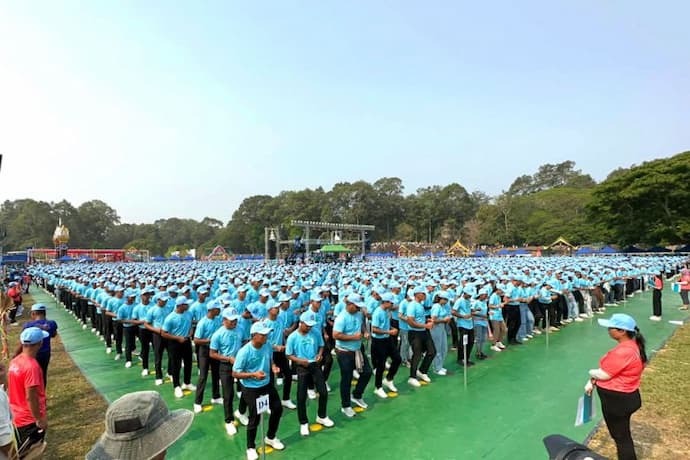 Hun Many suggested that the display of paper hearts "represent the heart of the Cambodian people and show support to athletes with disabilities who are participating in the upcoming SEA Games-ASEAN Para Games 2023".
Cambodia's Message is Clear – Open For Travel and Business
The biggest takeaway optically is that although the Kingdom has been at the forefront of emerging from the pandemic to welcome international tourism, and it has one of the leading GDP growth predictions in the region, the Cambodian New Year 2023 has clearly indicated that business is open and Cambodia has arms wide open to welcome visitors and investors.
All of this just weeks before the biggest sporting event the nation has ever hosted takes place.
Meas Ny told the Phnom Penh Post "With an increase in local revenue from domestic tourism, the development of these events serves as a catalyst for the growth of the national economy. Typically, local economies thrive when tourists travel, visit and stay. The flow-on effects on the national economy will assuredly help the Kingdom to rebound as part of its post-pandemic economic recovery."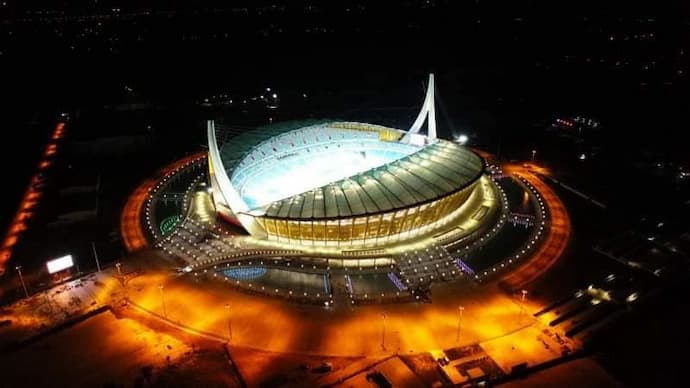 SEA Games 2023
The SEA Games 2023 gets underway on 5th May with large contingents from across Southeast Asia attending to participate in the 608 events across 37 sports on offer.
In total Cambodia hopes to attract between 250,000 – 500,000 foreign tourists for the SEA Games-ASEAN Para Games 2023 according to Thong Khon, Minister of Tourism and Permanent Vice President of the Cambodian SEA Games Organising Committee (CAMSOC).
The organisers of the SEA Games (CAMSOC) have made a number of key announcements in the leadup:
Free tickets for fans to attend
Free accommodation and food for delegates
Free broadcasting rights
The SEA Games run from May 5 to 17, 2023, and the 12th ASEAN Para Games from June 3 to 9, 2023.