The data from Cambodia's 2019 General Population Census has revealed that the population is now 15.55 million, which represents an increase of 16 per cent from the 2008 census (13.4 million people).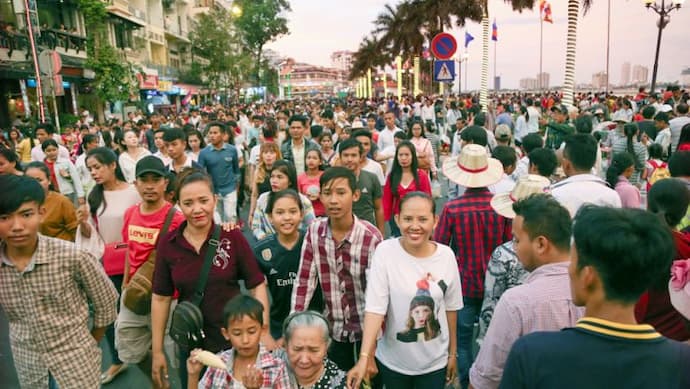 The announcement came from the National Report on the Final Results of the General Population Census of Cambodia 2019. In total, 50,000 census officials contacted 3.5 million families across Cambodia to gather information for the census.
Minister of Interior Sar Kheng said "officials should use this census data in policy formulation and support for sustainable development 2030 and other programmes, by comprehensively analysing the National Report on the Final Report on the Final Result of the General Population Census of Cambodia 2019", reported the Khmer Times.
What is the population of Cambodia?
The population of Cambodia saw an increase of 2.2 million in 10 years, the census reports, and the average annual population growth rate is 1.4 per cent. The growth rate actually dropped from 1.5 per cent in 2008.
The total population of 15,552,221, is made up of:
Male: 7,571,837 (48.7 percent)
Female: 7,980,374 female (51.3 percent)
The total population in the 2019 census did not include the approximately 1.23 million Cambodian migrants working abroad.
Previous population census' in the Kingdom of Cambodia recorded the total population as:
1962: 5.7 million
1998: 11.4 million
2008: 13.4 million
2019: 15.5 million

Most Populous Cities in Cambodia
Phnom Penh: 2.3 million
Kandal: 1.2 million
Prey Veng: 1.1 million
Siem Reap: 1 million
Kep: 41,798
The population density of Cambodia is 87 people per square kilometre in 2019 compared to 75 people per square kilometre in 2008. Cambodia's overall population density is high compared to other ASEAN member states.
The capital of Phnom Penh has a population density of 3,361 people per square kilometre.
Other major takeaways from the report were:
Cambodia GDP
The per capita gross domestic product (GDP) of Cambodia in 2019 was $1,694 – this is a 230 per cent rise from $739 in 2008.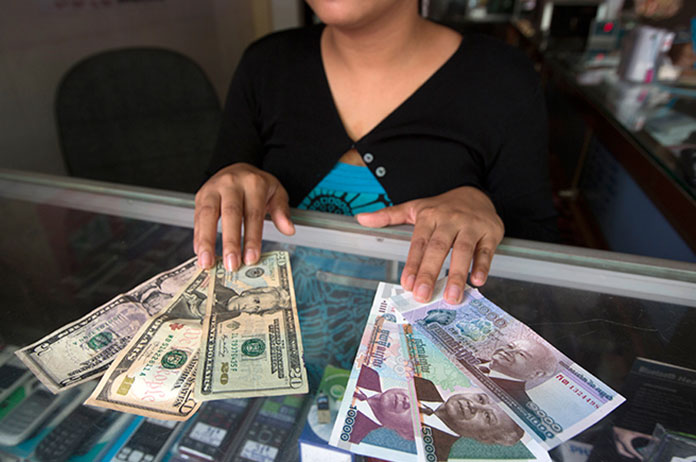 Cambodia's Age Groups
The median age of the Cambodian population increased from 22 to 27 years of age according to the 2019 census.
Aged between 0 and 14 years old: 4.57 million, or 29.4 per cent
Aged between 15 and 59 years old: 9.6 million, or 61.7 per cent
Aged 60 years old and older: Nearly 1.38 million, or 8.9 per cent
Languages in Cambodia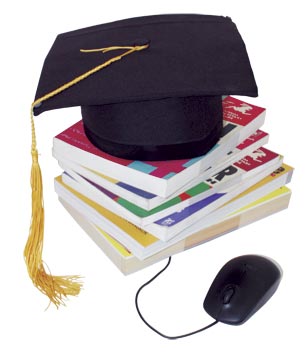 95.8 per cent of the population speaks Khmer as their mother language
2.9 per cent speak an indigenous language
1.4 per cent speak foreign languages
Literacy Rate in Cambodia
Increased from 78.4 per cent to 88.5 per cent (2019) while the adult literacy rate in Cambodia also increased from 77.6 per cent to 87.7 per cent.
Employment Rates in Cambodia
Cambodia's employment rate, for those 15-years-old and above, is 79.1 per cent.
The unemployment rate in Cambodia is 1.3 per cent.
54.7 per cent of the population work in the agriculture sector.
26.5 per cent of the population work in the service industry.
18.8 per cent of the population work in the industrial sector.
Cambodian Infant & Maternal Mortality, Total Fertility Rates
Infant mortality rates in Cambodia are 18 infant deaths (less than one year of age) per 1,000 births in the 2019 census. This is a decrease from 26 deaths in the 2008 census.
Maternal mortality rates have also declined, from 461 to 141 maternal deaths per 100,000 births.
The total fertility rate (TFR) dropped from 2.7 children per woman in 2008 to a TFR of 2.5 children per woman by 2019.
Cambodians with disabilities
There are 689,532 disabled people in Cambodia which is the equivalent of 4.9 per cent of the population.
You can see more about the report here.