Realestate.com.kh is hosting the 2nd edition of the biggest Cambodian Home & Lifestyle Expo from 24-25th April 2020, at Koh Pich Exhibition Center in Phnom Penh.
Home & Lifestyle Expo 2020
The Cambodian property company announced details for the Cambodian Home & Lifestyle Expo 2020 in late January. The Expo is the second annual event of the Home & Lifestyle Expo series, organised by Realestate.com.kh, who claim to be "the number 1 property-focused marketing company in Cambodia."
Thomas O'Sullivan, Realestate.com.kh CEO, said: "We are so excited to bring back the Home & Lifestyle Expo to the Cambodian market, especially to those who consider purchasing their first homes, cars or more. Ultimately, our goal is to give Cambodian families an opportunity to get the best deals of the year at the expo, and also to create a space where they can have the best weekend out together. The event will be bigger, better with greater deals."
The chairman of CPL Cambodia Properties Limited, Okhna Cheng Keng, said that the event in 2019 was well-organised and was a great opportunity for product branding and exposure. He added that his company could see how much attention the Home & Lifestyle Expo received and that it attracted a huge crowd of people.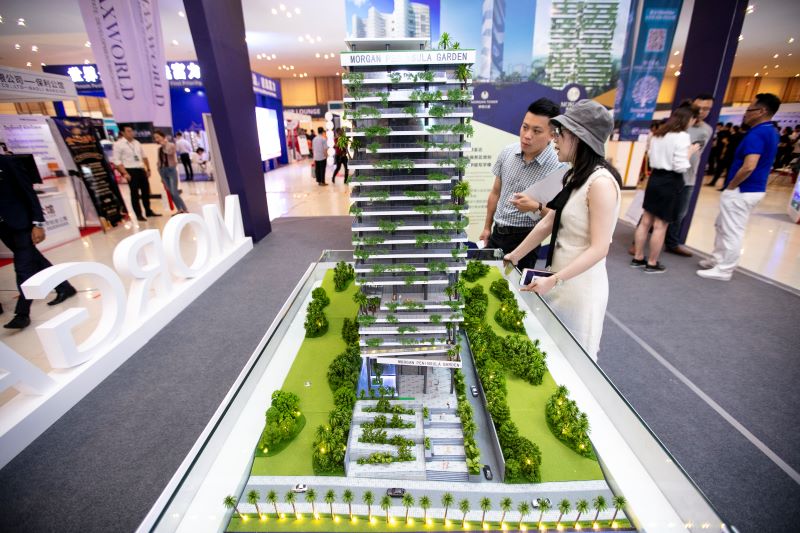 What can you see at the Home & Lifestyle Expo 2020?
Exhibitors representing the leading players from the real estate industry (property developers, real estate agencies and architecture companies) in Cambodia, will showcase the latest development projects across the country.
There will also be other exhibitors from key sectors spread across 100 booths at the Home & Lifestyle Expo 2020. The industries who be exhibiting include representatives from banking & finance, automobile, telecommunications, technologies, jewellery, apparel and more.
The real estate sector exhibitors will also be offering discounts on boreys, condos, office space, and land. In addition, attendees will be able to speak to the country's leading banks and microfinance institutions on house and car loans.
Which companies are confirmed?
The exhibitors include Prince Real Estate, Morgan Group, Urban Village, Garden One, La Vista One, Creed Development, Borey VIP, Borey Mongkul Phnom Penh, Borey Lorn City, Borey The Flora, Elite Capital 168, Par 21, MZ Design, Aristo, ACMA Hitachi, CBRE Cambodia, CPL Cambodia Properties Limited and RHB Bank.
Home & Lifestyle Expo 2019
At the event in 2019, the Home & Lifestyle 2019 surpassed Realestate.com.kh expectations in both the number of visitors and sales generated at the event. In total, more than 20,000 visitors attended in 2019 and more than $30USD million in sales were generated from properties, cars, equipment, appliances, fashion and more.