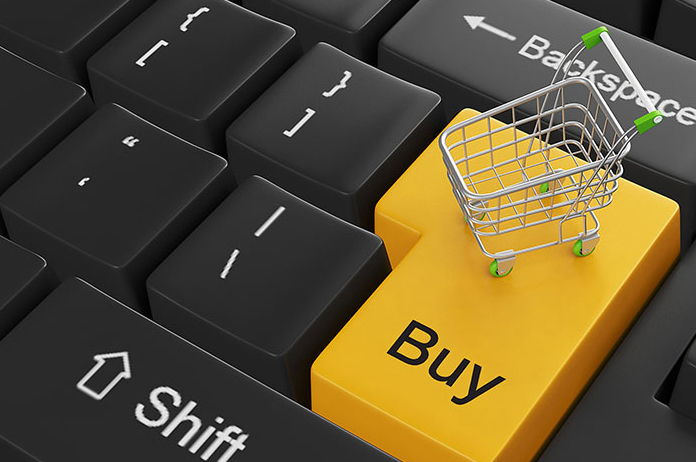 E-commerce is gaining ground in the Kingdom, with new e-business companies setting themselves up every month. The pervasiveness of social media sites such as Facebook has undoubtedly smoothed out the transition to online shopping for many, as it provides a captive audience for online retailers as well as a platform on which to advertise products.
Business-to-business and business-to-consumer e-commerce is flourishing, with SnappyShop, Kaymu, Shop168 and MALL855 among Cambodia's most popular local shopping sites. Last year also saw the launch of Worldbridge International and ACLEDA Bank's My All in One Mall, or MAIO Mall, one of the most exciting e-commerce initiatives yet. The site comprises goods from over 70 companies, giving customers the ability to choose from a vast catalog of products.
"E-commerce is happening now in the Kingdom, and it's growing fast," says Christopher McCarthy, Founder and Partner at the marketing and media strategy group MangoTango Asia, a positive outlook echoed by other industry leaders.
But despite these encouraging developments, much stands in the way of the full development of e-commerce in the Kingdom. Cambodia remains a country where cash is king, and factors such as unfamiliar and fearful consumers combined with a lack of secure payment options have to some extent slowed the expansion of online commerce.
Hurdles, challenges and opportunities
A series of stakeholder working sessions, organised by the British Chamber of Commerce in Cambodia (BritCham) and with the participation of over 100 people from the private sector, revealed a diverse array of issues affecting the industry. These can be classified into three broad areas: technical and operational factors, socio-economic and cultural factors, and legal/regulatory and governmental factors.
Technical and operational factors include, for example, the limited availability of payment gateways to facilitate online payments or the lack of locally hosted servers and content due to cost and reliability. "The cost of infrastructure can be high, especially if you are running computer servers locally, because of the cost of electricity," says McCarthy. Furthermore, McCarthy notes there is also a need for know-how: "There are not enough skilled workers in IT and e-commerce."
Socio-economic and cultural factors include confidence in the ability to conduct business or a lack of consumer competency when it comes to making online purchases. Among the legal/regulatory and governmental factors, the fast-changing nature of the e-commerce environment makes it difficult for the regulatory system to keep up, thereby potentially impacting competitiveness. There are also concerns about relevant government ministries lacking sufficient expertise and knowledge for 
both lawmaking and dispute resolution.
However, Olivia Widen, Executive Director at BritCham, points out that it's also important to keep sight of the potential opportunities that these challenges bring along for the private sector. "Some of these challenges will even provide interesting business opportunities," she says.
The much-awaited e-commerce law
Cambodia's e-commerce law, or lack thereof, has received a lot of media attention. Cambodia is currently the only Asean nation that does not possess this kind of legislation, although it is expected soon, with a draft being revised by the law-makers at the time of writing.
It is uncertain what would be the reach of the envisioned legislation, however insiders believe the focus will be on providing a framework for internet-based trading and payments systems. "Potentially, it could address some of the current barriers to payments systems related to e-commerce, including the limited number of payment gateways, the licensing of payment entities, security compliance, the development of internal policies and procedures from the part of providers," explains Widen. "This will encourage the development of more providers and users," she says.
Consumer protection and privacy are also critical issues that the new law should address. "Right now, there are few consumer protections to build trust in online shopping," says McCarthy. "The law on e-commerce is a step forward," continues McCarthy, "but much remains to be done both to shore up consumer and business confidence in e-commerce, as well as to integrate with the broader Asean Economic Community and receive the benefits of that union."
Preparing the ground
Public-private partnerships are key to the success of e-commerce in the Kingdom, or anywhere else in the world. "Governments can tap on the private sector's expertise and experiences in understanding worldwide trends, anticipating challenges and best practices in order to make policies that would be conducive to trade and FDI," explains Astrid Tuminez, Regional Director of Legal and Corporate Affairs in Southeast Asia for Microsoft Corporation.
In Cambodia, signs of this partnership are evident. Lawmakers involved in the drafting of the e-commerce law are being advised by international law firms. The eBusiness Working Group, an initiative of BritCham with the support of the European Chamber of Commerce in Cambodia (EuroCham), conducts consultations with the Royal Government of Cambodia for different projects. "To address the challenges and capitalise on opportunities, we need to work as a collective voice in partnership with the government," says Widen.
The eBusiness Working Group provides a forum for interested stakeholders engaging in and impacted by e-commerce activities. McCarthy, who co-chairs the group, acknowledges that they are working on a series of tactical projects to promote e-commerce in the Kingdom in cooperation with the government and Asian Development Bank's Mekong Business Initiative. One of these projects is a baseline survey of the potential for e-commerce, whose objective is to provide information to potential investors.
The group is also working on an open-source database project to manage delivery instructions, so that buyers don't have to explain to the delivery man over the phone how to get to their house. Finally, the eBusiness Working Group is looking to develop an industry "Code of Conduct", which can act as a guide to parties engaging in e-commerce and will be based on best international standards and practices. "This can assist players in the Cambodian market to accelerate adoption of e-business and e-commerce," says Widen.
Moving towards a cashless society
"We anticipate that e-commerce will pick up pace in Cambodia soon," says Cynthia Liaw, CEO of Maybank Cambodia. "We will see more Cambodians transacting online for airline tickets, hotel booking, etc. At the same time, security measures will be strengthened to avoid potential customer trust and fraud issues. We will see secure technologies like 'Verified by Visa' deployed where every transaction is secured by a one-time password that's delivered via SMS."
As the number of transactions conducted fully online increase, less cash changes hands. Zokhir Rasulov, Chief Marketing Officer at ABA Bank, explains that digital transactions, particularly interbank transfers, are easily trackable, much more so than traditional cash exchanges. So, as we move towards a fully-functional e-commerce ecosystem, we might find that one of the side-benefits of embracing online payments is a drop in corruption, as money is no longer passed under the table. "As e-commerce takes hold, more legal money will be in the country. That's why we fully support increased investment into online commerce," concludes Rasulov.