Patrick Davenport is an American citizen who has been conducting business in Cambodia for the past 15 years and in the region for 34 years, everywhere from Hong Kong, China, and India to Thailand, Vietnam and Myanmar.
We spoke with him about the recent launch of the Palace Lane concept laneway in Phnom Penh – which is aiming to offer the best of local and international food, drink, and music in a safe environment for its customers.
We discuss opportunities, challenges, and why he thinks Cambodia is the ideal place in the region to start a new business.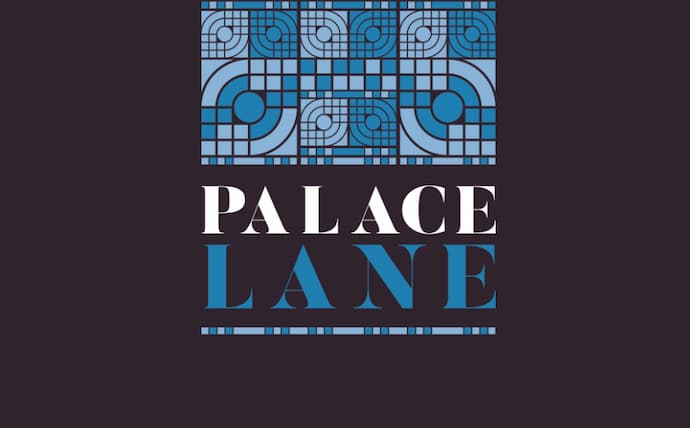 The Roots of Palace Lane – Phnom Penh
Tell us about this new venture in Phnom Penh and what the concept is?
I have been involved in a number of different businesses over the years – the largest I am involved with in Cambodia is a rice plantation. Through that business, I met some people, including a fantastic chef, and we were discussing some of the things that were missing from the Cambodian market. 
Keep in mind that this was at the height of COVID-19 and there were a lot of businesses that were shutting down. It was not a great time for the food and beverage industry.
I took a walkabout one day and wandered down this laneway in the capital between St.240 and St.244 (known as 240 and a half) I used to love it there – there used to be a bar called Bar Sito, a fantastic vegan restaurant called Artillery, and there is still today a French-Khmer cocktail bar called Bong Bong Bong.
I noticed how many places had closed down and I thought to myself that it was a real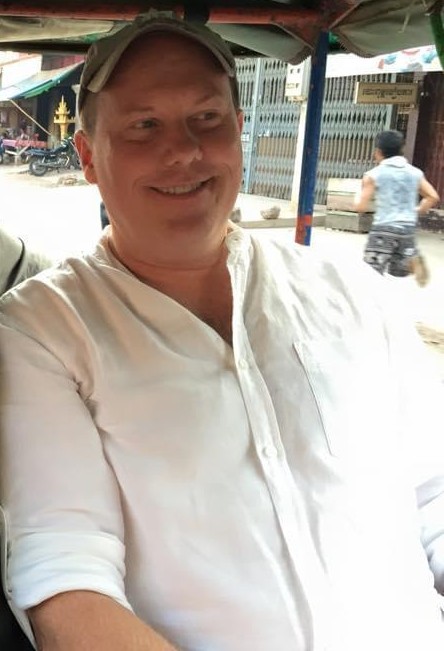 shame – as it's a fantastic street art type laneway. For me, it was the home of the first Cambodian street art that I remember in Phnom Penh, and it's a great location near the Royal Palace.
Everything kind of came together, I was missing proper New York bagels and I suggested to a  friend that we start a business here –  and that's what kicked it off. This was in around August-September 2021, and by October 2021 we had launched the company. As we were setting up – more properties became available and we rented four properties on this laneway.  
Our thought at the time was that we would set up four separate businesses connected to one central kitchen and maximise the ROI (Return On Investment) in our kitchen by running it 24 hours per day.
What businesses are in Palace Lane?
First, we launched Fernando's Piri Piri Chicken which has been doing quite well and offers flame-grilled Piri Piri chicken, signature bowls, wraps, burgers, sides and more.
We have Cambodia Bagels which runs from the morning, which I would say is the first New York style bagel company in Phnom Penh- and that launched in November 2021.
Following that, we opened Craft – a craft beer and cocktail bar which also serves southern BBQ and Khmer BBQ. We focus on all of the best beers made in Cambodia, especially small artisanal craft breweries which I have also been involved in over a number of years. 
In the near future, we will be opening up Planta, which is on-site where Artillery was, and as a homage to them, it will be a healthy cafe serving salads, wraps, and bowls – it will be vegan-friendly. 
Along the way, we also picked up a pizza business that a friend of ours sold in Toul Tom Poung, so we actually have a fifth business called Pizza Factory.
And all of this is under the umbrella of Palace Lane Concepts.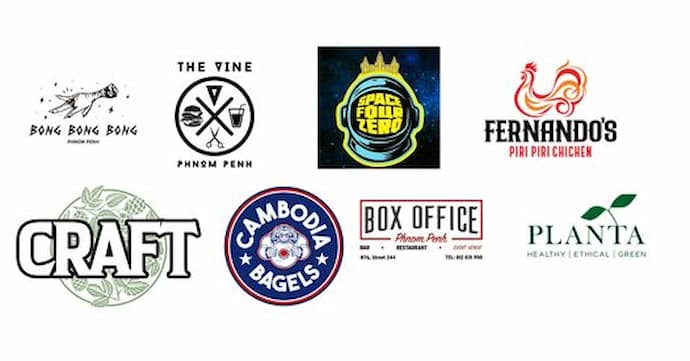 What is the vision you have for this area and Palace Lane itself?
We partnered with all of the businesses in the area. We have The Villa Grange, The Vine, The Box Office, SPACE FOUR ZERO Wang Dang Doodle, and Penh House.
We want to promote the area as Palace Lane – an adult destination to come for a nice meal, nice drinks, and often there is live music. We want to create an area that's great to chill out in with cocktails and food. We are trying to control the area in terms of not letting anything seedy set up, we don't want girly bars to pop up, and that's also one of the reasons we rented each place that became available. 
We want a genuinely good safe space. I have a number of friends who are women who have not felt safe in certain areas and that's a real shame. So we want everyone to feel safe and come along for food or drink and have a genuinely nice night out without having to worry about anything. 
We have 24-hour security, plentiful parking and a well-lit street that is easy to get picked up in by Grab or the delivery apps and it is a safe environment.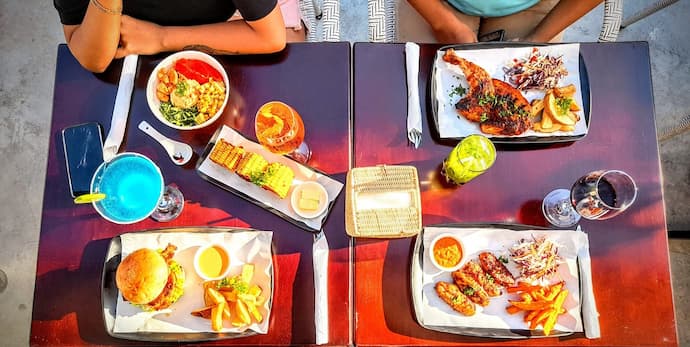 Food Delivery and B2B Services in Cambodia
Obviously, apps and the digitalisation of Cambodia have been rapidly embraced during COVID – so all of your outlets are available on the apps too?
Yes. So one of the things we wanted to do initially was focus on deliveries, especially at the time with the uncertainty over COVID, and when and if things would open up. And that could still happen.
Some of our concepts are almost 60% delivery – like Cambodia Bagels – so it's good to have a combination of walk-in and delivery.
And at the back of our minds, we want to have a B2B element. With our bakery, we would like to supply our bagels to some of the supermarkets and to other cafes for example – and that's a plan for the future.
This also depends on finding and training the right staff, which I know segways into what you want to ask me about.
Challenges of opening a business in Cambodia
Yes – can you tell us about the challenges you have faced?
Construction was the first one. We took over four old Cambodian buildings and they ended up having more problems than we first thought, so the construction took a lot longer than we had planned and we had a lot of challenges.
Secondly, we had a lot of challenges finding the right staff, but that's something I think everyone in the Food & Beverage business here has encountered. We have trained and hired staff but there is a constant turnover, particularly with kitchen staff, but we are now making inroads with that.
We are hiring people from the provinces and training them and investing more funds into things like housing to make sure they have a place to stay, and we can have a different source of people to work at our organisation.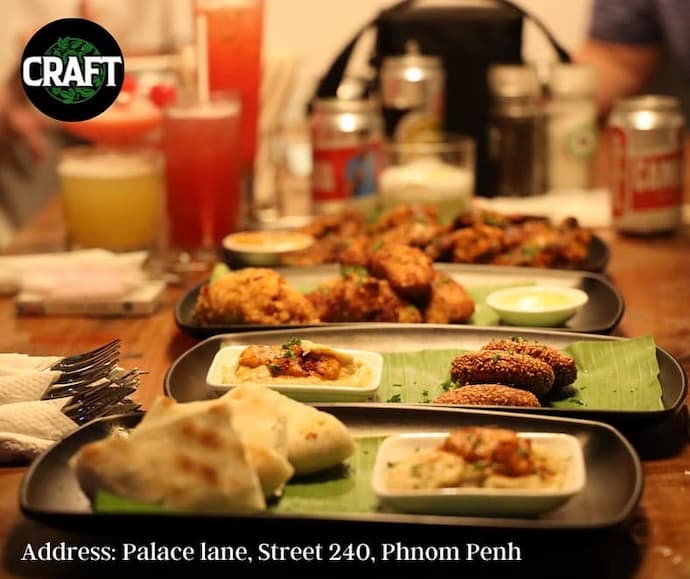 This is a recurring trend we have heard from business leaders in Cambodia, although recently there seem to be fewer issues with office and admin staff. With the food and beverage industry, there is poaching of staff and high turnover, due to the culture in Cambodia – some staff stop due to family commitments.
Do you see these issues persisting or will it be easier to retain staff in the future?
I think it will continue. As Cambodia has developed, a lot of young people prefer to work in an air-conditioned environment and an office environment. I think the F&B and hotel industry will have its challenges.
Also, we have to remember that a lot of people in these industries were laid off during the pandemic while their friends in offices were able to work remotely, so there is also a shift in people thinking about the work they want.
I think we have to think of creative ways to bring people in, and it's not just about money. We are paying above average wages to all of our staff. It's really trying to secure the right people who want a safe environment and an opportunity for growth and encourage them to have a future.
What I will say is that compared to the regional countries, Cambodia's staff have a better level of English, more engaging personalities and a willingness to learn. Also in your case, they are being exposed to new industries and food types such as bagels, even craft beer etc. 
That's an interesting point too.  We are not trying to be like Bassac Lane, which can be quite a barang ghetto (foreigners). 
We are trying to promote our outlets as being open, and with Craft for example, we are trying to highlight Cambodian singers and we would like to keep promoting that.
We are aiming for a 50/50 split of local and foreign customers, that would be the ideal situation and it might take a little while to achieve that. 
The Khmers have increasing expendable income, they want to try something new. From a craft beer perspective, we often find our Cambodian customers have no issues trying something new, and the price is not an object. Sometimes our foreign customers ask why they are paying more than $1.50 for a beer – there is a big difference between an artisanal craft brewery compared to a large macro brewery that's putting out millions of hectolitres of beer.
It's like with good food, people come to appreciate it when they understand it, so it's a learning process.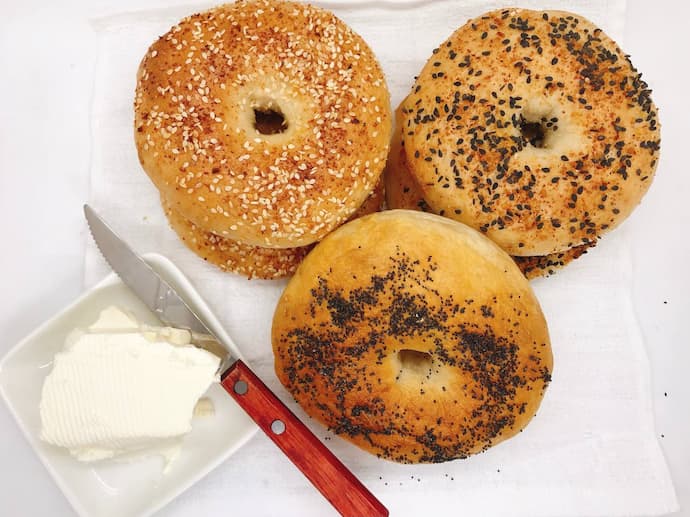 Changing Habits in A Changing Cambodia
And with the increasing middle class in Cambodia, as more people travel, they are exposed to new things, so there is more exposure to new food and drink.
Yes, that's true. We try to make our menu Cambodia-friendly here. At Craft, we have Khmer beef jerky, we have items we know local customers will like such as salmon sashimi or oysters with beer – which is not something our foreign customers might be used to.
One of the things we are quite proud of is that we are making a lot of things from scratch which I don't know many people are aware of. Aside from making the bagels, we prepare the salmon daily and aside from the sashimi we also prepare gravlax every day for our bagels. We are not importing that, we make it fresh, as we make our own pastrami, our own bacon, we are doing a lot of interesting things to ensure the products are of an international standard but not that expensive.
I think our menu prices are affordable; you can get a bagel for $1.25 or a chicken sandwich/burgers at Fernando's for $5.50 which is amazing. We have fantastic burgers and ribs at Craft and all sorts of good food to try. So I am very proud we have been able to keep our menu pricing reasonable, which also helps with the deliveries as people don't want to spend too much when trying something new and ordering to eat at home.
With Cambodia Bagels, I was surprised to see how many Khmers know bagels from visits to New York City or living overseas. We have a group that shows up and orders the Everything Bagel or double salmon and cream cheese –  they know what they want and I didn't know that bagels were that well-known here.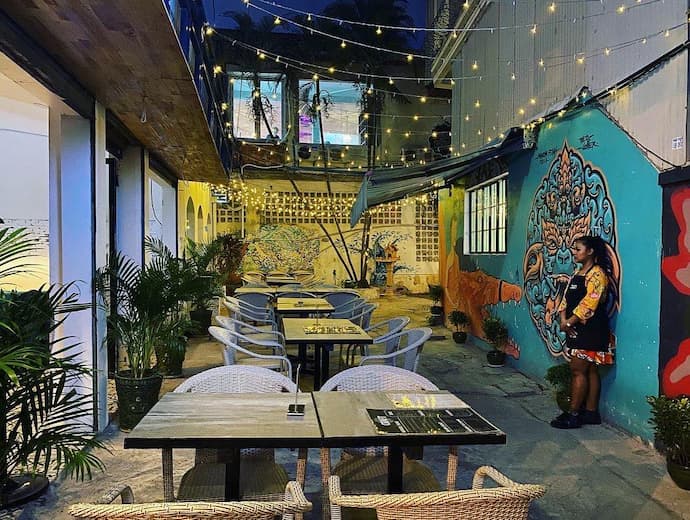 Post-Pandemic Optimism
The government has done a particularly good job with handling the pandemic – Cambodia is one of the most vaccinated nations, the borders are open – everyone is seeing a real opportunity to invest in Cambodia due to the ease of doing business and getting visas…
I would go one step further. I have been working in the region for 34 years and I think Cambodia is the most liberal and forward-thinking country in that sense – I welcome anybody to contact me to discuss that, I am a big cheerleader for Cambodia. 
It's very easy to do business here. The government has proven itself to be very friendly to do so, and setting up a business, opening a bank account, and registering with the tax department can be done very easily. 
On top of that, it's a fantastic place to live and maybe we don't tell enough people that. Maybe we don't as we don't want too many people to come here (he says laughing).
The standard of living is high, it's very inexpensive – you can have some of the best western food in Southeast Asia here. Craft beers are $3.75 here, while in Bangkok it's $10 – it's quite shocking to think of the taxes there and it's extremely expensive for a place that is seen as tourist-friendly.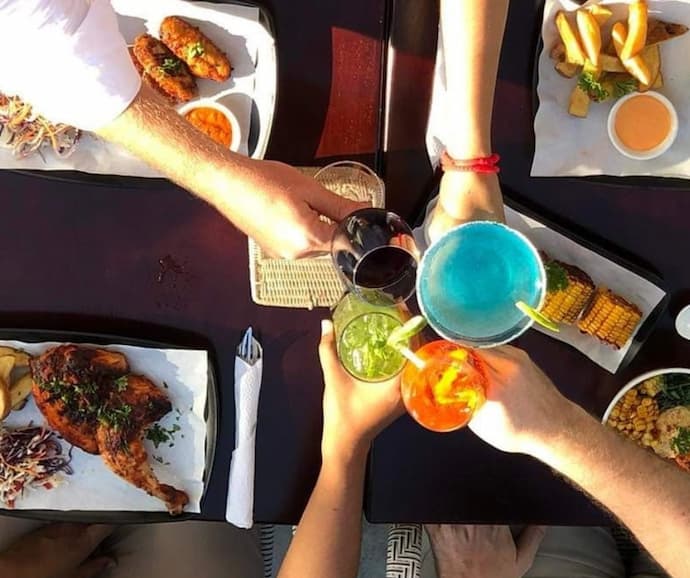 Can you tell us a bit about the investment environment in your case the core values?
Yeah sure, this was a bit of a hobby when it started but I think we have a group of 5-6 investors involved and basically we wanted to have a group that could add value to the business in some way. 
We have also been reviewed by a social impact fund, since day one, as it is important that we do things and do them better than most businesses. 
We proudly hire a number of women and have zero prejudice against anyone from any background – we want to make sure we are a very friendly employer. 
We also don't use any plastic, even though it's more expensive, but it's important to all of us that we respect the environment.
We also work with suppliers that have the right impact and it's important how they do things in the world. For example, at Fernando's we work with one organic chicken supplier – we went to the farm and inspected what they do to ensure it's the best quality product for our customers. 
All of our chilis are grown by one farm in Kep, called Baby Bird Farm, and they produce some of the best chilis I have seen grown anywhere in the world. 
We work with a number of local craft brewers in the country and highlight everything from larger to small breweries and try to give exposure to this industry and show people there are really high-quality products being made locally and we want to celebrate that.
You don't have to buy everything imported from Vietnam or Thailand which is what some people tend to think.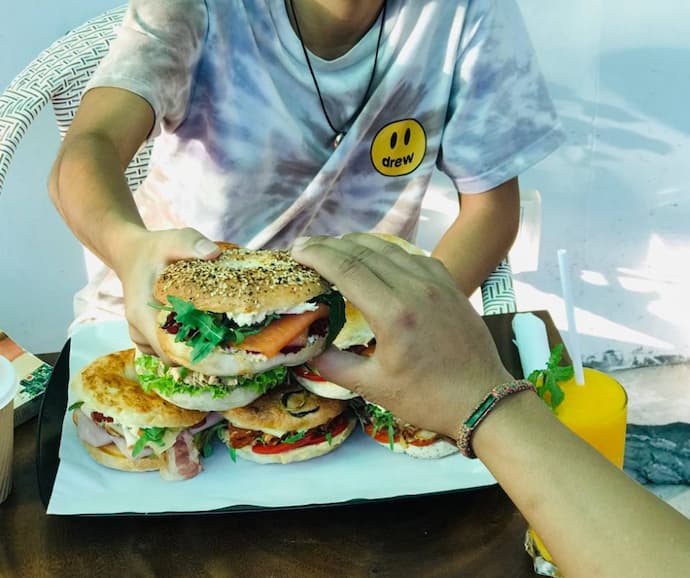 What is in store for the future of Palace Lane?
You have been very positive about your experience despite the challenges, so as we exit the pandemic what are some of the medium to long term goals you would like to achieve?
Our plan moving forward is to have multiple branches of all of our concepts. This might take a little longer than we initially anticipated but we are planning to open our second Cambodia Bagels shop in Toul Tom Poung (Russian Market) in the next couple of months.
We set a pretty audacious goal as a group to have 50 restaurants within the next five years (Cambodia-wide), and we think we can hit that. We will see if we can attain that goal and it's a good challenge.
The only thing that I think can hold us back is human resources more than anything – which I think will remain the challenge for anyone in the F&B space as we are competing for the same people. That's why I said we need resources in different areas, like our partner in Kep will train people from rural areas and prepare them for all facets of the F&B industry.
We would rather take a bit longer and train the right people and see where we go from there.
We would like to thank Patrick Davenport for his time. All images are from the outlet's Facebook pages.