PROFITENCE is a boutique corporate finance firm helping emerging businesses grow in South East Asia, and earlier this year released the 3rd edition of its Cambodia E-Commerce report.
We spoke with PROFITENCE founder Subhadeep Chowdhury and he tells us about how the company was formed and what opportunities he sees in Cambodia as well as other projects they have lined up for 2023.
Pre-pandemic, PROFITENCE were working in Cambodia, Laos and Myanmar but they have focused on the Kingdom of late. Their mission is to deliver high-quality services, be trusted advisers & deliver high-value outcomes to our clients, said Chowdhury.
Subhadeep Chowdhury has been based in Cambodia for twenty years and understands the fabric of the country.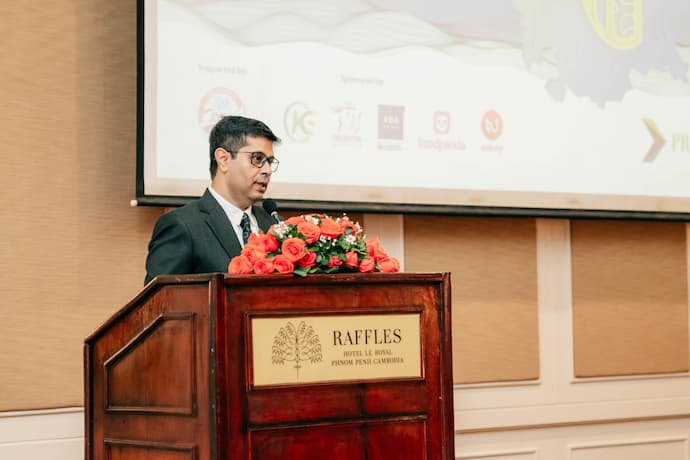 He has years of financial experience but set up PROFITENCE as he felt there was a gap where the role of a consultant and advisor was needed and they focus on transactional advisory services. He adds that today, they have three main verticals:
Outsourcing CFO services

Market research analysis service

Premium recruitment service
"We want to solve problems for our clients and take them seriously and create a benchmark for the investors. We provide data so data-driven decision makers are well placed," he added.
Over the two decades, he has witnessed the growth of Cambodia which he acknowledges has been excellent. 
The changing skyline of the capital is a testament to development, while the progress of new generations and skillets have been rapid. 
Like many others, he credits the government for being proactive and progressive and says the economic and digital landscape and policies as well as the new laws have been transformed. "It's time to showcase the country as it moves forward," he added.
What Makes Cambodia Attractive To Investors?
Four key attractions for investors operating in Cambodia, according to Chowdhury, are:
Ease of doing business

Dollarised economy

The country is leaving its past behind and learning from best practices in the region 

A young population who are hungry to learn and also looking for opportunities
In terms of digitalisation, there are a number of opportunities in Cambodia based on their recently released Cambodia E-Commerce report but some industries they identified which are ripe for investment are; Real Estate, Finance, Healthcare, Technology, and Education. 
They said that Healthcare is starting to pick up in digitalisation and companies are making the right steps.
A flagship project PROFITENCE is working on this is a comprehensive digital economy report – which will be available in the public domain. The company may return to the Laos and Myanmar markets from 2024-25.