Tanncam Investment Pte. Ltd., a Singapore-based private equity and venture capital firm, has invested in Digital Classified Group (DCG), a leading Australian-based property company and operator of a portfolio of online real estate and general classified companies in frontier and emerging markets.  
DCG's companies and brands include realestate.com.kh and Fazwaz in Cambodia, hausples.com.pg and marketmeri in Papua New Guinea, yula.la and lanloa.la in Laos, and property.com.fj in Fiji. Cambodian Investment Management acted as the liaison and financial adviser on the transaction for Tanncam Investment Pte. Ltd.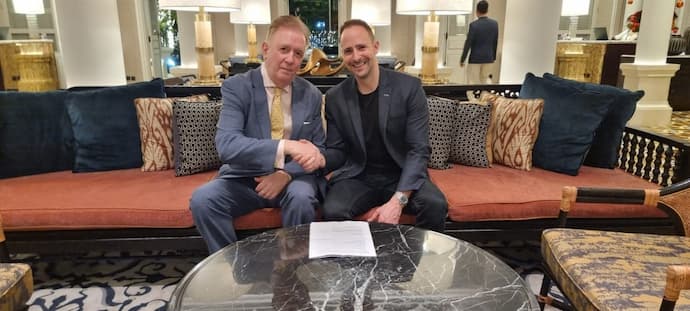 DCG Group CEO Mathew Care said about the investment: "These are very exciting times for our group as the businesses have regained traction post-Covid and we are experiencing strong and robust growth and substantial improvement in the fundamentals of our portfolio.
We welcome Tanncam as a shareholder as they are a sophisticated and well-known established investor. We have no doubts that they will successfully contribute to our future aspirations and strategic objectives." 
DCG has a track record of developing dominant property classifieds in frontier markets since 2013, and In recent years has transitioned its business model from advertising to transactional services to accelerate its growth.
This investment consolidates DCG's position in all markets as the leading operator of property classifieds in Asian frontier markets.
Anthony Galliano, Director of Tanncam Investment Pte. Ltd. and CEO of Cambodian Investment Management further commented:
"We believe DCG has demonstrated a unique ability to enter emerging and frontier markets and create a dominant position in their space. We are investing in what we believe is a very promising future, a strong management team, and a successful portfolio ripe for continued growth.

DCG is on the precipice of another leg of its incredible journey and we are happy to contribute to this"  
Galliano will serve on the board of Digital Classified Group, subject to regulatory approvals.