Ivana Tranchini, Country Manager at Visa Cambodia presented the latest findings from the financial transaction company based on the latest Consumer Payments Attitude study.
The study, conducted in late 2022, tried to better understand how customers' payment behaviours and preferences have changed in the Kingdom through increased digitised financial services which were accelerated by the global pandemic.
Tranchini said: "While it was encouraging to see new forms of digital payments and commerce win the hearts and minds of more people compared to 2021, we still have more to do – the use of cash jumped back up to 2020 levels (after dropping in 2021).
This is a marathon, not a sprint. We need to continue building trust in digital and make it easy, safe and accessible to all."
Editor – It should be noted that the study only had 500 participants in Cambodia but surveyed a total of 6,550 consumers in Singapore, the Philippines, Malaysia, Indonesia, Thailand, Vietnam, and Cambodia – we find it hard to believe there is a preference for using cash among all users in the – certainly not among foreigners living in the Kingdom (and in particular Phnom Penh) but the study was conducted "online with 500 Cambodian consumers across the country who are working part or full time with a demographic mix that sought to create a representative mix of ages and genders."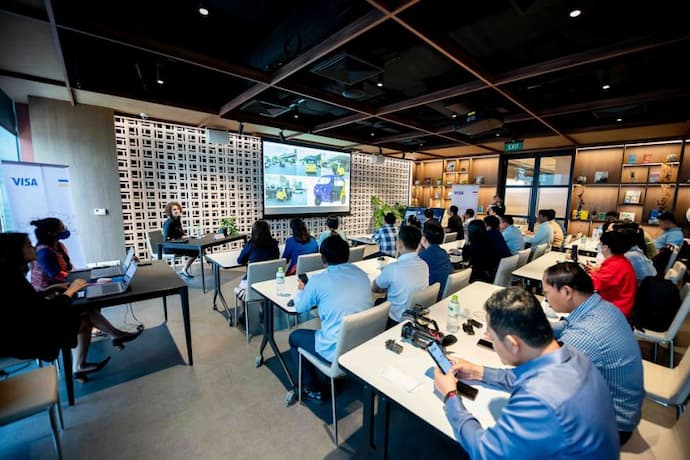 However, the Consumer Payment Attitudes Study suggested that Cambodians are embracing digital payments, but cash remained the most popular.
The transition to digital is happening at a rapid pace in the Kingdom undoubtedly, but there remains demand to assist with financial literacy gaps to ensure a smooth transition to embracing and understanding digital payments.
One of the more interesting findings according to Visa was that there is a reliance on cash among the Cambodian youth (Gen Z respondents). Visa Cambodia said: "This return to the use of cash after the COVID-19 pandemic suggests decreasing concern over spreading the virus through the handling of bills and that cash remains a pillar of Cambodia's payment ecosystem."
After dropping to 64% in 2021, 86% of those surveyed in 2022 said they use cash for payments, the same percentage as in 2020.
65% of respondents said cash was their favourite payment method, followed by QR codes at 21%.
Some of the benefits of digital-first payment methods have become a permanent feature of Cambodian purchasing habits:
The use of QR codes to make payments has continued to increase – 68% of consumers said they use QR for payments, up from 36% in 2021 and 12% in 2020.
QR codes are being used more often for purchases – 68% said they use it once a week or more, up from 49% in 2020.
90% of survey respondents expressed interest in paying by QR codes and interest in contactless cards rose to 58% from 42% in 2021.
Future of Cashless Payments in Cambodia
Visa confirmed that although there was a return to cash, "many consumers say they expect the Kingdom to transform into a cashless society this decade."
46% of survey respondents said they foresee Cambodia becoming a cashless economy by 2030 at the latest.
In 2022, 32% of Cambodians said they tried going cashless, up from 20% in 2021, and of those, 52% went cashless for at least a week.
SME and Cambodian Digitalisation
SMEs continue to play a key role in the digitalization of Cambodian society and the report indicated there is a huge opportunity in the expansion of cashless payment options among Cambodian SMEs.
76% of respondents said they shop at small and medium-sized retailers at least once a week.
66% pay in cash while just 11% pay by QR codes.
Ms. Ivana Tranchini added "In addition, the Cambodian government has placed a strong emphasis on SME digitalisation, and Visa has supported this push with its recent partnership with The Asia Foundation and the Ministry of Women's Affairs of Cambodia for female entrepreneurs. Visa has also contributed to the digitalization of SMEs by investing heavily to promote digital commerce platforms like delivery and ride-hailing apps."
Home Deliveries on the Rise
52% of those surveyed said they currently use home delivery.
37% said they used home delivery for the first time during the pandemic.
Those that use home delivery also said they plan to use it more often in the coming months.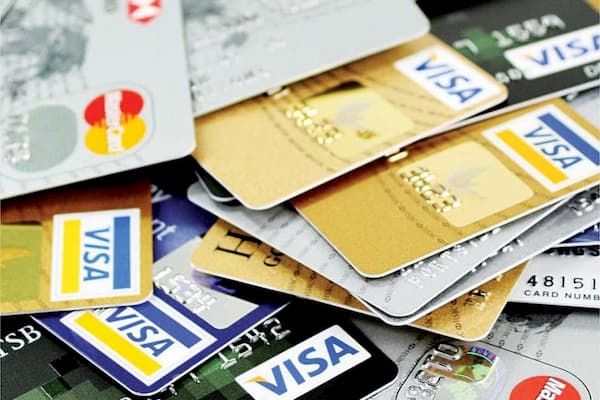 The Itch To Travel
"Cambodians are leveraging new money management tools, such as BNPL and credit cards, as well as protecting themselves for the future by taking up insurance," said Ms. Ivana Tranchini, Visa Country Manager for Cambodia. "Banks should be thinking about how they can bring these kinds of propositions into their mobile banking environments to help consumers maintain positive financial behaviours."
Visa's report suggested more Cambodians were eager to travel post-COVID-19:
One-quarter of survey respondents said they travelled in 2022, mostly domestically.
More than a third of consumers expect to travel in the next 12 months, either domestically or overseas.
Cambodians are using new tools to pay for these trips, with survey respondents ranking travel as the top category for instalment payment plans such as Buy Now, Pay Later (BNPL).