9th Global Alumni Convention (GAC) Cambodia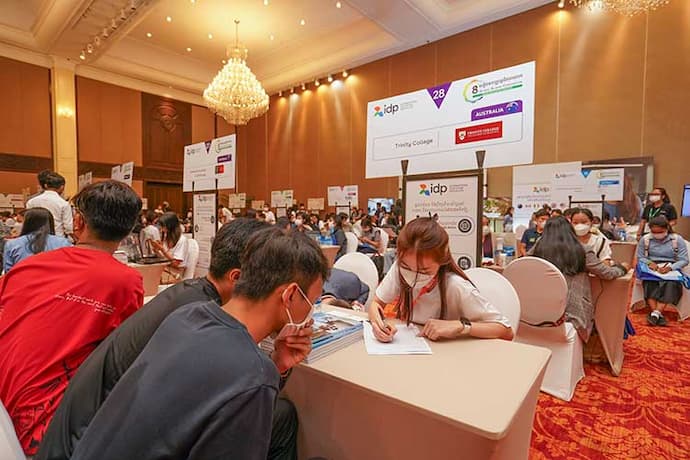 The 9th Global Alumni Convention (GAC) will be held in Cambodia from 20-21 October 2023 at the Sofitel Phnom Penh Hotel.
More than 100 educational institution representatives from primary, secondary, vocational education, and higher education will be at the Expo which is expected to attract 2,000 participants, according to Mr Mao Sreng, GAC Convenor and Country Direct of IDP Education (Cambodia) and ACE.
Established in 2015, the Global Alumni Convention Series is held annually and brings together graduates from Australia, Cambodia, Canada, China, France, Japan, Korea, Malaysia, New Zealand, Russia, Singapore, Thailand, the United Kingdom, and the United States.
The event is a forum for "international education, career opportunities and business networking"  and the 2023 event will see a Global Alumni Festival gala dinner on Friday 20th October which will celebrate 31 years of IDP's operations in Cambodia.
GAC will feature a Global Education & Careers Expo on Saturday 21st October 2023 which enables education institutions and students to connect to discuss study options and scholarship opportunities in Australia, New Zealand, USA, Canada, the UK, Ireland etc.
There will also be panel discussions which will focus on subjects such as:
Study Application Process
Coping with Culture Shock
How to Choose a Major
Related Events