ASEAN Young Entrepreneurs Council (AYEC) AYE Carnival – Cambodia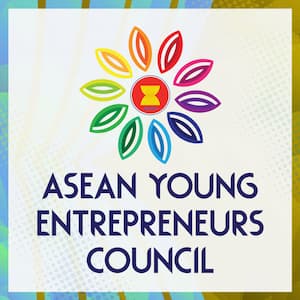 The ASEAN Young Entrepreneurs Council (AYEC) will hold its 7th AYE Carnival from 12-13 November at Koh Pich City Hall in Phnom Penh, Cambodia with the theme "Rise Stronger Together".
This 2022 agenda will feature several high-profile guests including H.E. Hun Many, President of the Union of Youth Federations of Cambodia; Dr. SOK Siphana, Chairman of the AVI Institute and EuroCham Board member; and H.E. SOK Chenda Sophea, Minister attached to Prime Minister, and Secretary General of Council for the Development of Cambodia (CDC).
The AYEC said online of the Carnival "In efforts to enhance market connectivity between the regional young entrepreneurs, AYEC has annually hosted the ASEAN Young Entrepreneurs Carnival since 2016." They add that "The carnival is a regional collaboration between the AYEC council members" and brings together remembers from all 10 ASEAN member states.

Related Events