Cambodia Start-Up And Innovation Festival 2023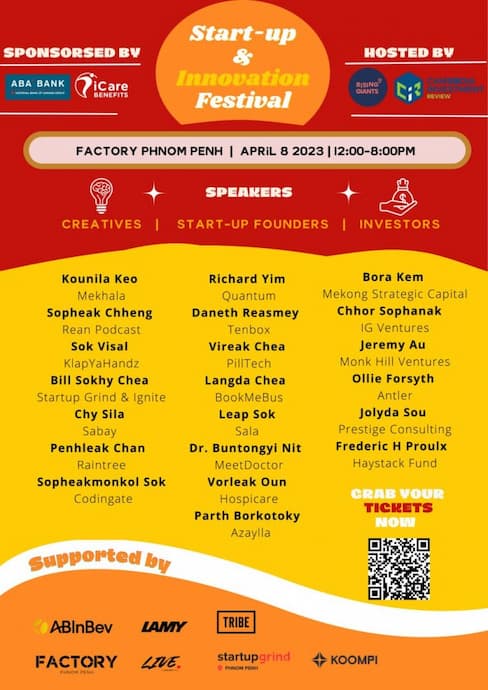 The Cambodian Start-Up & Innovation Festival 2023 will take place on April 8, 2023, at Factory Phnom Penh with a focus on private sector-led discussions on Cambodia's startup and innovation landscape.
The event is organised by Rising Giants podcast and Cambodia Investment Review with the full-day event aiming to bring together Cambodian creatives, start-up founders and investors.
The event will feature 5 roundtable conversations with 21 guest speakers,  the event agenda is on April 8 2023 is scheduled a follows:
12pm – Guest arrivals & networking
12:30 – Debate: The key issues impacting venture capital in Southeast Asia
1:30pm – Debate: The most important trends impacting startups in Cambodia
2:30pm – Networking break & arcade games
3pm – Cambodia's expanding creator economy
4pm – The best ways to raise startup funding in Cambodia
5pm – Finding your place in the startup space
6pm – Lucky Draw
6-8pm – Networking
Tickets are available via the Wonderpass app.