Cambodian Developer Conference And Tech Expo 2023 (CODE-C)
September 8

-

September 9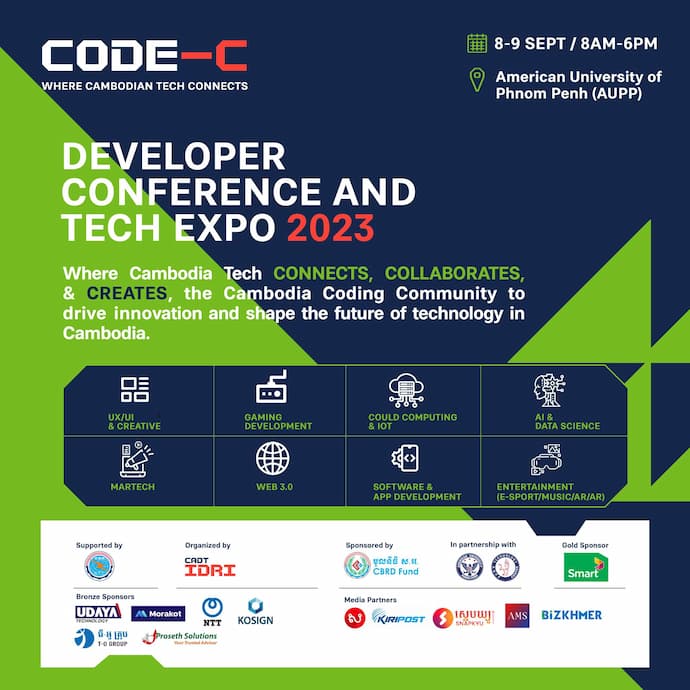 The Cambodian Developer Conference And Tech Expo 2023 (CODE-C) takes place at the American University of Phnom Penh (AUPP) from 8-9 September 2023.
Cambodia Academy of Digital Technology (CADT) said "Calling all tech enthusiasts and developers in Cambodia! Get ready to attend the most incredible technology event".
They claim this will be the biggest developer conference and tech expo which aims to build the developer and tech community in order to "connect Cambodians, collaborate, create innovation, and change the future of technology in Cambodia.
The themes covered include Web 3.0, Software & App development, AI & Data, Game development, Cloud Computing & IoT, MarTech, UX/UI & Creative, and Digital Entertainment.
Interested attendees can register now.