CamTech Summit 2023
November 29

-

November 30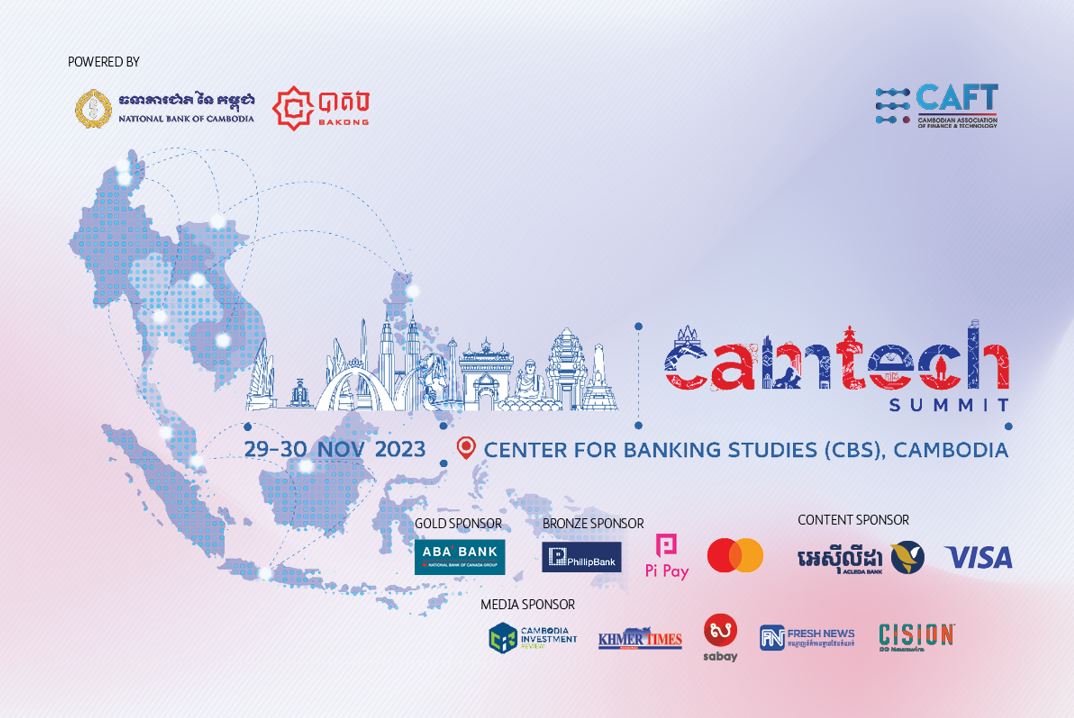 The CamTech Summit 2023 is officially happening from November 29-30, 2023, at the NBC Centre For Banking Studies (CBS) in Phnom Penh.
Cambodian Association of Finance and Technology (CAFT), the organisers of the summit, have said, "We're thrilled to announce the CamTech Summit 2023, scheduled for November 29-30, 2023! This year, we're embracing a theme: "Forging Partnerships: Fostering Collaboration and Innovation for Digital Financial Services in ASEAN and Globally."
CamTech Summit 2023 will include:
Global Networking
Inspiring Keynote Speakers
Cutting-edge Fintech Insights
Collaborative Opportunities
Engaging Workshops
The finalised agenda can be seen here.
Day 1 (November 29) of the summit will spotlight "Partnership and Collaboration" and will be dedicated to international delegates as they engage in in-depth discussions on financial investment, value generation, and regulatory frameworks.
Day 2 (November 30) will feature a series of speeches, panel discussions, startup pitches, and workshops, offering attendees the latest trends, innovations, and strategies in the tech and financial sectors.
Over both days, attendees will also have the unique opportunity to explore a free job fair and various booth exhibits.