CCI France Cambodge Business Forum 2022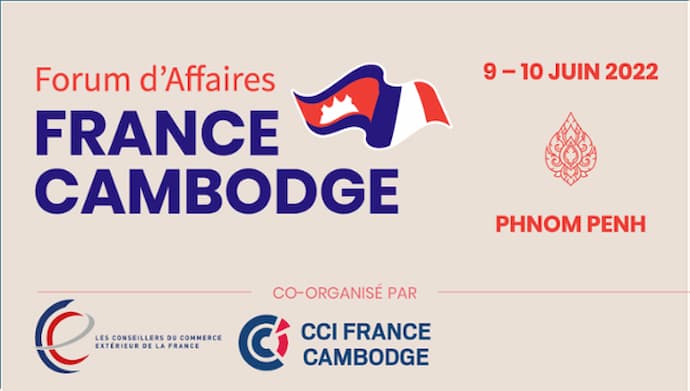 CCI France Cambodge is hosting their Business Forum from June 9-10 2022 in Phnom Penh and has announced the participation of François Corbin, special representative of the Minister of Europe and Foreign Affairs for economic relations with ASEAN countries.
CCI France Cambodge and the French Foreign Trade Advisors are joining forces for this event for the first time.
What is the CCI France Cambodge Business Forum 2022?
This forum is held in French (with English translations available) and will include more than twenty round tables and mini-conferences focussing on opportunities in Cambodia.  These sessions will include pitch sessions, lunches and a networking evening.
The Forum hopes to "bring together local and foreign companies to establish concrete links" and investors are encouraged to attend now that the inbound rules to enter Cambodia have been relaxed.
More than 250 companies are set to be involved.
This special business forum will provide:
20 mini round tables and conferences.
"Off" program to make connections.
Networking evening in the Council for the Development of Cambodia.
50 pitches from companies from abroad
This forum will be conducted in the Fench language (English translation available).
Related Events