The French Market 2023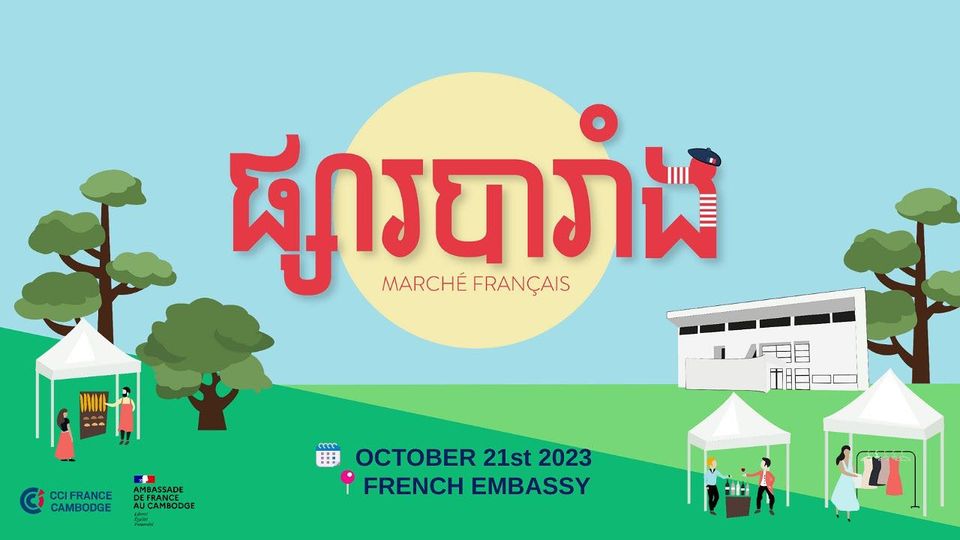 The French Chamber of Commerce and Industry in Cambodia (CCIFC) is organising its annually-held 'French Market' to showcase French culture in Cambodia at the French Embassy in Phnom Penh on October 21, 2023.
Visitors will have the opportunity to discover a wide range of French specialties, participate in culinary tastings, enjoy sports activities organised by Decathlon Cambodia, try out Voltra scooters, and take part in other activities suitable for all ages outdoors.
The French Market in 2023 will feature more than 70 exhibitors who will present a variety of products and services.