The Great Debate – Cambodia's Real Estate & Construction Sector 2023 & Beyond
February 8 @ 5:00 pm

-

8:30 pm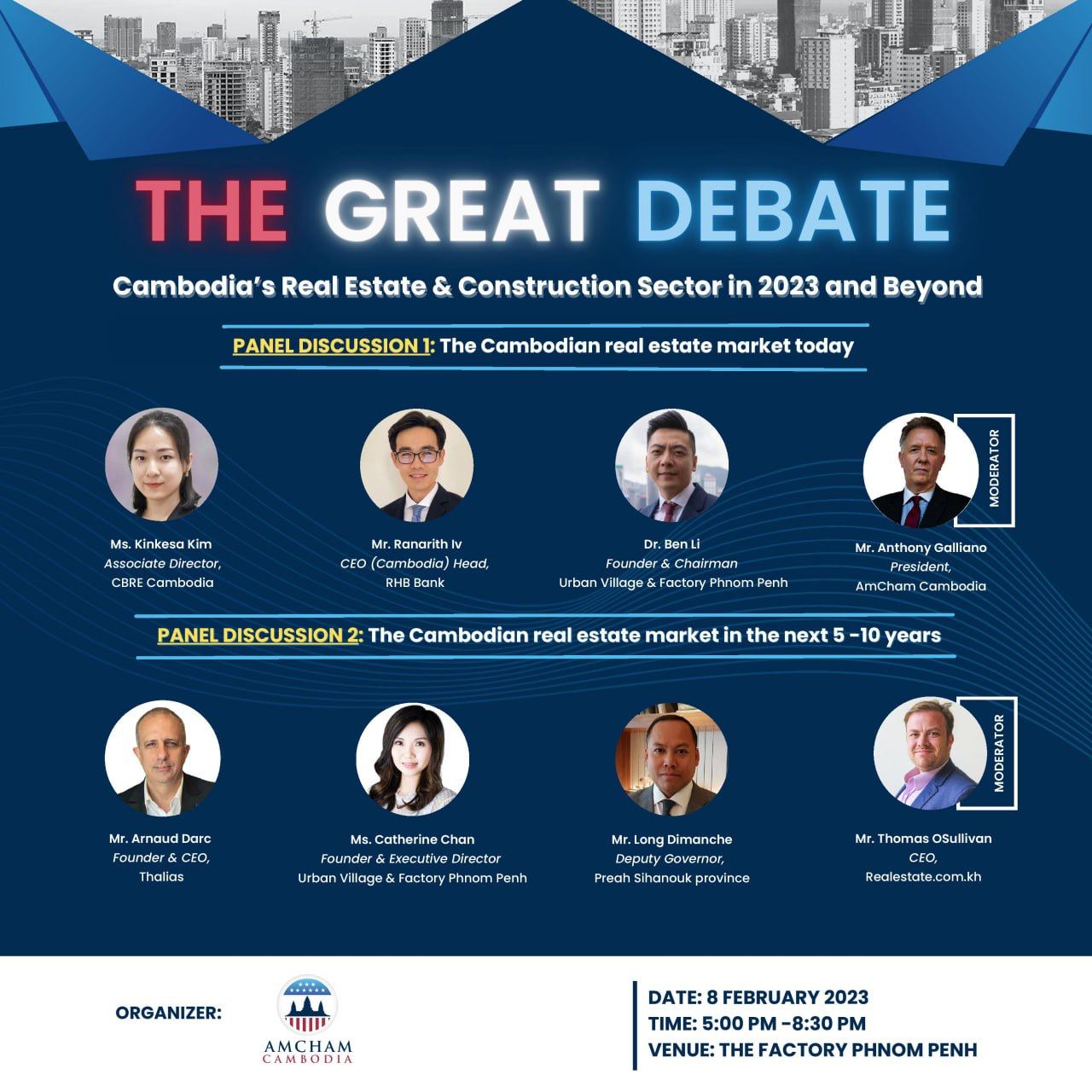 AmCham has organised an event called "The Great Debate – Cambodia's Real Estate & Construction Sector 2023 & Beyond" on Wednesday, February 8 2023 in Phnom Penh which will bring together business professionals from the industry, public sector, consumers – both optimists & pessimists.
There are two panels which will discuss what the real estate market looks like today, and what will it look like tomorrow in Cambodia.
Attendees will be able to as questions to stimulate a healthy discussion and confirm or debunk thoughts on the Cambodian real estate market.
Panel Discussion 1: The Cambodian Real Estate Market Today
A look at the current Cambodian market including issues of oversupply, opportunities, borey and condos, and what properties are being purchased in 2023.
Includes esteemed guests from CBRE Cambodia, RHB Bank, Urban Village & Factory Phnom Penh, AmCham (moderator)
Panel Discussion 2: The Cambodian Real Estate Market in the net 5-10 years?
A look at what cities like Phnom Penh, Sihanoukville, and Siem Reap will look like, what opportunities there are and what to look out for.
Please note that registrations will close on February 8, 2023, at