Realestate.com.kh has announced nominations for the fourth annual Cambodia Real Estate Awards (CREA 2023) are open, with the gala event due be held in March 2023.
The prestigious property and real estate event recognises the leaders in the Cambodian Real Estate industry and the CREA 2023 award categories are divided into the following disciplines in real estate:
Real Estate Developer / Development Awards
Real Estate Agency Awards
Real Estate Hall Of Fame Awards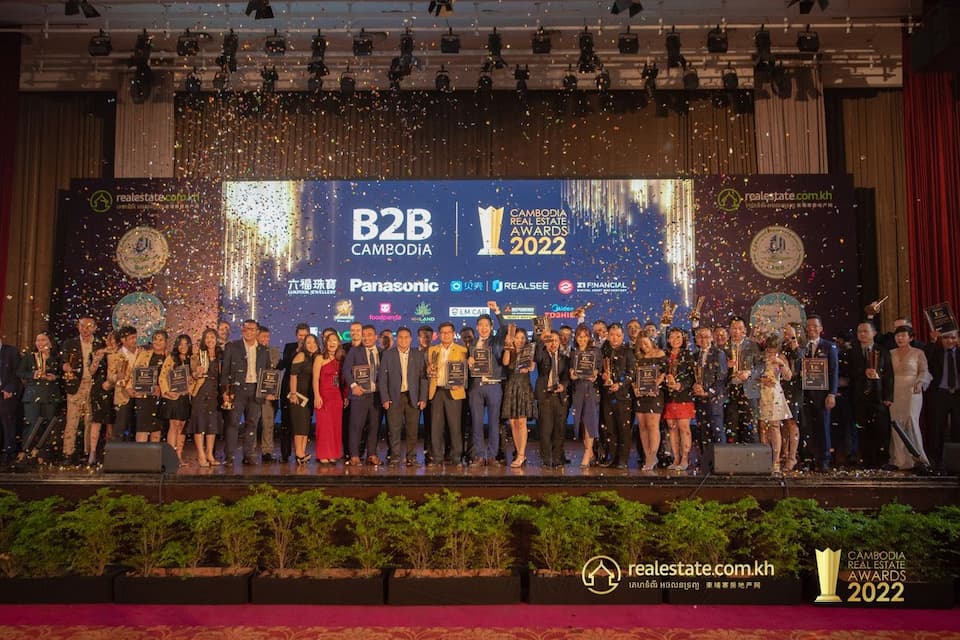 Why Join CREA 2023?
The Cambodia Real Estate Awards celebrated the best of the best in Cambodia's booming real estate sector said Realestate.com.kh
By participating and attending the CREA 2023, agencies and developers are able to establish themselves as recognised and trustworthy members of the industry.
Winners and nominees are able to:
Get brand exposure to local & international buyers, homeowners & investors.
Be judged by respected leaders in the Cambodian real estate industry and the general public.
Be endorsed by the Ministry of Land Management & Urban Planning.
Be endorsed by the Real Estate Regulator of Cambodia.
What do the winners at CREA receive?
Winners receive the CREA iconic trophy & winners plaque to display as well as an official CREA seal to use on all marketing material for developments.
CREA 2023 Participation
All licensed firms and individuals are allowed to participate in CREA 2023, regardless of the size or wealth of their operation confirmed the organisers. Entries for nominations are due to close by the end of 2022.
There is industry and government involvement from The Ministry of Land Management & Urban Planning, The Real Estate Regulator of Cambodia as well as The Cambodian Valuers & Estate Agents Association.
CREA 2023 says the awards process is objective, fair, and carried out with integrity to recognise the achievements of the Cambodian real estate industry objectively, fairly, and on a wholly inclusive basis.
Once nominees are shortlisted, all finalists and the Kingdom's broader real estate industry will be invited to attend an awards ceremony and gala dinner.
The gala event is an excellent opportunity to network with fellow professionals from Real Estate in Cambodia, and learn more about the latest industry developments.