Cambodia's General Secretariat of Commercial Gambling Management Commission of Cambodia (CGMC) under the Ministry of Economy and Finance (MEF) has renewed an additional 47 casino licenses and seven games of chance licenses, which combined with the 16 licenses granted in June, brings the total to more than 70 licenses in the Kingdom by mid-2022.
The sector is trying to rebuild from the severe impacts of COVID-19 and is facing headwinds from the ongoing 'Zero COVID-19' policy practised in China which has reduced the number of visitors, as well as negative media attention on the sector in recent months covering stories on the allegations of illegal workers and ongoing staff protest issues at NagaWorld in Phnom Penh.
These license renewals were awarded to casino and game of chance businesses which had suspended their operations due to the pandemic for about two years reported the Khmer Times.
In May 2022, operators of casinos in border areas, including Poipet and Bavet towns, had not applied to renew their licenses and were still renovating the properties.
Now, 70 per cent of casinos on the border area with Vietnam have completed renovation of their facilities.
Under Cambodia's Law on the Management of Integrated Resorts and Commercial Gambling (LMCG), all casinos must renew their licenses annually.
Mey Vann, secretary of state of MEF said "They actually have existing licenses and so we do not grant any new licenses, but we have renewed those existing ones so that they can reopen their business operations. So, there are no new licenses yet. After the government released tourism recovery strategies and aviation reopening, they probably hope that they would be able to see more tourists coming."
Vann urged local operators to target customers from Vietnam, Thailand, Malaysia and Europe "As the number of guests in the casino industry has still been limited, [operators] should release marketing campaigns along with boosting government tourism recovery to attract visitors from other countries after they got the renewal of their licenses" reported insideasiangaming.com
Only around ten per cent (20) casinos of Cambodia's more than 200 casinos were operational at the end of June 2022 but 129 had reapplied for their casino licenses reported the media outlet.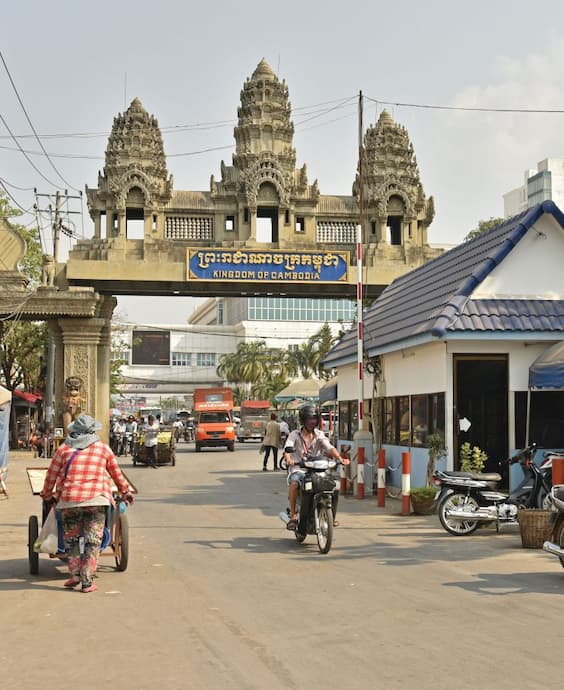 Where are the licensed Casinos in Cambodia?
The list of license renewal recipients indicated that casinos are operating in the following provinces: Banteay Meanchey, Svay Rieng, Kampot, Pailin, Preah Sihanouk province.
Operators include Star Vegas operated by ASX-listed Donaco International Ltd, Casino Holiday Poipet and Poipet Resort, Grand Pailin, Le Macau Club and Xa Mat Cas, while Sokha Vegas and Thansur Bokor are casinos run by Sokha Hotel Co Ltd.
LYP Group Co Ltd operates Osmach Resorts in Banteay Meanchey province and Koh Kong International in Koh Kong province, while Crown Resorts in Banteay Meanchey province and Crown Bavet belong to Anco Brothers Co Ltd.
Lim Heng Group runs three casinos: Royal Hill Resort and Casino, Srangam Resort and Casino and Sai Taku Resort and Casino.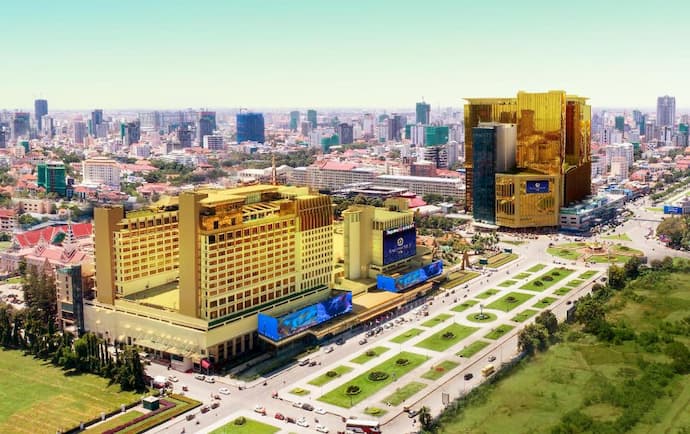 Gaming Tax Revenue Cambodia 2022
The Commercial Gambling Committee of Cambodia (CGCC) confirmed that state tax revenue from the industry reached just 8% of the amount required by budget law in the six months to 30 June 2022 reported the Phnom Penh Post.
There has been a significant decline in tax revenue as the sector was severely impacted by the global pandemic but according to the budget law, the industry is expected to generate US$42.7 million in tax revenue.
On August 22, 2022, NagaCorp Ltd, which runs the NagaWorld operations in the capital of Phnom Penh, reported a net profit of $52.7 million for the second quarter of 2022. The company posted a net loss of $77.2 million during the same quarter in 2021.
According to the company Chairman Timothy McNally, NagaCorp was one of the two regional gaming companies to achieve profitability during the period.
In August, the company at its NagaWorld property hosted the World Poker Tour Prime Cambodia with 1,050 Main Event entries setting a record prize pool of US$ 1,018,500. It was officially the largest open event ever staged in the Asian region.
The list of entrants indicated that many entries were regional and international visitors (entries came from more than 47 countries when they last hosted in 2019) who would contribute to the local hotel and food and beverage sectors.