ACLEDA Bank Plc. has launched a new logo as part of a rebrand while also launching an updated version of their banking app now known as ACLEDA Mobile app.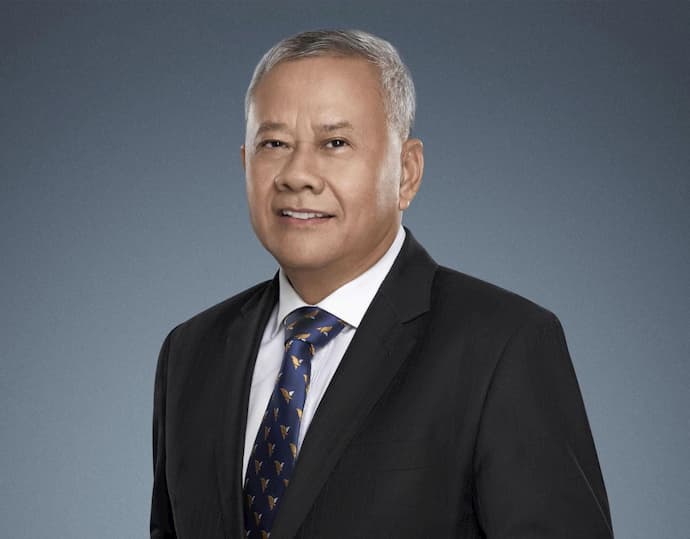 What does the new ACLEDA Bank Plc logo represent?
On the launch of the new logo, Dr. IN Channy, President & Group Managing Director of ACLEDA Bank Plc. said that ACLEDA Bank "released a new logo, but retains its original spirit, identity and value from which was accumulated over 29 years since its existence."
Their new logo is a symbol of "Mythological Bird" standing in the middle of a blue circle, denoting sustainable strengths and prosperity of the Bank say ACLEDA.
He added that "With this new branding, we aim at modernizing our trademark to complement our vision, mission, strategy and advancement in financial technologies."
The new logo of ACLEDA Bank Plc. is represented by White, Gold and Blue colours which are meant to represent:
White: Ethics (Transparency, Honesty and Integrity)
Gold: Value and Quality
Blue: Unity, Stability and Wellbeing
Updated ACLEDA Mobile app
In 2021, the ACLEDA Mobile app also went through a rebranding and a new-look which aims to "align the bank's mobile services with the latest developments in global technology in order to further the bank's positioning in the digital era."
ACLEDA Mobile App replaces the Unity ToanChet mobile banking app. The bank has also scrapped monthly service charges for the app.
New features introduced features and benefits include:
Withdrawals from ATMs and transfers to other ACLEDA account holders will have zero service charges.
User can transfer or deposit funds of up to 40 million riels ($10,000) into their digital wallets.
ACLEDA's Executive Vice-President and Group Chief Financial Officer Mar Amara claims in a Khmer Times article that more than 1.7 million users are using the app.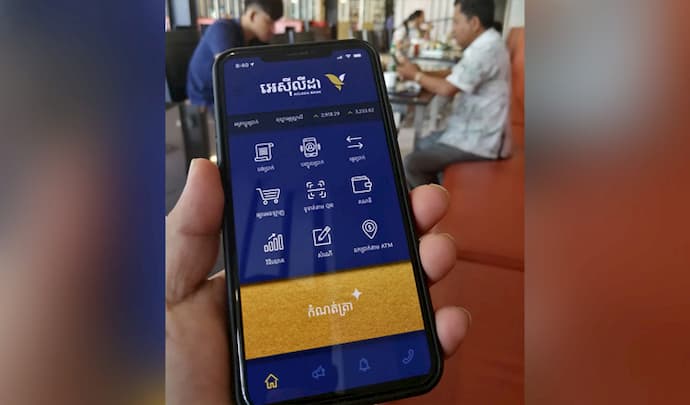 ACLEDA Bank Plc.
ACLEDA Bank Plc. is a public limited company founded in January 1993, as a national NGO for micro and small enterprises' development and credit. More recently ACLEDA Bank Plc. was the first commercial bank to be listed on the Cambodia Securities Exchange (CSX).
By the end of September 2020, ACLEDA Bank Plc. had:
Total assets of KHR26.10 trillion (or USD6.37 billion)
Total loan outstanding of KHR16.99 trillion (or USD4.14 billion)
Total deposits at KHR18.56 trillion (or USD4.53 billion)
More than 1.62 million ACLEDA Unity ToanChet subscribers
ACLEDA Securities Plc. was awarded the 2020 Global Banking & Finance Awards® winner for Best Securities Brokerage Cambodia 2020.
The Cambodian bank also received an upgrade in their stand-alone credit rating in December 2020, increased from 'BB-' to 'BB' by the global rating agency, Standard & Poor's (S&P).