One of Cambodia's leading commercial banks, Acleda, will take a USD $100 million loan from the China-based Asian Infrastructure Investment Bank (AIIB) for micro, small, and medium enterprises (MSMEs).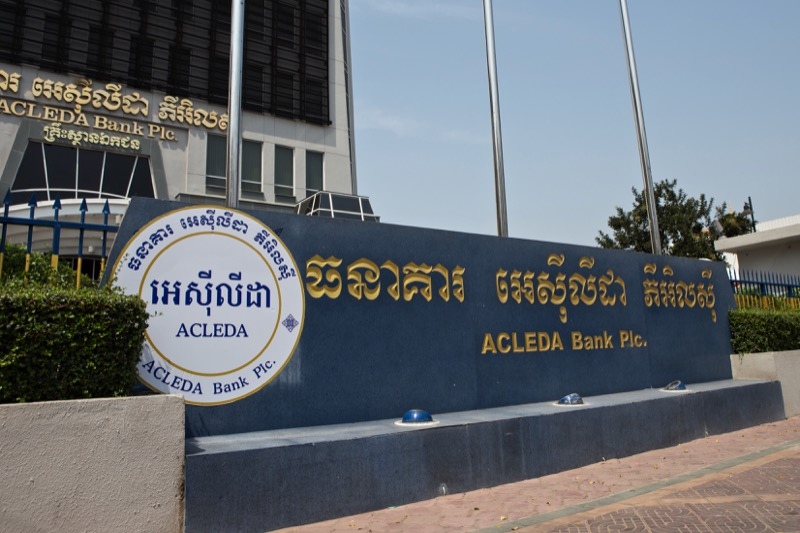 Acleda is a publicly-listed bank on the Cambodia Securities Exchange (CSX) and is taking another step to diversify its lending budgets specifically for MSMEs through long-term borrowing from the Chinese-funded AIIB.
According to Acelda's statement, the term of borrowing is five years, with the first disbursement expected in December 2023 with a variable interest rate of 8.8-11 per cent.
"This loan would be used to support strategic growth and diversification of funding sources in line with the bank's plan," Acleda's statement said.
Commenting on Acleda's loan from AIIB, CSX CEO Hong Sok Hour told The Phnom Penh Post on July 5, 2023, that it is normal for the expansion strategy of any company to require multiple funding sources to support growth, including the capital market.
Sok Hour stated that listing shares on CSX in Cambodia would give companies much-needed credibility to obtain loans or credit, particularly from foreign lenders with low-interest rates. 
"The debt will help companies to grow more as they become better positioned to expand their business," he said. He added that companies must also ensure their debt load is manageable and will not expose them to excessive risk.
He also stated that "as investors from the general public pay more attention to them, listed companies will enjoy very good reputations."
Acleda was listed on the Cambodia Securities Exchange in May 2020, making it the first commercial bank in the kingdom to have its initial public offering (IPO) listed.
By the end of Q1 2023, the Cambodian bank had reported having more than 240,000 business partners and 2.84 million Acleda mobile subscribers. According to the 2022 annual report, Acleda had $6.388 billion in deposits and its loans had grown to $6.379 billion
Acleda Bank is a commercial bank with a large branch and office network in the Kingdom of Cambodia. Currently, it has one representative office in Myanmar and four Cambodian subsidiaries, including:
Acleda Bank Lao Ltd.

Acleda MFI Myanmar Co., Ltd.

Acleda Securities Plc.

Acleda Institute of Business