Exclusive Meet & Greet with the esteemed actor and director, Matt Dillon
Oscar nominated Hollywood actor and director Matt Dillon is rallying behind the Cambodian film industry's burgeoning growth and global recognition. As the Official Patron of the Cambodia International Film Festival (CIFF), Dillon will be the guest of honor at a special Meet & Greet aimed at illuminating the commendable strides made by Cambodian cinema.
Dillon's mission focuses on magnifying the progress of Cambodia's film scene, an industry experiencing a dynamic evolution and seeking a more prominent spot on the world stage. The event invites festival partners to interact with Dillon in an intimate discourse, shedding light on his thoughts, experiences, and enthusiasm for Cambodia's cinematic growth. 
The event will also include screenings of the Cambodian feature film "City of Ghosts", accompanied by Dillon-led discussions. This cinematic journey is set to be graced by several prominent Cambodian film stars, industry professionals, and a select group of Hollywood heavyweights.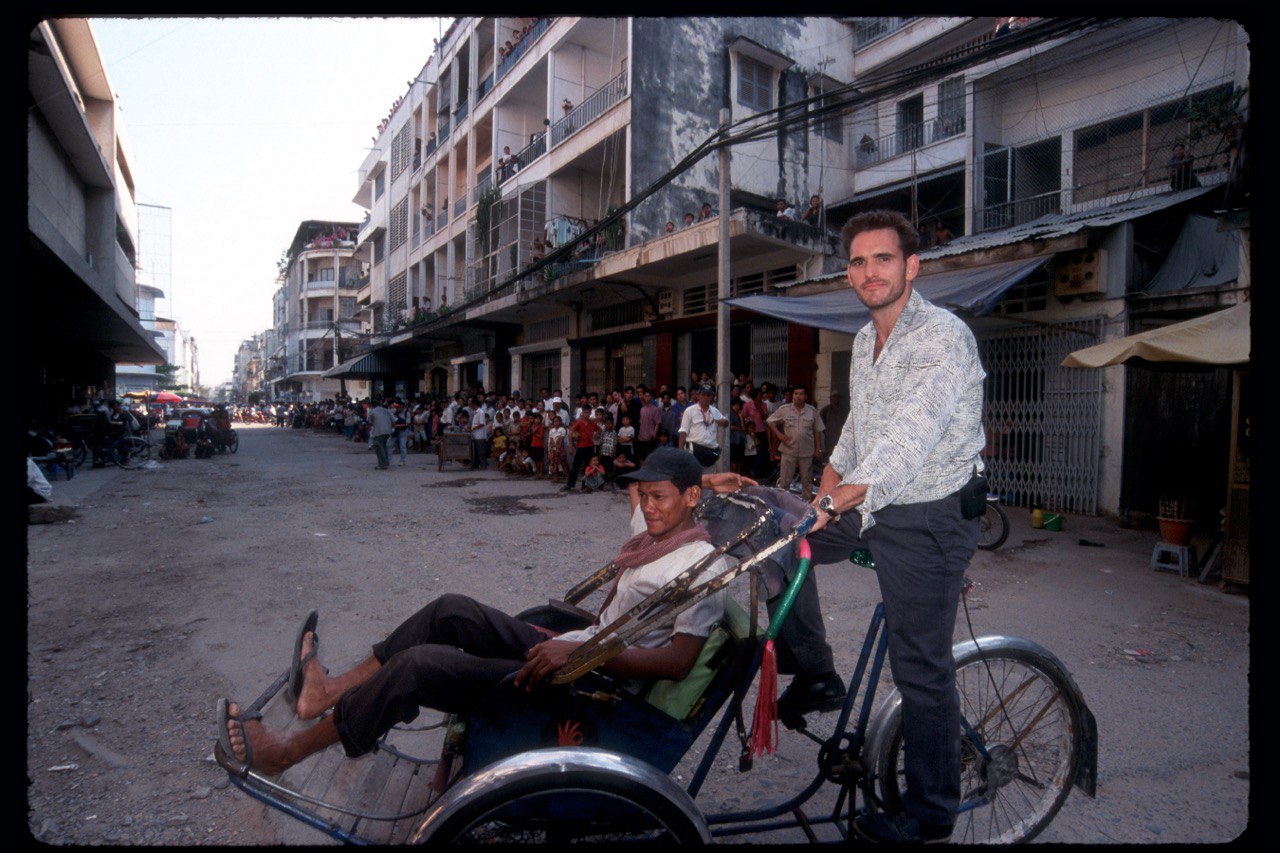 Prospective partners can easily join the festival by scanning a provided QR code, which will allow direct contact with the Secretary General, Mr. So Chandara, and access a PDF form to officially become a partner. For those unable to become partners this year there's also an option to simply make a donation to support this culturally significant institution.
This convergence of cinema enthusiasts and industry bigwigs underscores the festival's commitment to supporting Cambodian cinema. It provides a significant platform to exchange ideas, appreciate local talent, and foster partnerships that can drive the industry forward.
Join us in shaping the future of Cambodian cinema and celebrate the magic of film. For inquiries, please contact Mr. Chandara So, General Secretary of the Cambodia International Film Festival.
To see the proposal and make a donation , please follow this [link]