International legal and tax professional firm Andersen Global has partnered with VDB Loi to enter the Cambodian and Southeast Asian markets.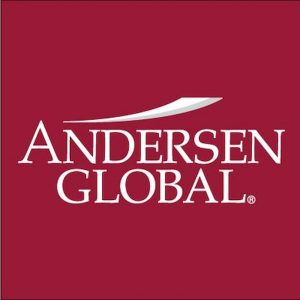 The international association of legally separate, independent member firms is comprised of tax and legal professionals around the world and was established in 2013 by U.S. member firm Andersen Tax LLC.
Andersen Global Chairman and Andersen CEO Mark Vorsatz said of the move, "Through previous interactions, we have seen VDB Loi Limited's commitment to stewardship and best-in-class service. They have built a competitive platform in their respective markets, which positions us for further growth as we aim to build a formidable presence in the region."
The entry into Asia through a Collaboration Agreement with tax and legal firm VDB Loi Limited includes coverage of Cambodia, Indonesia, Laos, Myanmar and Vietnam a press release confirmed on September 15, 2021.
VDB Loi Managing Partner Jean Loi said, "We strive to be a benchmark organisation in the region who sets the standard for quality across industries. Collaborating with Andersen Global allows us to work with tax and legal experts from around the world and expands our capabilities to serve clients seamlessly as they scale their operations globally."
Andersen Global has more than 8,000 professionals worldwide and a presence in over 298 locations through its member firms and collaborating firms said the PR.