In the last 22 years, more than $3 billion has been invested in local air transport infrastructure, according to the latest report from the State Secretariat of Civil Aviation (SSCA).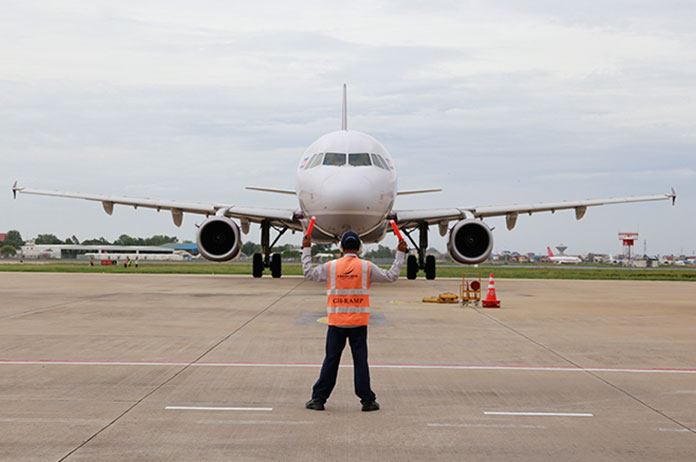 From 1995 to 2017, the country's three international airport received $350 million in the form of infrastructure investment.
Phnom Penh's international airport got $125 million, while the airports in Siem Reap and Sihanoukville received $125 and $100 million, respectively.
Each airfield paid $34 million for the installation of the aeronautical information service (AIS).
Moreover, the reports points out that three new international airports and two new customs, immigration and quarantine (CIQ) airports are currently under development in the kingdom.
Siem Reap's new international airport is being built by China's Yunnan Investment Holdings with an investment of $880 million.
The Dara Sakor International Airport, in Koh Kong province, is being developed by Chinese firm Tianjin Union Development Group with an investment capital of $350 million.
Finally, the capital will soon be serviced by a new airport, which will be built in Kandal province. The project is a joint venture between the Overseas Cambodia Investment Corporation (OCIC) and SSCA.
The CIQ facilities mentioned in the report are an airport in Koh Kong now being renovated by Bangkok Airways with a capital of $43 million and an airport in Poi Pet that will cost $45 million.
Sinn Chanserey Vutha, SSCA's deputy director, said there are 300 international and 50 local flights in the kingdom every day.
46 airlines fly directly to the kingdom, while 25 operate code-share flights.
"The liberalization of the aviation sector has multiplied the number of routes, while reducing travel times and fares. "It has boosted tourism, trade, investment and job creation," Mr Chansereyvutha said
Last year, the kingdom's three international airports welcomed 8.78 million passengers, an increase of 15 percent year-on-year, according to Nuno Costa, Cambodia Airport's marketing and sales director.
There are seven local airlines: Cambodia Angkor Air, Sky Angkor Airlines, Bassaka Air, JC International Airlines, Lanmei Airlines, Small Planet Airlines and Cambodia Bayon Airlines.