According to Realestate.com.kh, the largest real estate classifieds portal in Cambodia, Boeung Keng Kang (BKK) district was the top property search inquiry in 2020.
"2020 was a challenging year for real estate markets globally, including Cambodia. However, there was still some good activity in the market and some very interesting trends, that we are still seeing, as we enter 2021," said Thomas O'Sullivan, CEO of Realestate.com.kh.
The real estate property portal collected data from over 2 million visitors to Realestate.com.kh throughout 2020. The top districts by search volume queries were:
Boeung Keng Kang
Chamkarmon
Daun Penh
7 Makara
Toul Kork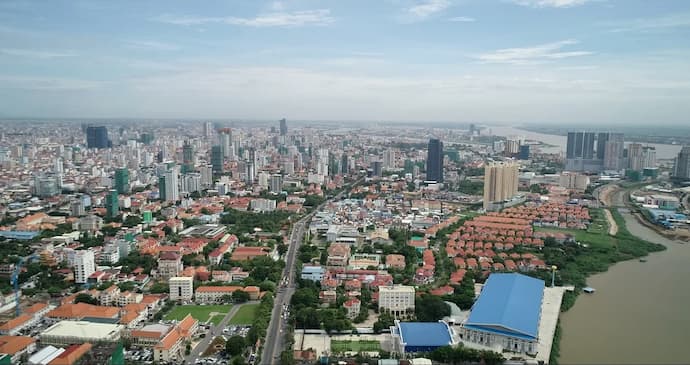 Real estate in Cambodia 2020
O'Sullivan commented that local and international investors that understand the Cambodian market are on the hunt for "good deals" and property for sale under market value.
Due to the pandemic and its effects on the property market in Cambodia in 2020, many sellers were keen to sell property, even if that meant selling for less than what they might have got pre-pandemic.
Realestate.com.kh also claims that condominium sales, which pre-COVID targeted international buyers, pivoted to the local market. "As COVID-19 hit, condo developers shifted to focus on the local market. The most successful developers in 2020 were quick to move and adapt to the new market conditions, created payment plans that suited local buyers, and moved their marketing away from GRR, leaseback schemes, etc., as local buyers are less interested in these," Thomas said.
The online property portal also said that the most interesting trend to come out of 2020 in Cambodia in addition to the shift towards condos for local buyers, was the sustained popularity of borey properties.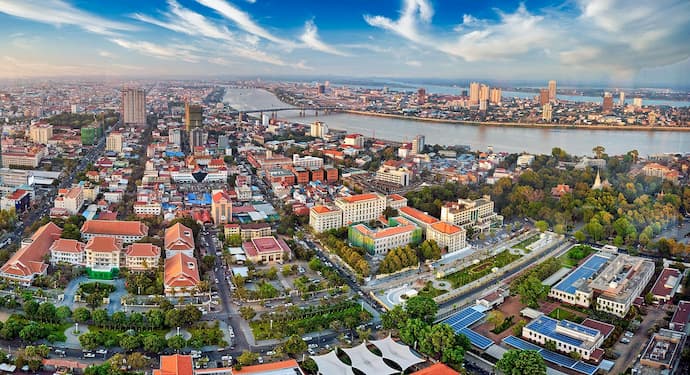 Phnom Penh Rental Market 2020
Realestate.com.kh also provided data on the rental market in the Kingdom's capital for 2020. The key highlights of Phnom Penh rental market update are:
Phnom Penh rental market saw downward pressure from the recent COVID-19 cases.
5 Phnom Penh districts saw up to 11% lower median rental prices by year-end 2020.
Sen Sok district offered the lowest residential median rental price as of December 2020.
For rental prices in Phnom Penh, the Realestate.com.kh offered the following area breakdown:
1-bedroom apartments' median rental price remains unchanged at $600
2-bedroom apartments' median rental price saw a 5% decrease to $900
3-bedroom apartments' stabilized at a median rental price of $1,800
Sen Sok offers the lowest median residential rental price in Phnom Penh