Environmental and social enterprises in Cambodia are being proactive by providing resources and digital tools highlighting businesses in the Kingdom that are embracing recycling and other sustainable practises.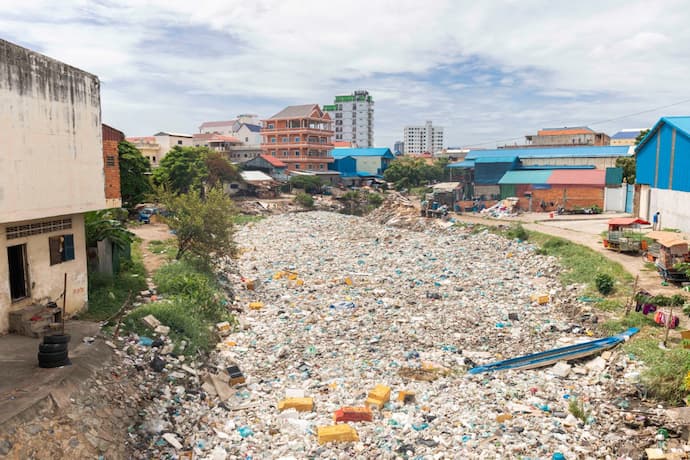 Only One Planet (formerly Ecosense) "is a Social Enterprise that imports & distributes biodegradable food packaging and eco products in Cambodia" but they also support environmental projects and awareness campaigns.
On their website, they say "By working with, and supporting other like-minded groups, we believe that we can be part of the movement that leads to sustainable behavioural changes."
Cambodia Recycler's List
One of the online resources Only One Planet has made available is a new Cambodia Recycler List which has an easier format that can be updated.
Currently, the following cities are included, each with a list and details of companies that offer recycling or other activities such as the collection of clothes, food waste, paper, bottles, plastic and more.
Phnom Penh
Siem Reap
Battambang
Additional cities such as Kampot, Kep and others are available but have no businesses populated on the respective lists.
New entries can be submitted here.
Eco-friendly businesses in Cambodia
In addition, Cocolist, which has partnered with Only One Planet, provides a digital resource with a map location of eco-friendly businesses in Cambodia.
The following cities and locations are covered:
Phnom Penh
Siem Reap
Kampot & Kep
Sihanoukville & islands
Battambang
Some of the categories include Green delivery & take-out, Food waste program, Free Drinking Water, Plastic-Free etc.
Other organisations that also are tackling the waste issues in the Kingdom include:
Landfill Sites Phnom Penh
In 2021, the Phnom Penh Municipal Hall confirmed that a new waste transfer station and a new permanent landfill site are under development.
Local authorities opened the Dangkor Landfill in 2009. It was designed with 31 hectares, but after just five years, 14 hectares were full, according to a 2016 report Reforming Solid Waste Management in Phnom Penh.
The volume of waste entering the landfill increased from approximately 800 tons per day in 2009, to 1,475 tons per day in 2014, with forecasts estimating that would increase to 2,200 tons per day by 2020," said The Asia Foundation.
Keo Channarith, chairman of the Landfill Management Committee said that the "government's plan called for the development of two waste transfer stations in conjunction with a permanent landfill site" according to the Phnom Penh Post. Importantly, the new site will be equipped to handle the processing of recyclable waste.
According to an environment ministry report:
More than 10,000 tonnes of waste are created daily in Cambodia
About four million tonnes per year in the Kingdom
Sixty-five per cent of the waste is an organic material
Twenty per cent is plastic
In Phnom Penh, about 3,000 tonnes of waste are generated daily