The Cambodian Ministry of Commerce has announced that Cambodia and the UK plan to sign a memorandum of understanding (MoU) to promote joint trade investment.
The news comes following a meeting between Commerce Ministry deputy director-general for international trade Thol Nara and a UK delegation led by Stewart Clayton, Department for International Trade country director for Cambodia.
Earlier this year, local company Confluences worked with the Department for International Commerce (DIT) to "produce informative and up-to-date factsheets as well as snapshots for the Cambodian and Laotian markets".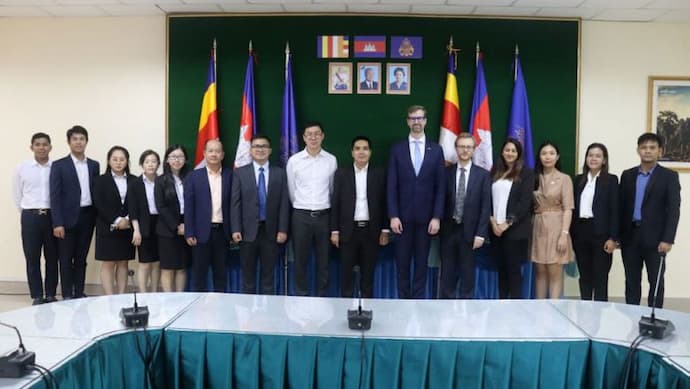 The DIT aims to encourage foreign investment and export trade, as well as negotiate and extend trade agreements between the UK and other nations.
The United Kingdom already offers preferential trade treatment to Cambodia and other least developed countries (LDC), but the LDC status is rumoured to end by 2030.
UK's Generalised Scheme of Preferences (GSP) also offsets some of the losses from the EU's partial withdrawal of its 'Everything But Arms' (EBA) preferential trade scheme.
The Phnom Penh Post reported that Nara said that the ministry has been implementing trade facilitation initiatives "to integrate the Kingdom into the regional and global economies and diversify export markets."
This would include removing legal and technical obstacles across border procedures to ease the international movement of imports and exports and allow for cheaper, easier, faster and more efficient trade.
The reporting added that Cambodia-UK trade reached USD $837.66 million in the first 11 months of 2022 (a seven per cent year-on-year from 2021. The General Department of Customs and Excise placed that figure at $902.605 million (a 26.74 per cent rise over the same period compared to 2021.)