The Cambodian property sector is starting to see signs of recovery due to the local demand reports Realestate.com.kh, while the Cambodian Credit Bureau (CBC) reported a 50% increase in mortgage applications in Q3 2020.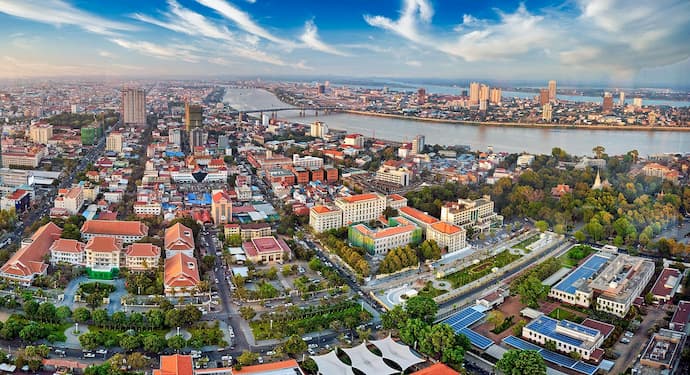 The latest Credit Bureau's report implies a total consumer loan balance of USD $9.11 billion was recorded by the end of Q3 2020. General loans also include personal loans, credit cards as well as mortgage loans.
Other takeaways from the CDC report were:
Around 51% or 4.6 billion USD is made up of mortgage applications followed by personal finance at 47.90% or USD $4.3 Billion.
The loan balance from credit cards made 0.58% or USD $52 Million.
A total of 1.27 million loan accounts were made by Q3 2020.
Mortgage accounts occupied 10.58% or ~135,000 accounts.
Personal loans made up 81.12% or 1.03 million.
Credit card loan accounts were recorded at 8.30% or ~105,000 of total credit accounts.
The decrease in foreign buyers during COVID-19 this year hit large apartment sale prices resulting in as much as 30% median sale price decrease, according to Market Trends by Realestate.com.kh
The leading online Cambodian real estate portal also said that "As mortgage applications surge in Q3 2020, Cambodia's property market may initially see signs of recovery thanks to an increase in local interest, particularly in the Affordable and Mid-Tier property segment".
Senior Director of real estate firm CBRE Cambodia James Hodge told Khmer Times "Because mortgage financing is predominantly utilised by domestic buyers, these numbers also indicate increasing confidence and activity from local buyers, which is a trend that has been clear from our track of market activity during the course of 2020."
Cambodia property and construction 2020
Cambodia's Economic Trends report from the Ministry of Economy and Finance indicates that from January to August 2020, there were 2,819 residential projects. This accounts for 84 per cent of the total 3,350 construction projects in the same period.
Realestate.com.kh is running the countries biggest property sales event in November 2020, called the Year-End Property Sale, which include new developments and resale properties.
Running from November 27 to December 31, 2020, the Online Year-End Property Sale 2020 will feature properties from Siem Reap, Sihanoukville, and Phnom Penh, with 40% exclusive discount in this 1-month long sales event.