EuroCham has launched the application process for the Cambodia CSR Contest and Awards 2021. The awards are open to the community and youth-led activities and businesses operating in the Kingdom.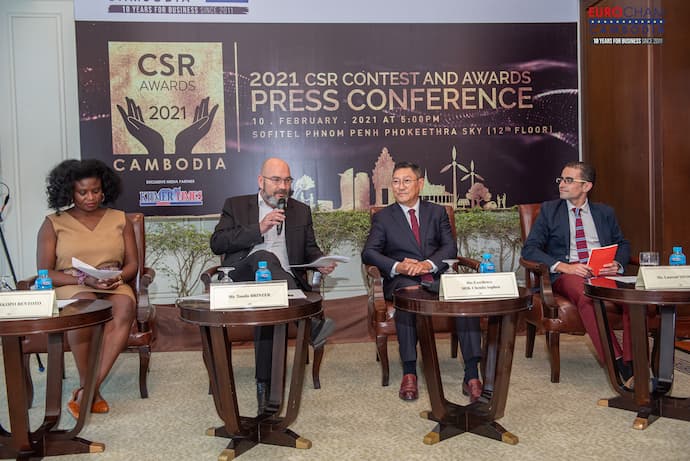 The 2021 CSR Contest and Awards, was launched on 10 February 2021 at Sofitel Phnom Penh Phokeethra, EuroCham hosted a 2021 CSR Contest & Awards Press Conference with the attendance of H.E Mr. SOK Chenda Sophea, Minister attached to the Prime Minister, Secretary-General of the Council for the Development of Cambodia.
What CSR categories are there?
According to the CSR contest website, there are two main categories: Corporate and Youth.
Cambodia Corporate CSR Awards
This is open to all companies registered in Cambodia. This will provide a platform to "showcase efforts to generate deep positive impact for individuals, the society, and the environment through corporate CSR programs and to have a transformative impact on the Cambodian private sector and its attitudes towards CSR."
The corporate categories are:
CSR Business Award Category
CSR Project Award Category
CSR Environmental Award Category
CSR Sustainable​​​ Production Award Category
Corporate sub-categories:
MSMEs and Large companies compete in different subcategories.
The CSR Business Award Category and CSR Project Award Category have two separate subcategories for EuroCham members and non-members.
Cambodia Youth CSR Awards
For the first time, a Youth Engagement Category (for 16-25 year old's) is introduced to provide an opportunity for "young entrepreneurs with an environmental and community mindset to showcase their efforts and positive impact for individuals, the society, and the environment and to have the opportunity to meet with the Cambodian private sector to exchange views on sustainable growth.
The youth categories are:
Youth Excellence Award
Youth Choice Award
UPDATE* EuroCham has extended the deadline until May 2021- they said "We would like to inform you that we have extended the deadline for the registration of our CSR Contest and Awards 2021 to 19th May 2021."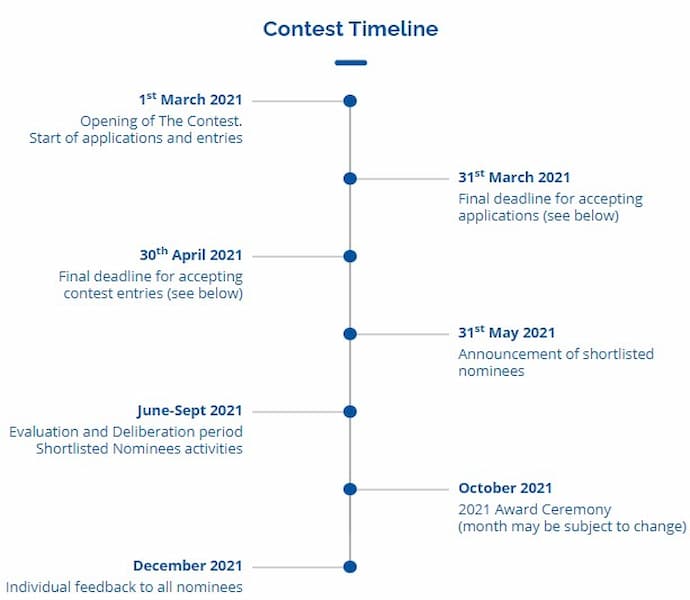 Who can enter the Cambodia CSR Contest and Awards 2021?
The contest is open to all Cambodian, and foreign businesses meeting certain requirements. The entrants have to be active in Cambodia and be committed to a Corporate Social Responsibility program or completed CSR activities less than one year ago.
EuroCham said: "Our wish is to see many of you compete for this second edition. The CSR Contest and Awards provide a unique opportunity for the private sector in the Kingdom to showcase their CSR efforts and solutions, to become a part of a platform that is driving innovation and helping businesses to build bridges and overcome obstacles."
Applications need to be submitted before May 19 2021. The actual awards ceremony is currently scheduled for October 2021.