Cambodia has become an oil producer after KrisEnergy Ltd. confirmed Cambodia's first offshore oil field had gone into production in the Gulf of Thailand.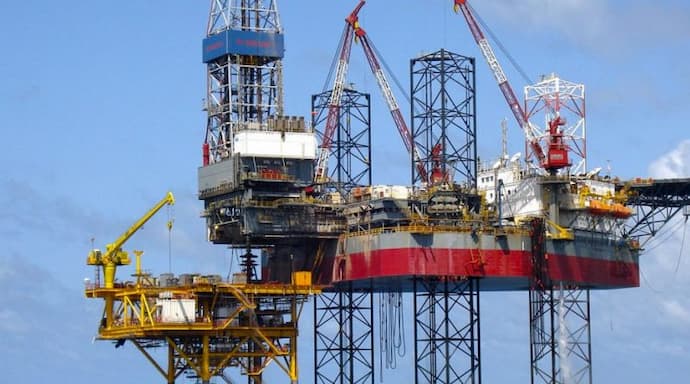 Kelvin Tang, the chief executive officer and president of KrisEnergy's Cambodian operations, said in a company statement, "Apsara first oil marks a 10-year journey from when KrisEnergy initially became a partner in Block A." The site is located west of the coastal Cambodian province of Preah Sihanouk.
KrisEnergy is the operator of Block A with a 95 per cent working interest, while the remaining five per cent stake is owned by the Royal Government of Cambodia through the General Department of State Property and Non-Tax Revenue of the Ministry of Economy and Finance.
Cambodian Prime Minister Hun Sen also announced the first drop of oil had been extracted on 28th December 2020. "The start of production is a blessing for our Cambodia. It is a first important step for Cambodia to boost its capacity to reach its goal as an oil and gas producing country."
Where is the oil production in Cambodia?
In December 2020, oil production started at the offshore Cambodia Block A concession via the A-01D well. The well in the Apsara field is one of five development wells in the Mini Phase 1A project reports rigzone.
After several years of delays, oil production has started in Cambodia in 2020. In 2019 KrisEnergy announced they had completed their 3D seismic survey in the Cambodia Block A concession and progress in 2020 was delayed by the global COVID-19 pandemic.
The platform arrived in Block A and was installed on September 7, 2020, at the Apsara field which lies over the Khmer Basin in Cambodian maritime waters in the Gulf of Thailand.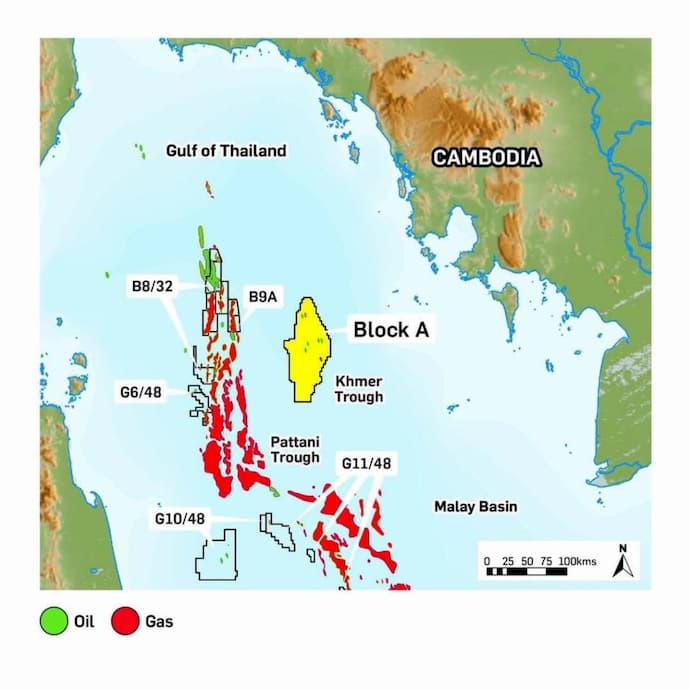 How much oil will be produced?
KrisEnergy says production at the development is expected to reach a peak rate of approximately 7,500 barrels of oil per day once the drilling program is completed in mid-February 2021.
The 3,000-square-kilometer Block A concession is estimated to hold as much as 30 million barrels of oil reserves. The oil reserves were discovered in 2004, and KrisEnergy brought the stake in 2014 held by the global oil company, Chevron, for USD $65 million after the Cambodian government and the US company failed to reach a revenue-sharing agreement.
Who are KrisEnergy?
KrisEnergy is an independent Singaporean company focused on the production and development of oil and gas in the basins of Southeast Asia. It was established in 2009 with the goal to build a sustainable Asian oil company with a diverse multi-asset portfolio.
KrisEnergy holds interests in 11 licences in Bangladesh, Cambodia, Indonesia, Thailand and Vietnam covering a gross acreage of approximately 22,041 square kilometers.
In November 2018, KrisEnergy announced it had been awarded concessions worth $21.7 million from the Cambodian government.