The Kingdom of Cambodia has launched a new Financial Management Information System (FMIS), which together with a tax data management system, intends to streamline governmental financial information.
Financial Management Information System (FMIS)
Ministry of Economy and Finance secretary of state Hean Sahip said that the FMIS has been "implemented within all core institutions involved in finance and budgets nationwide." In addition, the system is "connected to the National Bank of Cambodia, other partnered commercial banks, public debt management systems and non-fiscal tax revenue management systems" reports the Phnom Penh Post.
The Star added that the intention of the FMIS is to link key Cambodian ministries and provincial treasuries to upgrade the budget, accounting and auditing process for public financial management.
The system is also intended to clearly separate different types of taxes and duties to help streamline tax revenue collection and make payments easier for the private sector.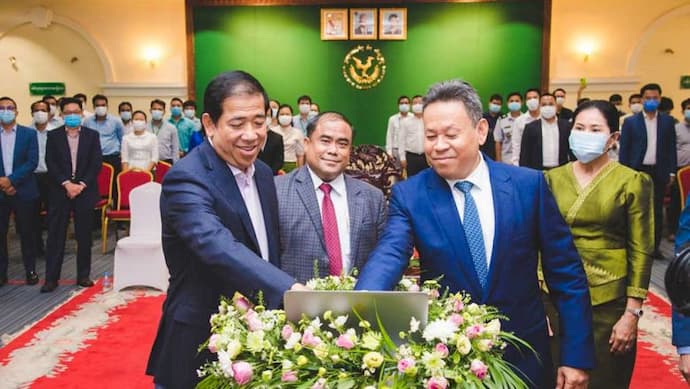 Cambodia's tax collection
Cambodia collected $6 billion in tax revenue in 2019, while the General Department of Taxation (GDT) collected 6,820.48 billion Riel (approximately $1,684 million) in tax revenue in the first half of 2020, a 12 per cent increase compared to the same period in 2019.
Cambodia Withholding Tax (WHT) Rates for 2020 were announced in July, and you can see more about the Cambodian tax rates in 2020 here.
Cambodia's digitalisation
Earlier in 2020, the Cambodia government introduced the new Single Portal online business registration. The online portal and digital service registrationservices.gov.kh has improved the average registration process to 8 working days.
In June 2020, the Cambodian Ministry of Industry, Science, Technology and Innovation also announced it was setting up another online portal,  aimed at small and medium enterprises (SMEs), called KhmerSME.
Business in Cambodia can already pay their taxes online using digital platforms provided by the Ministries. GDT's e-Tax service allows taxpayers to scan and deliver their monthly and annual tax returns through the GDT's e-tax service online.