Cambodia has been ranked among the top ten nations for remote workers (digital nomads) to work from according to Club Med.
The French travel and tourism operator, Club Med, evaluated which countries are most friendly toward digital nomads using criteria including:
Cost of living
Safety
Average internet speed
Places to work (such as cafes, shared workspaces etc)
Thailand ranked top of the listing, with the study saying "Thailand is the best country in the world for digital nomads. The southeast Asian island is now becoming known as a digital nomad's paradise. Those working from Thailand would benefit from sprawling landscapes with many calming activities to enjoy such as mountain trekking, swimming, and observing exotic animals in their natural habitats." Phuket and Krabi were singled out as the best places for digital nomads.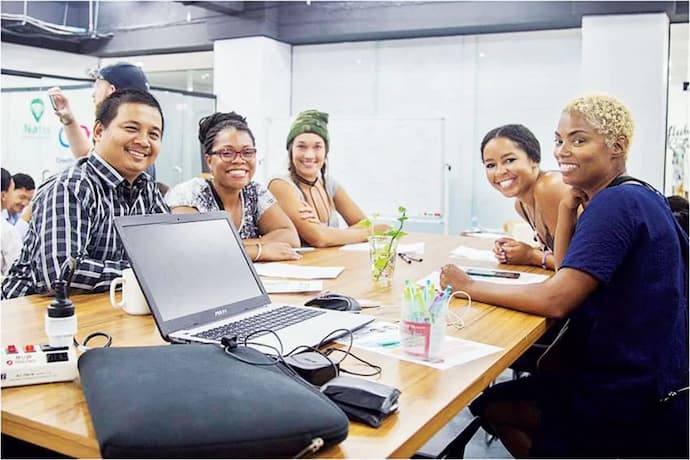 The Top Ten City Destination list according to Club Med are:
1 Phuket – Thailand
2 Ho Chi Minh City – Vietnam
3 Krabi – Thailand
4 Colombo – Sri Lanka
5 Jimbaran – Indonesia
6 Singapore – Singapore
7 Kuala Lumpur – Malaysia
8 Cancun – Mexico
9 Siem Reap – Cambodia
10 Canggu – Indonesia
Siem Reap, in 9th place globally, had a cost of living per month of $938.86, and a Wi-Fi speed of 7 Mbps according to the ranking. It was also credited for a high number of activities.
In terms of a country list, Cambodia ranked higher and was placed 4th overall:
Thailand
Sri Lanka
Singapore
Cambodia
Maldives
Indonesia
Malaysia
Brazil
India
Mexico
In the same week, Travel insurance comparison site InsureMyTrip also published a vastly different list in which they assessed countries with remote working visas and offered the best and worst opportunities for digital nomads. No Asian countries were ranked in the top ten.