EuroCham and ARISE+ held the Cambodia SME Export Talk recently. The series started in 2021 "with the goal of enhancing SME capabilities to export and analysed the potential for a wide range of products" and the this was the tenth edition with a focus of "𝗦𝗠𝗘 𝗘𝘅𝗽𝗼𝗿𝘁 𝗼𝗳 𝗦𝗲𝗿𝘃𝗶𝗰𝗲𝘀: 𝗨𝗻𝗱𝗲𝗿𝘀𝘁𝗮𝗻𝗱𝗶𝗻𝗴 𝗛𝗼𝘄 𝗦𝗲𝗿𝘃𝗶𝗰𝗲𝘀 𝗖𝗮𝗻 𝗕𝗲 𝗘𝘅𝗽𝗼𝗿𝘁𝗲𝗱".
ARISE Plus Cambodia project, is co-funded by the EU and BMZ and implemented by GIZ. They seek to support greater connectivity and economic integration between Cambodia and the rest of ASEAN "through implementing the ASEAN Economic Community Blueprint 2025 and strengthening institutional capacity."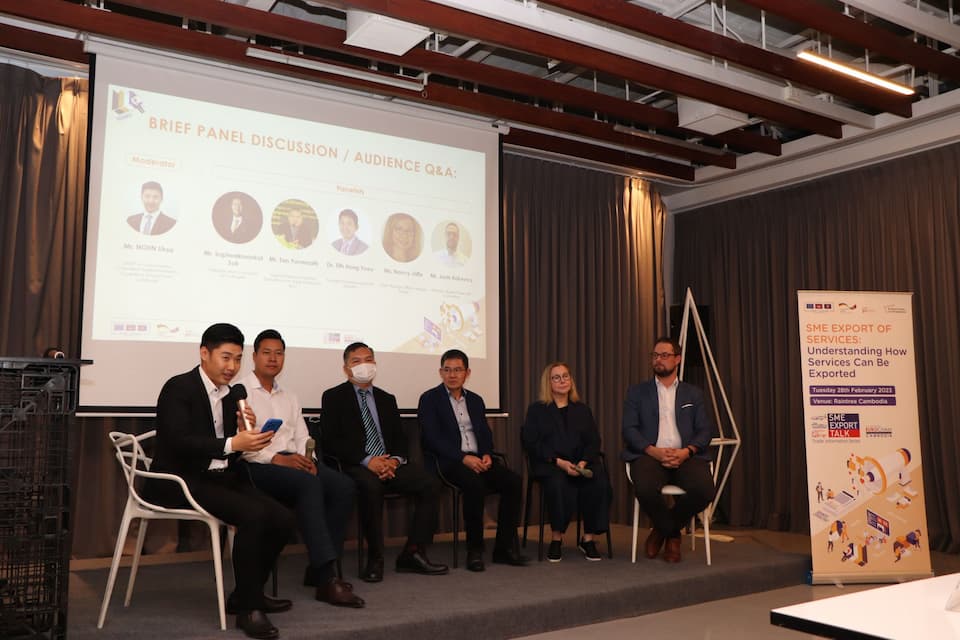 Mr. Youssey LAK, the advisor on Trade Information and Advocacy at ARISE Plus Cambodia, added: "Among others, ARISE supports Cambodian SMEs in worldwide exports, preferably to ASEAN member countries and the EU. Exports create a lot of development impacts, not only business revenues, but also social impacts by creating jobs and incomes. When exports grow, there are more jobs and incomes."
Cambodia exported $6.09 billion in services in 2019 (according to the United Nations International Trade Statistics Database), and those which topped the list were:
Personal travel ($3.42 billion)
Business travel ($1.35 billion)
Transportation ($786 million)
The event aimed to provide a general understanding of the services export market for Cambodia and ARISE Plus said "participants were familiarised with the current background and trends of the export service market in Cambodia. This included the national strategy towards promoting the export of services, in particular those provided by SMEs and a prospective future outlook."
SMEs from various industries such as dentistry (medical tourism), website & applications development, tourism in general, and a nascent digital marketing and consulting services business were able to share their experiences of exporting from the Kingdom.
Some of the key points raised, according to EuroCham, were:
Export of services declined from USD $7.9 billion in 2018 to $6.09 billion in 2019 (Editors Note – they claim due to the pandemic but this time period is pre-pandemic?)
Cambodia has the potential to increase exports of software development, call centres, and medical tourism.
AI writing services have the potential to open up Cambodian companies to more global business opportunities according to
Mr. Tan Yuvaroath, the Deputy Director General of the Department of Trade Promotion at the Ministry of Commerce outlined the structures in place that govern service exports in Cambodia, including the World Trade Organization's General Agreement on Trade in Services (GATS) and the various services chapters that are contained in Cambodia's free trade agreements.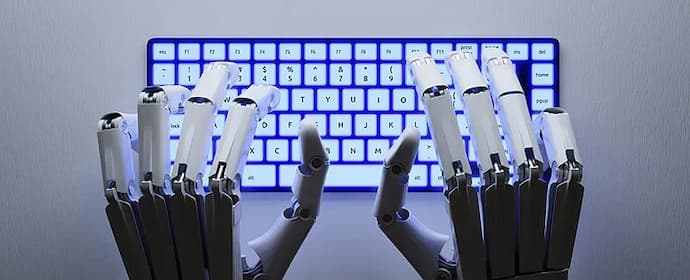 What Are The Challenges & Opportunities In Exporting Services From Cambodia?
The SME Export Talk 10 suggested that a barrier to "exporting consultative and marketing-related services was the lack of professional English communication skills in some Cambodian companies", according to Mr. Sopeakmonkol Sok, Co-Founder and Chairman of Codingate Technology.
This was his base case for suggesting AI Writing tech as improving and empowering "Cambodian talents and businesses to reach the global market". He added that
Dr. Tith Hong Yoeu, the founder of Roomchang Dental Hospital, said dental services tourism, which is often linked to Thailand has grown over the years as Cambodia offers more affordable pricing in his opinion.
Ms. Nancy Jaffe, Chief Strategy Officer of Mango Tango, suggested Cambodian-based firms could export automated marketing services to global markets, especially for digital marketing-related tasks.