Royal Group's CBS Careers and Digital Sky Multimedia Co., Ltd signed an MoU with Bayon Media Hightech Group and Hang Meas Group that marks a major leap towards launching the country's largest digital TV platform.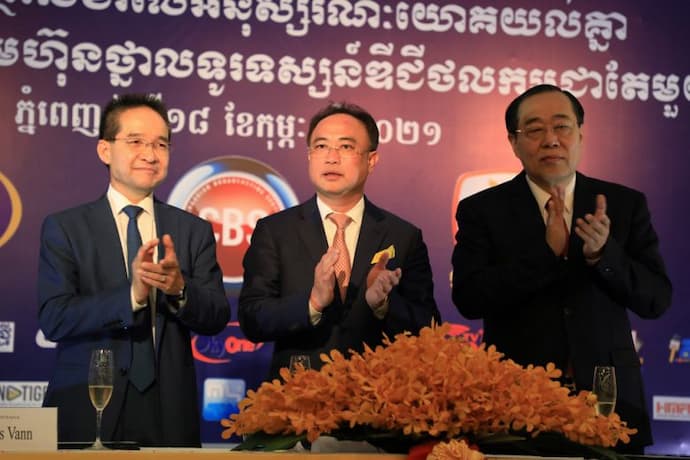 The ceremony on 18 February 2021 was officiated by Royal Group Chairman and CEO Neak Oknha Kith Meng, Bayon Media Hightech Group Advisor Oknha Charles Vann and Hang Meas and Reaksmey Hang Meas Radio and TV Group Chairman Oknha Ing Chhay Nguon.
Royal Group said on its social platforms "this initiative forms part of Royal Group's vision for a fully digitalized Cambodia and sits in line with the government's agenda for Industry 4.0."
The Phnom Penh Post also reported that the aim of the MoU is to establish the Cambodian TV Alliance Group Co Ltd comprising Royal Group, Bayon Media High System Group and Hang Meas and Reaksmey Hang Meas Radio and TV Group.
The joint venture will oversee "the launch and operations of a new digital TV platform providing a variety of channels to inform, entertain and inspire Cambodian families." This will include the digitalisation of the audio-visual and broadcasting industry in the Kingdom.
Cambodia is set for digital TV by 2023.