Cambodia has seen an increase in rice exports in 2020 compared to 2019, represented by a 17.11 per cent rise in the first 10 months of the year.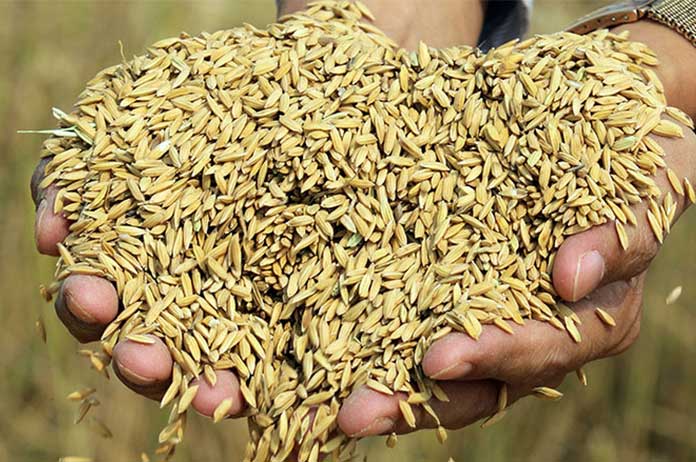 By the end of October 2020, Cambodia has exported 536,305 tonnes of milled rice this year according to the Ministry of Agriculture and a report by the Khmer Times.
The exports were worth about $367 million, according to Cambodia Rice Federation (CRF) secretary-general Lun Yeng.
Jasmine & Fragrant rice exports: 421,132 tonnes
Mixed rice exports: 109,012 tonnes
Parboiled rice exports: 6,138 tonnes
This volume suggests total Cambodian rice exports have increased by 78,365 tonnes so far in 2020.
Halfway through 2020, the Khmer Times reported that Cambodia exported 397,660 tonnes of milled rice from January to June this year while the PP Post said 410,563 tonnes were exported in the first half of 2020.
In a contradictory Khmer Times article published on 1st November 2020, one day after they recorded the latest export figures, they wrote that Cambodia has exported nearly 1 million tonnes of milled rice to China. We believe what they mean to say, is that since an agreement with China was signed in 2014, this is the total volume of rice Cambodia has exported to China, rather than in 2020 alone.
The Phnom Penh Post clarified this by confirming China topped the list of destination markets for Cambodian milled rice with 194,451 tonnes exported in 2020, which represents a 36.26 per cent market share.
In July 2020 we reported that the total Cambodian rice exports were:
2020: 800,00 tonnes (expected)*
2019: 620,106 tonnes
2018: 626,225 tonnes
The industry had set a target to achieve is exporting 1 million tonnes of rice in a year but that was before the financial impacts of COVID-19 were felt globally, and the target was revised for 2021.