On the back of the last major holiday in the Kingdom of Cambodia for 2020, the Water Festival (Bon Om Touk), international and domestic tourism numbers remain unsurprisingly low. Major tourist attractions such as Angkor Wat also report a massive decline in visitors.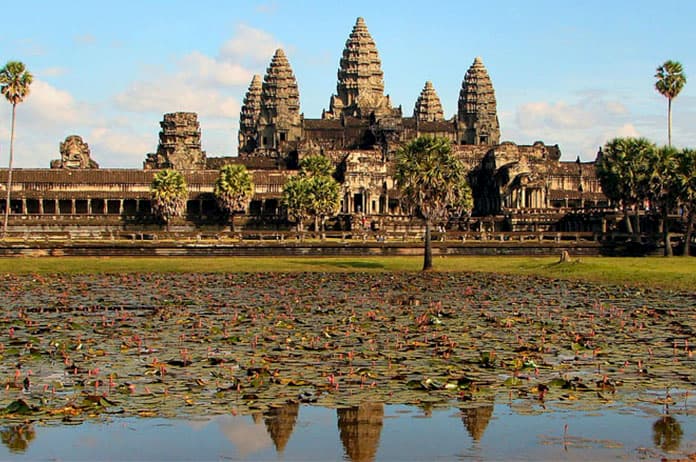 The Cambodian Water Festival ran from October 30th to November 1st this year and although the main event, the boat races, were cancelled, many people did take advantage of the long weekend and travelled domestically.
According to reports by the Khmer Times, Cambodian Minister of Tourism Thong Khon initially said more than 400,000 tourists travelled during the holidays, which included the King's Coronation Day and Water Festival. This number was updated on November 3rd and the total was increased to 640,000 tourists who travelled within the country.
The numbers recorded by the national media outlet based on government reports from November 2, 2020, compared to November 3, 2020, increased dramatically.
In total 6,000 foreigners were included in the total numbers that travelled domestically on November 2nd, but the figure was upgraded to 9,130 domestic foreigners the following day.
Siem Reap was a key destination, and Mr. Ngov Sengkak, Director of Siem Reap Provincial Department of Tourism, initially said on November 2nd 2020, the province had attracted 147,071 domestic visitors including 1,071 foreigners. However, the number still represented a decline of 93.36 per cent from 16,138 in 2019.
On November 3rd, Mr Sengkak said more than 160,000 national and foreign tourists had visited Siem Reap during the holidays. He then added, "there were 1,225 foreign tourists, a decrease of 94.17 per cent compared to the same period in 2019 when there were 21,028."
The Angkor Archaeological Park recorded 2,244 foreign tourists in October 2020, generating $93,598 income. This is a decrease of 98.41 per cent on visitors compared to 2019.
According to a press release from Angkor Enterprise, the Angkor Archaeological Park sold 398,485 tickets to foreign tourists between January and October 2020, a year-on-year decline of 77.91 per cent.
The impacts of COVID-19 are clear to see in the statistics when you consider more than 4.7 million tourists visited Phnom Penh during the Water Festival in 2019 according to the Ministry of Tourism.
By the end of November 2nd 2020, Cambodia had reported a total of 292 COVID-19 cases.
Siem Reap Infrastructure Developments
In September 2020, Cambodian Prime Minister Samdech Techo Hun Sen agreed to invest 150 million US dollars from the national reserve funds to construct 38 roads in Siem Reap province. The developments since started but some local businesses complained of disruptions and some were forced shut by the construction work.
The Siem Reap Angkor International Airport is also under development and it is thought that when it is completed, it will be the biggest airport in Cambodia.