The Canadian Chamber of Commerce Cambodia has received significant sponsorship from Hanuman Capital which will allow it to expand its range of services to its members.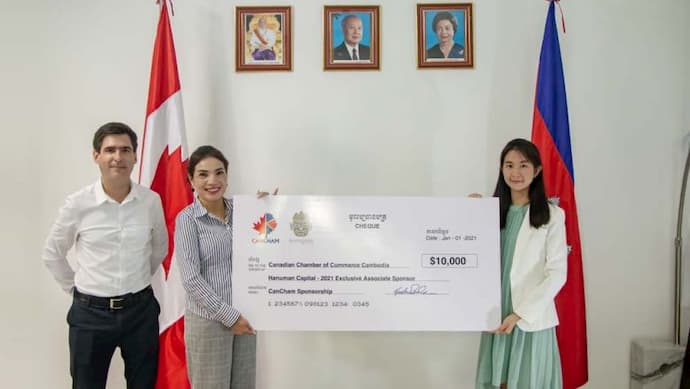 The USD $10,000 sponsorship from Hanuman Capital is enabling the Canadian Chamber of Commerce Cambodia to start offering the following:
A dedicated podcast for members.
New office space close to the Royal Palace.
Post office boxes for secure package and letter deliveries.
The Chamber will also host new events and a local hockey league and Hanuman Capital is the 2021 Exclusive Associate Sponsor for CanCham.
Frédéric H. Proulx, president of CanCham and founder and CEO of Hanuman Capital said: "The past year was difficult for all of us. That is why we are resolving to redouble our efforts in Cambodia and seize the opportunity for positive change and renewed inspiration."
The Canadian Chamber of Commerce Cambodia was founded in 2015, and it aims to become a "powerful resource for questions on trade, investment and business in the Kingdom of Cambodia".
Their website says "The Canadian Chamber of Commerce in Cambodia (CanCham) is a non-profit, non-governmental organization whose members represent various sectors and industries."
Hanuman are a Phnom Penh-based creative studio (Hanuman Creative), investment house (Hanuman Capital) and project developer (Hanuman Land) founded in 2019. Some of their Hanuman Creative projects include the Angkor Pass Project, a pixelized news parody web series.