French travel agency Atout France and the Cambodian Association of Travel Agents (CATA) have agreed to cooperate to promote Cambodia and France as tourism destinations, according to the president of CATA.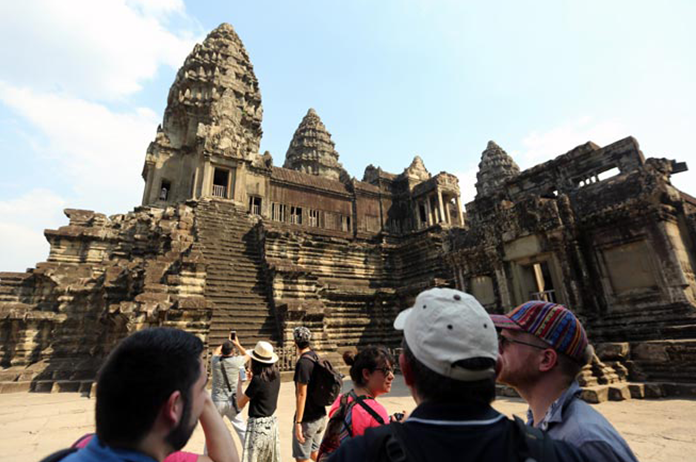 During a workshop Tuesday on promoting tourism between Cambodia and France, CATA and the French firm verbally agreed to work together, CATA's Chhay Sivlin told Khmer Times.
Tuesday's workshop – led by Morad Tayebi, president of Atout France – was attended by representatives of Air France and Club Med, among other notable French companies, Ms Sivlin said.
"Both associations agreed to promote tourism between our countries as we have noticed an increase in the number of French tourists in Cambodia as well as an increase in the number of Cambodians travelling to France," she said.
"I think it is a good beginning. It is the first time that both associations meet and exchange information," she said.
Last year, Cambodia welcomed 6.2 million foreign tourists, a 10.7 percent increase compared to 2017. France was the Kingdom's top tourism market in Europe, with 2.8 percent of all tourists that year coming from the European nation.
In 2018, nearly 170,900 French nationals visited Cambodia, a 2.7 percent year-on-year increase.
Ms Sivlin said she has urged Air France to resume its direct flight to Cambodia after more than six years since it was suspended due to a lack in demand.
"We have observed that the number of tourists from France is increasing, so it is a good time to begin flying here again."