Credit Bureau (Cambodia) Co., Ltd. (CBC) celebrated a decade of establishment of the credit reporting system in the Kingdom at Sofitel Phnom Penh in the presence of Her Excellency Ouk Maly, Deputy Governor of the National Bank of Cambodia (NBC), Her Excellency Dr Chea Serey, Chairwoman, CBC and Assistant Governor and Director General of Central Banking, National Bank of Cambodia.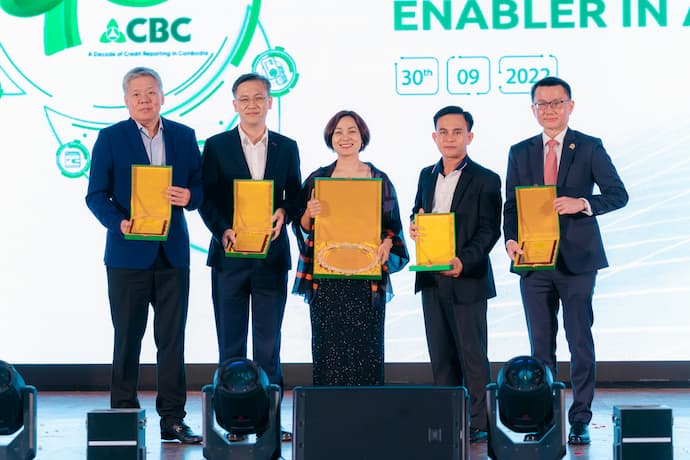 Distinguished officials from NBC, the Ministry of Economy and Finance, key ministries along with leaders from CBC's 181 member financial institutions joined the event to congratulate CBC on its 10-year-long journey of impact on the Cambodian financial sector. 
Over the last decade, CBC has been able to make a significant impact on stabilising the financial sector. Credit reporting has played an essential role in bridging information gaps between lender and borrower to quickly assess credit risks and make loan decisions, enabling access to finance. As an important part of the financial infrastructure in the Kingdom, CBC has constantly and progressively innovated to leverage emerging technologies to meet the increased needs of member financial institutions. 
CBC was established on 19 March 2012, and licensed by the National Bank of Cambodia with the goal of improving credit risk assessment, and enabling a fair, transparent and well-managed credit market for the financial institutions in the country. CBC has grown over the last decade by expanding its membership from 51 members in 2012 to 181 in 2022. 
On the occasion of its 10th anniversary, CBC also organised a Business Forum with the theme "Credit Risks, Emerging Uncertainties and Digital Disruptions". Senior leaders from the financial industry shared their insights on the evolution and adaptation of the credit market amidst crisis and economic uncertainty using technological advancements.   
Today, CBC stands as an enabler of a data analytics-driven decision-making ecosystem promoting credit risk management through a range of business intelligence, data analytics and predictive analytics solutions for loan application assessment, portfolio monitoring and strategic analysis. After launching a new generation of Data Analytics Report (DAR) and K-Score in 2020, CBC launched the country's first Credit Risk Heat Map that is available to all its members. 
During the Gala Dinner celebrations of the 10th anniversary, the National Bank of Cambodia handed over an appreciation certificate to CBC for its contributions towards credit risk management, credit market transparency and financial inclusion. During the ceremony, CBC also handed awards to 10 member financial institutions who performed with excellence in data quality, data contribution, industry collaboration and data innovations. 
Her Excellency, Dr Chea Serey, Chairwoman of CBC, stated, "Bringing all citizens and businesses under the credit reporting system to promote responsible financial inclusion and sustainable economic growth is a key commitment under CBC's roadmap. As we step into the next decade, CBC envisions enabling a cross-border credit reporting framework to enable access to finance without geographical boundaries. We believe that in the years ahead, CBC can tap a range of alternative data sources through collaborations with utilities, telecom and payment companies."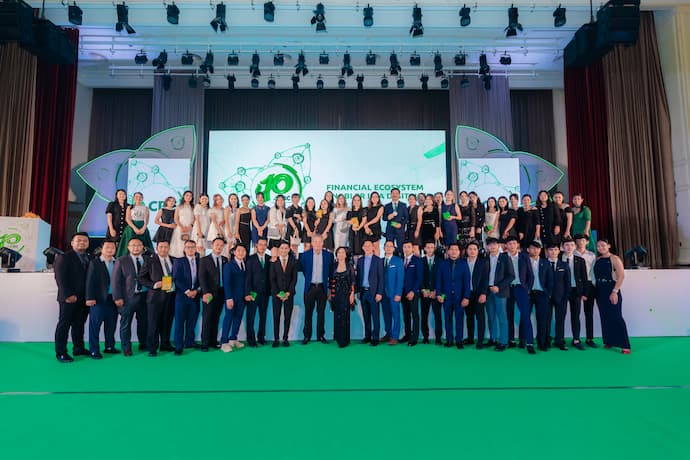 Mr Oeur Sothearoath, CEO of CBC, expressed, "During this journey of ten years, we have offered a modern and secure reporting and analytics infrastructure to our member financial institutions to enable an efficient and transparent credit market. Our vision for the next decade will be to truly enable a frictionless decision-making environment for our members with data and technology at their fingertips." 
CBC has a strong commitment to society and its people. On the occasion of its 10th anniversary, CBC launched CBC Scholarship Scheme as a unique example of industry-academia collaboration with the Royal University of Phnom Penh and the Royal University of Law and Economics to prepare future job-ready graduates in Data Science, Economics and Management.
CBC's Employee Innovation Programme, which is an open platform for its employees to contribute ideas for the company's growth and development, is currently running in its second year. 
This press release was supplied.