Well-known Cambodian franchise operator EFG (Cambodia) has agreed to bring Australian Boost Juice to the Kingdom after an agreement was reached.
EFG already has several brands and franchises in its stable in Cambodia including, The Pizza Company, Swensen's, Dairy Queen (DQ) ice cream, Krispy Kreme and more.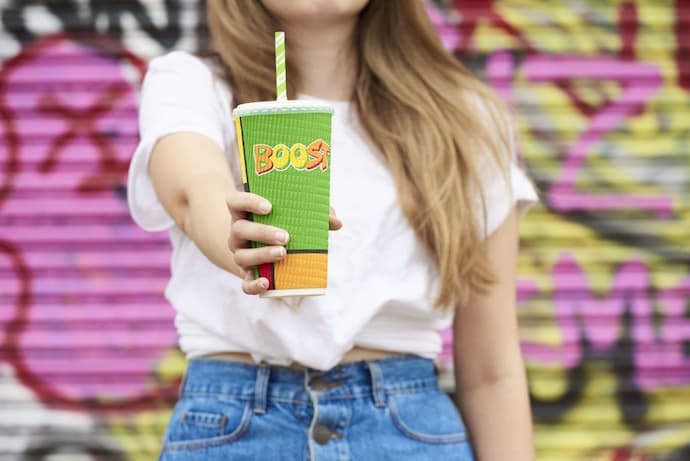 They said online: "We are excited to announce EFG and Boost Juice, one of the world's most famous and loved smoothie and juice brands held a signed memorandum agreement today. EFG will bring the iconic Australian brand to Cambodian customers with the first stores expected to open in December 2022. 20 Boost stores will be opened within five years in Cambodia, and coming soon in Laos and Myanmar."
The agreement between EFG and Boost should see stores located in airports, shopping malls and gas stations and EFG will add Boost to its delivery business Hungry app as well as other delivery partners.
Boost Juice has over 650 stores in 14 countries across the globe and is currently located in Australia, Brunei Darussalam, Chile, Estonia, Indonesia, Latvia, Malaysia, Malta, New Zealand, Saudi Arabia, Singapore, Thailand, United Kingdom & Vietnam with plans to enter the United Arab Emirates in Q4 2022.
Callum Mackay, Head of International Business for Boost Juice said "We are beyond excited to announce this partnership with EFG. EFG's history of successfully adapting global brands to their local market and its customer-focused approach is a great match for our business ethos. The Southeast Asia market is a very successful and rapidly growing region for our brand and we look forward to continuing this expansion and offering our freshly made smoothies and juices to the Kingdom in the near future".
Earlier in 2022, the Phnom Penh 313 Quayside mall signed franchises from EFG which saw The Pizza Company, Dairy Queen (DQ) ice cream, and Krispy Kreme added to the ground floor.
EFG also plans to open more than ten new The Pizza Company restaurants in Cambodia in 2022 including locations in Kampong Speu and throughout Phnom Penh.