Cambodia Airports confirmed that EVA Air is to resume its flights between Taipei and Phnom Penh from Friday, March 15 2021.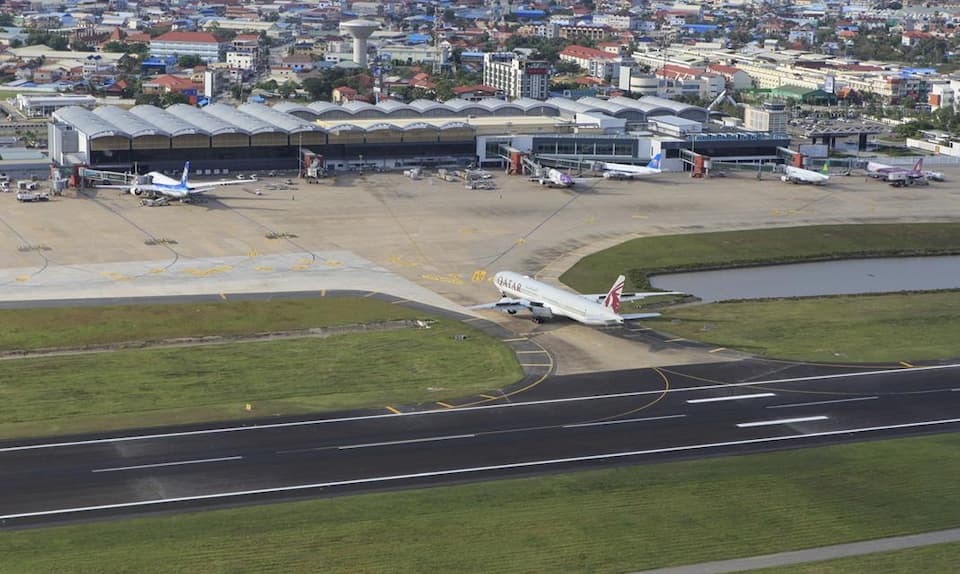 Director of Communications and PR for Cambodia Airports Khek Norinda, said that the carrier plans to provide twice-weekly service on Wednesdays and Fridays.
They have also noted that the flights may be subject to change due to flight program modifications from airline partners.
EVA Airways said on social media that the Central Epidemic Command Center (CECC) has lifted the ban on international passengers transiting via Taiwan Taoyuan Airport, effective from 1 March 2021.
The restrictions are "lifted only for the entry of foreign visitors starting March 1 and allow shorter quarantine periods for business travellers from countries deemed as being at low or low-to-moderate risk for COVID-19."
Those countries include New Zealand, Macau, Australia, Singapore, Vietnam and Cambodia.
Business travellers coming from countries considered to be at low or low-to-moderate risk for COVID-19 will be able to apply to shorten their quarantine periods from 14 days to five and seven days reports indicate.
The Central Epidemic Command Center (CECC) said "Under the new policy, foreign nationals who do not hold Taiwanese residency permits will be allowed to enter Taiwan for reasons other than tourism, as long as they receive permission from Taiwan's overseas representative offices."
The following are the conditions to obey:
Passenger should fly between flights of the same airline group.
Passenger should board the connecting flights within 8 hours of arrival.
Passenger will be observed by designated ground staff when having a meal and doing shopping in Taiwan Taoyuan International Airport.
Passengers are required to provide a COVID-19 RT-PCR test report issued within 3 days prior to the flight schedule time before boarding the flight to Taiwan.
According to Norinda, he told the Khmer Times that 13 daily flights on average currently take place at the country's three international airports in Phnom Penh Sihanoukville and Siem Reap.
"Regarding Phnom Penh, in-and-out daily scheduled flights total 29 on average. International routes include Singapore and Seoul as well as Guangzhou, Shenzen, Kunming, Shanghai, Beijing, Xiamen and Chengdu in China. Fewer than 900 inbound and outbound flights were recorded at the three international airports for the month of January 2021 – a drop of more than 91 per cent compared with January 2020″, he added.