Tourists who have been 'stuck' in the Kingdom of Cambodia will be relieved to hear that their tourist (T) visas, even if expired, still are legally valid due to the extraordinary circumstances linked to the global pandemic.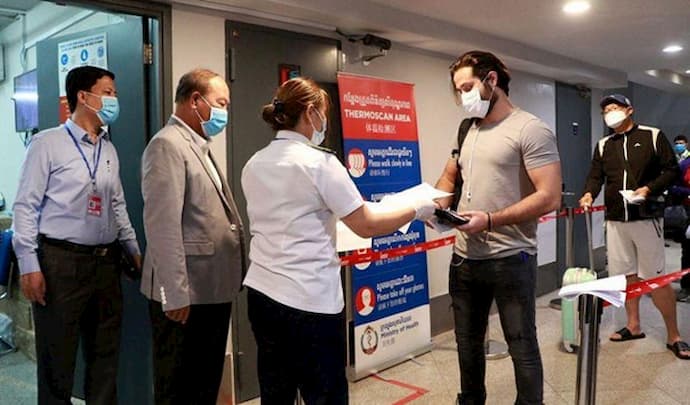 Tourist Visa Cambodia
General Keo Vanthorn, the spokesman for the General Department of Immigration, suggested for those people on expired visas to return to their home countries if possible, otherwise, they would need to wait for the situation to improve.
There has been a suspension of visa exemptions and tourist visas (type T) including e-visas and visas on arrival since early in 2020.
The Khmer Times reported that Vanthorn said "With this regard, the status of those foreigners on expired tourist visas remain legal. Based on my own opinion, I would advise those foreigners on expired tourist visas to depart Cambodia (if they are able to do so) and come back with an E Visa and comply with all requirements."
All foreigners in Cambodia, regardless of their visa, are also reminded to be registered on the FPCS app.
However, securing visas to work in Cambodia has also not been easy during the pandemic and the requirements have changed several times during 2020. In addition, the costs would be high to get flights out, secure a visa at an embassy and spend and pay for time in quarantine when they return to the Kingdom.
All visitors to Cambodia, foreign or Khmer, are required to complete a mandatory 14-day quarantine on arrival.
Gen Vanthorn confirmed that the immigration department has not yet received updated regulations from the government regarding changing tourist visas to working visas. Officially foreigners holding a Visa T [a tourist visa] cannot work in the Kingdom.
We advise you to follow the Ministry of Foreign Affairs' website for updates on conditions of entry to Cambodia: https://www.mfaic.gov.kh/covid-19. Alternatively, join the Cambodia Visa and Work Permit Group which is run by volunteer expats in Cambodia but is a great resource.
Tourist license fees Cambodia
On December 10 2020, the Ministry of Tourism announced it will extend the licence fee exemptions for all tourism-related business in Cambodia.
Tourism Minister Thong Khon said, "The exemption of payment for all kinds of tourism licence fees will be implemented for the period from January 1, 2021 – December 31, 2021."
According to the Ministry of Tourism, 2,838 tourism-related businesses in the Kingdom have reduced or temporarily closed their operations in 2020 due to the COVID-19 pandemic.
In December 2020, the Ministry of Tourism also confirmed that international tourist numbers for the first ten months of 2020 had declined by 76.1 per cent compared to the same period in 2019.