Construction of an expressway linking Phnom Penh to Sihanoukville province could start this year if government negotiations with the Chinese company in charge of the project are successful, a government representative has announced.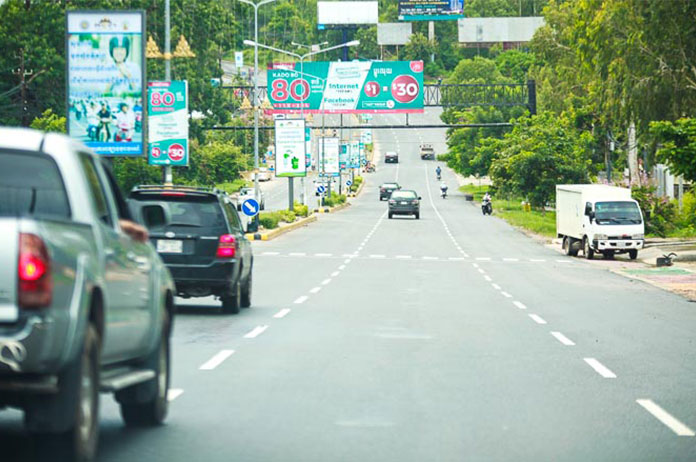 Va Simsorya, a spokesman for the Ministry of Public Works and Transport (MPWT), said the groundbreaking ceremony for the expressway is likely to happen by the end of this year, or in early 2018, adding that the government is now finishing the budget for the project and still has to conduct some negotiations with the Chinese company in charge of the project.
"We hope construction work will begin this year, if negotiations go well. If more time is needed for talks, I believe the project will start by the beginning of 2018," Mr Simsorya said.
The 190-kilometre road will have four lanes and will be constructed on a build, operate and transfer basis by the China Communications Construction Company.
Construction of the expressway will take three years. The project will cost an estimated $1.9 billion, according to Mr Simsorya, who said the funds will come in the form of a loan from the Chinese government.
Liu Qitao, the president of the China Communications Construction Company, said his company has invested about $1.6 billion in 16 projects in Cambodia, building roads, bridges and other infrastructure.
During a meeting on the sidelines of the 2017 Asean summit, China's Premier of the State Council Li Keqiang told Prime Minister Hun Sen that he will make sure the road gets done as it will boost economic development and enhance people's livelihoods, according to a post Mr Hun Sen made on his Facebook page on Monday.
Recently, Mr Li confirmed his participation in the Mekong-Lanchang Summit – which Cambodia will host in 2018 – a meeting that marks the 60th anniversary of the establishment of diplomatic ties between Cambodia and China.