T.Y Media & Advertising has signed a memorandum of understanding (MoU) with the Esport Federation Cambodia (EFC) to establish the first purpose-built eSports Centre in the Kingdom.
The local eSports events organising company based in Cambodia proposes the facility be called T.Y Media Esports Centre and has set a completion date for 2023. Esports has grown massively in Cambodia and across Asia and is one of the official sports at the 32nd SEA Games 2023 when Cambodia hosts for the first time.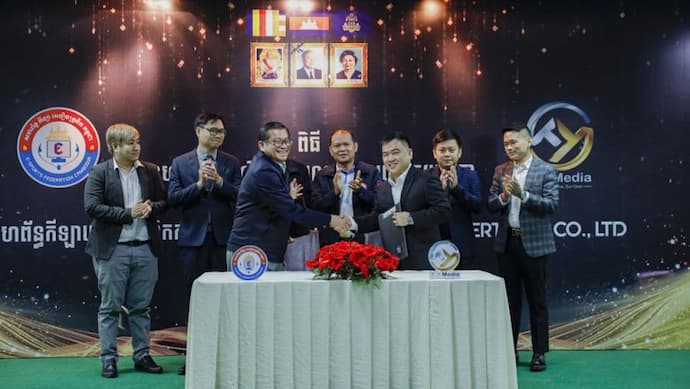 T.Y Media & Advertising director-general, who was identified only as T.Y by the Phnom Penh Post, said: "The T.Y Media Esports Centre will host domestic and international competitions in all disciplines, and will also be used as a training facility. We will work with the federation to train the national team. Training systems which meet international standards will be employed to make sure our competitors can compete on the world stage and win medals for the motherland."
T.Y Media says on its company website that they are a "services company that specialises in social media; facilitates event planning and management with a professional designer that fits and is in line with current social trends, which ensures quality, transparency, cost and time to achieve its objectives beyond expectations."
A number of Cambodian businesses, especially the telcos have been fiercely competitive in the online gaming and eSports space, with Cellcard, Smart, Metfone and others offering gaming to their subscribers on their platforms and networks.
T.Y Media Esports Centre – eSports Cambodia
The T.Y Media Esports Centre will be built on an area of 5,000 sqm and will feature an auditorium which can accommodate up to 1,700 people. The centre will have parking for around 200 cars and 300 motorcycles.
The EFC president Chea Chanboribo confirmed the new centre would become the home of Cambodian e-sports. "It is fantastic that Cambodian esports will finally have a dedicated home. In the past, we held events in many different venues and moved training sessions from place to place. Soon we will have a permanent, world-class facility, much like the ones used by other nations' federations," he said.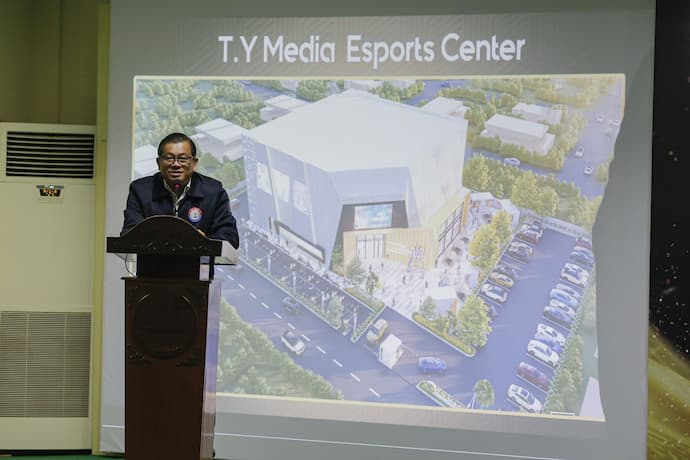 The Method Research estimated there were two million gamers in Cambodia by the end of 2021 and 87% of the respondents agreed that eSports is only at the beginning and will continue to grow.
Newzoo reports that the Asia-Pacific will remain the biggest region by revenue, accounting for 48% of the global gaming market.
Computer Games and Esports Players – Strong Female Participation
Female gamers in Asia have a strong preference for strategy, racing and roleplaying games, according to a report released by the market research and consulting firm Niko Partners in October 2022 – the data covered major markets such as China, Japan and Korea as well as others including Malaysia, Singapore and an increasingly prominent India.
The report added that female gamers are also predominantly mobile gamers, with women preferring to play on handheld devices over other platforms with 84% willing to make in-game purchases.
The projected revenue for mobile and PC games overall in the region according to Niko Partners is USD $41.8 billion and the Asia-10 market (Indonesia, Malaysia, Singapore, Thailand, Japan, Vietnam, Philippines, Korea, India and Chinese Taipei) is expected to reach 826 million gamers by 2024.
They believe that by 2024, a majority of consumers will play games on mobile devices.
China and the Asia-10 markets make up 50 per cent of the world's mobile revenue (Japan and Korea are responsible for the majority of total revenue in the region).
The fastest-growing countries outside of the Asia-10 are India, Indonesia and Thailand.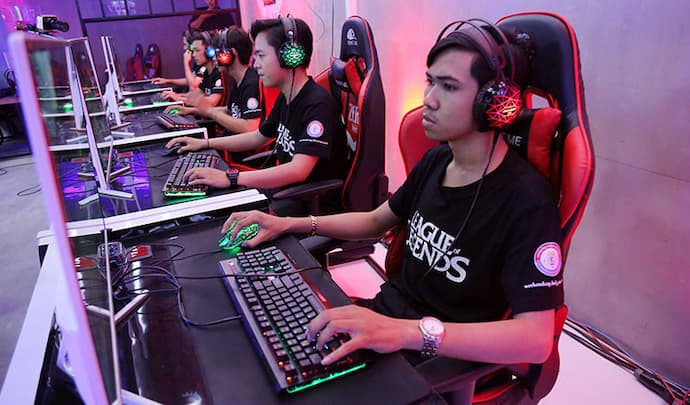 Value of the eSports Market in Asia
According to statista.com:
Revenue in the eSports market is projected to reach US$620.90m in 2022, and a projected market volume of US$968.60m by 2027.
The market's largest segment is Sponsorship & Advertising with a market volume of US$359.30m in 2022.
The biggest revenue is generated in China – with a projected market volume of US$383.40m in 2022.
The number of users is expected to reach 439.9 million by 2027.