Direct flights between Indonesia and Cambodia are likely in the next three months because Indonesia is a major tourist market in Southeast Asia, according to a senior official on Saturday.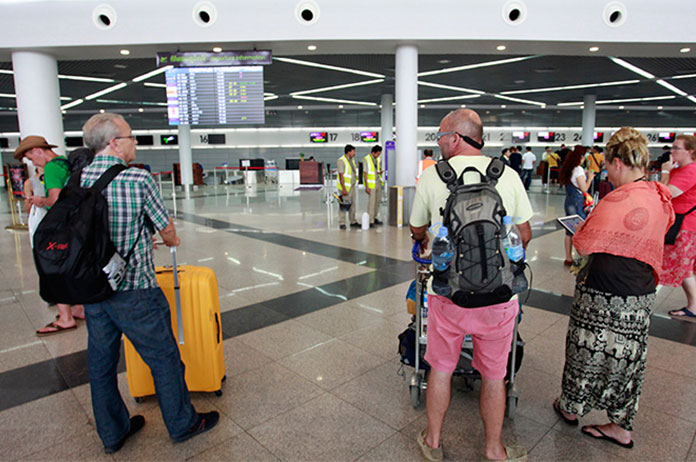 Tourism Minister Thong Khon made the announcement at the Cambodia Association of Travel Agents (CATA) Village Festival's 22nd anniversary at the Raffles Hotel Le Royal.
"In the next three months, maybe in July, there will be flights between Cambodia and Indonesia, which is also a major tourist market in Southeast Asia," Mr Khon said.
CATA president Chhay Sivlin echoed the minister's announcement, saying that CATA had implemented its plan which included focusing on training members to participate in the strengthening of tour operators that offered travel services to domestic and international tourism and other tourism agencies.
"The association also promotes local tourism activities for Cambodians to visit new entertainment venues, with the association contributing to the establishment of Famtrip to explore new tourist spots to create a package of tours and expand existing tours," Mr Sivlin said.
Ho Vandy, secretary-general of the Cambodia National Tourism Alliance, said a direct air link between both nations would strengthen tourism, trade and diplomatic ties.
"There has been plenty of talk on the issue, but still airlines are hesitant because they believe there won't be enough passengers for this route," Mr Vandy said.
"We need new tourism-related products, particular for shopping, to make Cambodia a more attractive destination for Indonesian tourists."
Garuda Indonesia Airlines recently revealed plans to launch a route connecting the island of Bali with Phnom Penh. Last year, Cambodia welcomed 50,000 Indonesian tourists, a 2.3 percent increase year-on-year.
The minister said Cambodia would receive 6.1 million international tourists this year and about seven million by 2020, with an estimated $5 billion income from the tourism sector and the creation of about a million jobs.